Group 'leveraging our post-secondary educational institutions to create an expansive supply of high-potential black talent'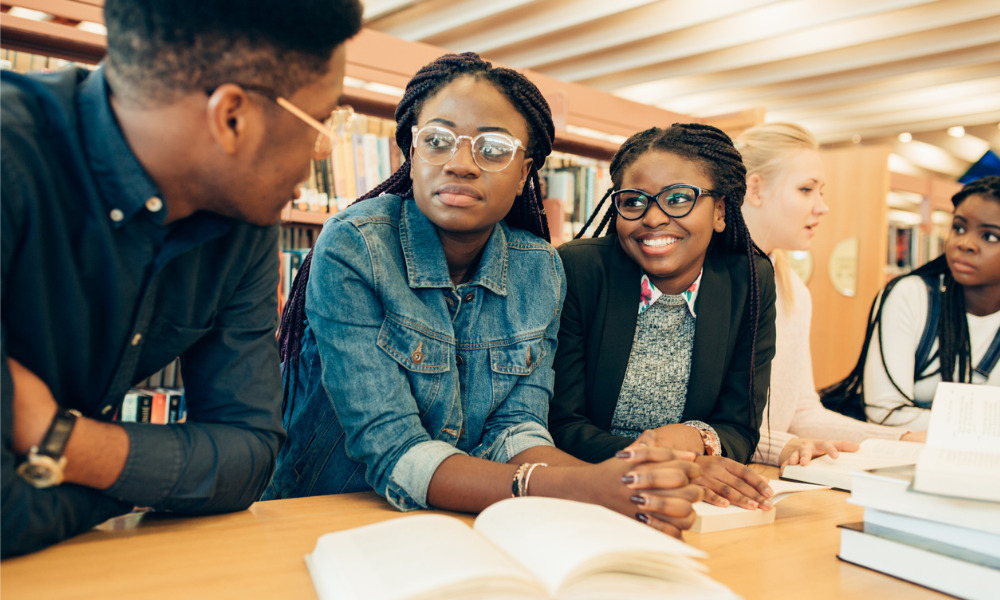 A recently launched education program hopes to bridge the gap between Black students and Canadian businesses.
The Onyx Initiative was created to address black students' lack of awareness about mentorship and career opportunities, says Nigela Purboo, founder and executive director of the non-profit organization in Toronto.
"It also helps corporate Canada's inability to identify these candidates because a lot of corporations said that's the difficulty in terms of identifying high-potential black talent," she says. "When we see socio-economic inequities and anti-black systemic racism and bias, we need an intervention, especially for this demographic."
The program will begin "conservatively" with 200 students who are enrolled in 12 to 14 modules covering such topics as "interview preparation, time management, anti-bias training, navigating social media, oral and written communication," says Purboo, who started the effort with her husband Wayne after the global social uprising that began earlier in 2020. "Our passion has always been around education; we feel it's the great equalizer and helps to level the playing field."
The group partnered with companies such as Bell Canada, TD Bank Group and educational institutions such as the universities of McMaster, Brock and Ryerson and George Brown College.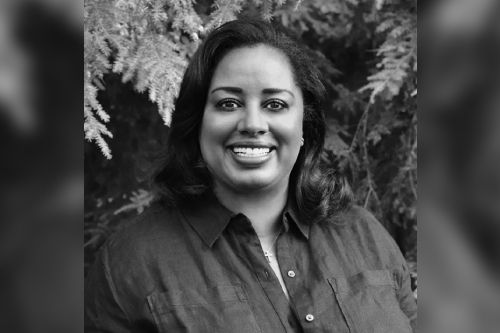 Nigella Purboo
The Purboos are banking on the power of mentoring to open the door for Black students, she says.
"The data shows that 70 per cent of students that get these internships, it turns into full-time employment. Onyx is leveraging our post-secondary educational institutions to create an expansive supply of high-potential black talent and we're providing a bridge to prominent businesses that will help to nurture a growing demand for more inclusive internships and full-time placements."
If successful, the initiative will see black students gain greater representation among the corporate population in Canada, says Purboo.
"We feel that there was a necessity for this because a lot of black college and university students, they don't have the family and social networks; they have a lack of knowledge of both these opportunities and they also have a lack of mentorship... they are really underrepresented in corporate Canada."
As well, they are working with another recently launched project, the Black North Initiative. Other corporations also recently announced that they are partnering with Black tech workers.
Working with HR
With its emphasis on two pillars (mentorship/coaching and online training), the Onyx Initiative will offer a way for students to get a better grip on future success, says Purboo.
"Both are focused on personal and professional development and growth, to help these students and ensure that they're equipped when they get into the workplace. We feel that we have a really comprehensive curriculum. We've worked with CEOs, we've worked with their HR department and HR personnel to gather insights into our modules."
And by working with the HR departments, Onyx hopes to tap into their expertise and the gatekeeper position many occupy, she says.
"It is critical for us to have HR input because they're the point of entry for our students and they provide the service, the support once they've been hired. Their expertise and feedback helps to frame our modules in terms of employer needs for successful candidates."
As for the future of Onyx, if all goes well, it won't exist, says Purboo.
"Our goal is to dissolve Onyx because equity and inclusion in recruitment and retention and promotion will become a natural, organic facet of the hiring process, and the workplace."