'There's got to be a strong push to increase those ranks'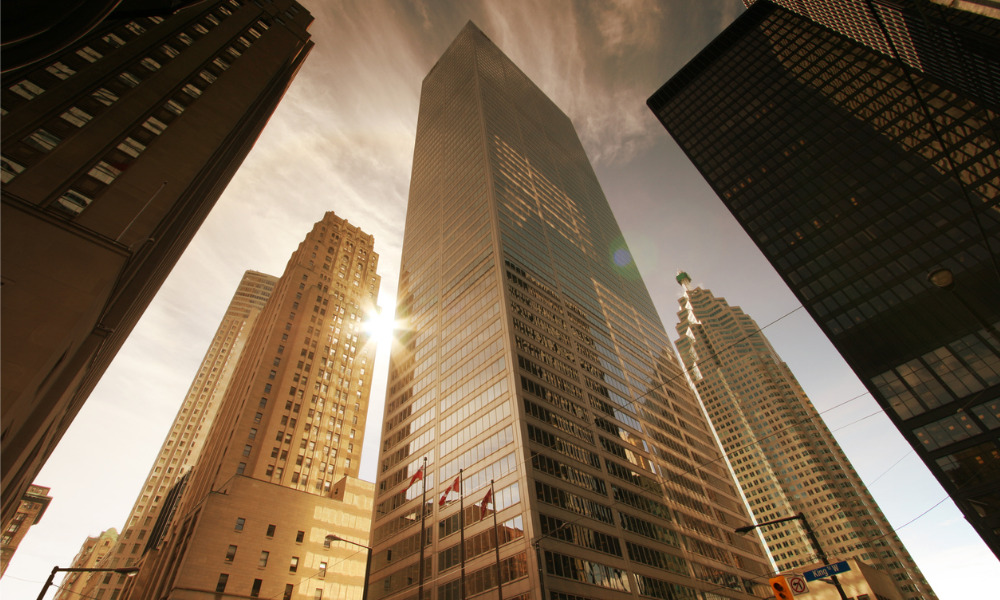 Despite years of talk about increasing diversity at Toronto law firms, not much has happened and it's time for a change, says a Black partner at a Toronto law firm.
"Being a minority myself, and also being a partner, I wanted to see how many success stories are there like me on Bay Street, and so it piqued my interest -- along with the protests that are happening [and] being attuned to those issues of racial disparity and discrimination -- so I thought I'd look into it a little bit more," says Ryan Watkins, a partner at Whitten & Lublin.
What he discovered was "eye-popping," says Watkins. "I was startled. I knew it would be bad but I never imagined that it would be so bad at these firms to see those types of statistics. It was shocking."
Watkins looked manually at the websites of 12 of Toronto's largest law firms and he found that of 1,514 partners in Ontario, only 16 or one per cent are Black.
"One per cent is just not going to cut it anymore. There's got to be a strong push to increase those ranks, whether it be internally from lawyers that they have at their firm to make a concerted effort to elevate them up the ranks of the firm and elevating them to the partnership level as well," he says.
As well, looking at data from the Law Society of Ontario – which represents more than 55,000 lawyers in the province – only 3.2 per cent of lawyers are Black, says Watkins.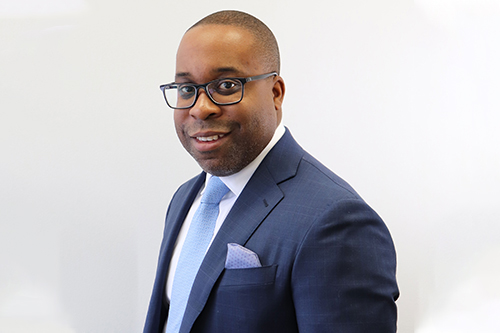 Ryan Watkins
Schooling part of the problem
Barriers to entry for young lawyers of colour are erected early in their schooling, says Watkins, when students go for an on-campus interview or OCI for summer positions at law firms where they can then progress to become associates and possibly partners.
But the cutoff for students is generally based on grades, he says, and this means some young law students don't get the chance to join a major firm.
"We're restricting minorities, oftentimes, to that career path if it's solely based on grades… typically there are prime examples of minority lawyers who may not have done well in their first year, who go on to have successful careers," he says.
"If we're going to change these numbers… we've got to rethink the kind of entry into this upper society in terms of law firms. Certainly, there can be students who make an impact and become great lawyers at these firms who may not have the best grades and firms need to look outside the box, so to speak, with respect to their hiring practices."
Recruitment, diversity efforts need to be changed
The overall interview process also needs to be revamped, says Watkins.
"One of the prime examples I like to use is that lawyers like to hire people like them; the term is always 'fit' and in the interviews, we would ask standard questions: 'What do you like to do in your free time?' A lot of lawyers, it's no secret, they like to golf and it's a question that kind of flushes out 'Is this person like us? Do they fit in?' And a lot of Black people, they don't like golf. If you look at the PGA Tour, we all know Tiger Woods, but there's not too many other Black golfers after that," he says.
"Black lawyers may not necessarily fit in that dynamic and that becomes a barrier as well to entry into these big law firms."
As well, many firms sponsor various events to promote diversity and inclusion but fail to follow up when it comes to promoting diversity within their ranks, according to Watkins.
"They'll sponsor the event, but actually going to the diverse event and talking to lawyers and law students about their experience when they don't necessarily participate in the same activities. That's where these firms fall short."
To help effect positive change, Watkins is calling for firms to begin collecting race-based data on employment numbers. "You don't really recognize that you have a problem until you start looking at the stats and if you're not collecting them, then there's no way to know. That's one of the things that these firms have to do to identify and recognize that there really is a problem here and to throw solutions at it."
The tech industry is also working hard to boost diversity by creating a new network of professionals, while more than 1,000 CEOs worldwide have pledged to "collectively take measurable action in advancing diversity and inclusion in the workplace."