'We need company leaders to step up and support women any way they can – whether through benefits, clear paths to leadership roles or mentorship programs'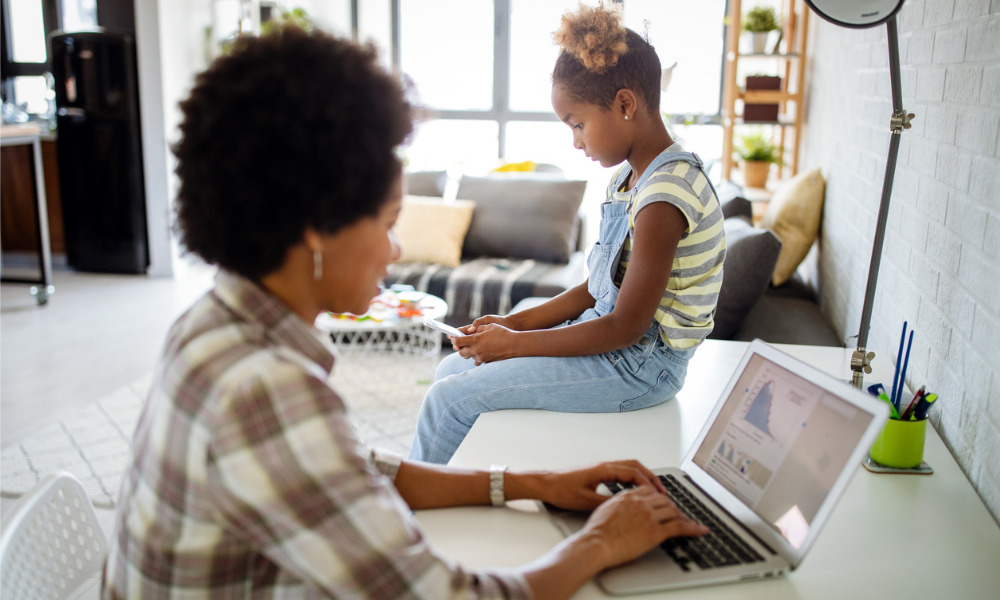 The COVID-19 pandemic has brought a lot of difficulties to everyone, but female workers are disproportionately affected compared with their male counterparts, according to a report from Lattice, a people management platform.
In particular, 79 per cent of HR and people management leaders say that they have had female employees who have needed to take time off or reduce their hours to help with homeschooling or childcare due to COVID-19.
Only 59 per cent say they have had male employees do the same thing.
Also, 45 per cent of HR professionals and management admit that they think women with children are treated differently at their company.
"To maximize their odds of success, companies need to strive for having each and every employee fulfilled and motivated at work," says Jack Altman, co-founder and CEO of Lattice. "The fact that many women, and especially those with children, are struggling at such a disproportionate rate during the pandemic is very disheartening. Even before COVID-19, women were more likely to reduce their working hours, leave the workforce for extended periods or stop work entirely to raise their children – and the pandemic has only exacerbated this issue."
The coronavirus pandemic has drastically affected many workers, but for Canadian women, the impact is much more negative than it has been for men.
Succession challenges
The health crisis has also affected women's advancement in the company, found the survey of 500 HR and people management leaders.
While 68 per cent say they have female mentorship programs in place at their companies, 84 per cent say that mentor relationships have been more difficult to maintain since the pandemic began, with more meetings taking place virtually.
Also, 52 per cent of respondents have seen a decline in the number of people getting promoted – both men and women – since the pandemic began, while 42 per cent say that the rate of promotions has stayed the same.
The stagnation of promotions and reduced mentorship opportunities could make it even more difficult for women to eventually reach the executive ranks – and the lack of formal executive programs isn't helping, according to the report. That's because only 69 per cent of respondents say that their company has a program in place to ensure that more women make it to the executive level.
"On the heels of COVID, we need company leaders to step up and help support women at their organizations any way they can – whether that's through offering benefits tailored toward parents, clear paths to leadership roles, or a renewed focus on maintaining mentorship programs," says Altman. "The pandemic has a dramatic impact on women at work, and it's going to take collective action to get back to where we were and beyond."
Hyundai Auto Canada, Bounteous and Altima Dental Canada are among the winners of the Best Workplace for Women for 2021, according to MediaCorp.