Failure to properly investigate harassment can be costly for employers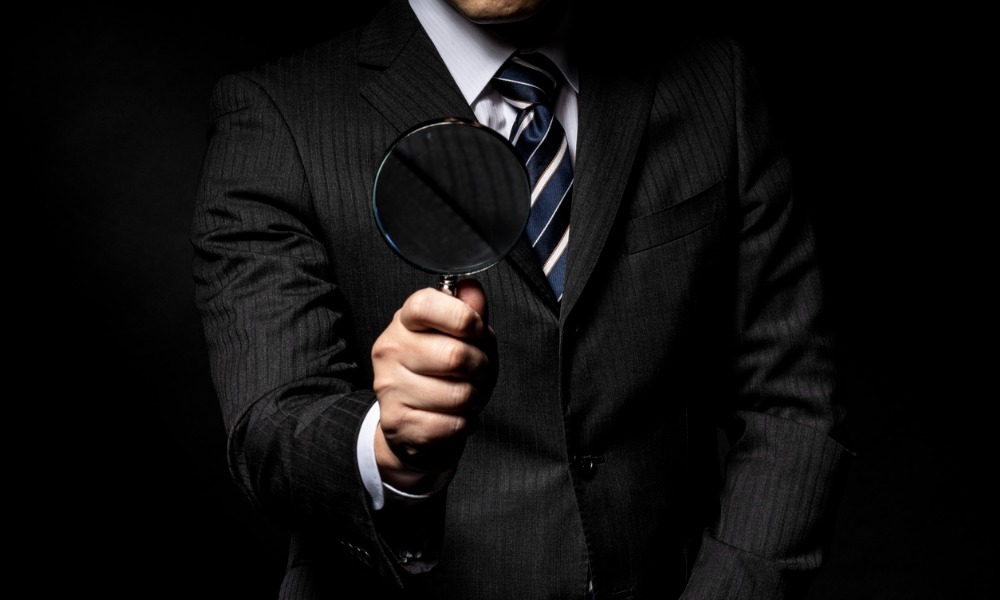 It's elementary.
That's what the famous fictional detective Sherlock Holmes would say to his loyal sidekick, Dr. Watson, when he was figuring out a mystery. For employers, what's elementary is that when they learn of possible harassment or discrimination in their workplace, they need to investigate. They don't have to have a Sherlock Holmes on the case, but they need to conduct a fair and reasonable investigation.
Employers have a duty to investigate harassment complaints under the law. Occupational health and safety legislation generally requires investigation into potential harassment as part of the employer's duty to ensure a safe workplace – for example, the Ontario OHSA requires workplaces to conduct investigations into allegation of workplace harassment and sexual harassment - and if a court finds a reasonable investigation into harassment or discrimination wasn't conducted, an employer can be liable for extra damages.
However, proper harassment investigations remain an issue for employers. A study last year found that nearly three-quarters of Canadians have experienced at least one form of sexual or non-sexual harassment and violence, but 70 per cent are not happy with HR's response to such allegations in the workplace.
Construction company faces $6.2-million lawsuit
Recently, Alberta-based home construction company Coventry Homes announced that its director of sales was "stepping away" from the company after five women alleged that he created a poisoned work environment through multiple instances of sexual harassment. The women launched a $6.2 million lawsuit that alleges Coventry Homes ignored their workplace safety complaints. If true, not only is the director of sales in trouble, but the company faces paying serious damages for failing to properly investigate the complaints.
There's no doubt that courts and other decisionmakers take the employer's duty to investigate seriously. Back in 2019, an Ontario court awarded a worker nearly $200,000 for harassment and abuse suffered at the hands of another employee. The court found that the employer did little to address multiple complaints by the worker, leading to $15,000 in vicarious liability damages and $50,000 in aggravated damages against the employer as part of the total award.
In another Ontario case last year, a court awarded $190,000 plus six months of reasonable notice to a female firefighter who was fired without cause after rumours of inappropriate beahviour and pictures sent to other firefighters. The employer's investigation relied on inaccurate and second-hand information that turned out to be "mostly unfounded, malicious, sexist falsehoods." Tellingly, the firefighter was not interviewed for the investigation, nor was any hard evidence of her misconduct uncovered. As a result, the damages included $75,000 in moral damages, $35,000 for sex discrimination, $20,000 for defamation, and $60,000 in punitive damages in the wake of a flawed investigation.
Disability and harassment
It's not just investigations that are unfair to alleged victims of harassment that can get an employer into trouble. Accused harassers can be unfairly treated, too. Just recently, the Ontario Human Rights Tribunal ordered an employer to pay a fired worker more than $40,000 to a worker it fired for harassing co-workers after less than two months of work. The complaints against the worker related to him hugging and touching co-workers. However, the worker – who was hired through an organization assisting people with developmental disabilities - had autism spectrum disorder that affected his ability to socially interact with people. When the company investigated, it refused to consider his disability and said it was no excuse.
The tribunal found that the company was aware of the worker's disability, failed to warn the worker about his behaviour, and didn't explain the allegation to him.
Conducting a fair and proper investigation into workplace harassment allegations should be an elementary practice for employers and their HR departments. However, that's not the case for many, and the legal consequences could be significant. And that's no mystery.