'The number of people experiencing difficulty is higher and we've gotten to a point where a third actually see it in someone else'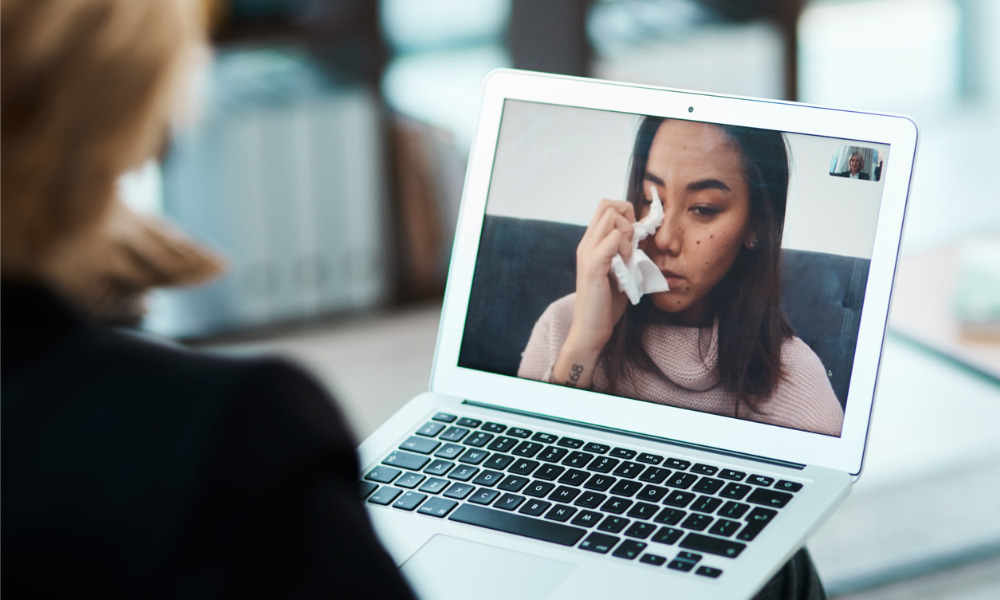 Late last year, the mental health of Canadian workers dropped to its lowest level since the COVID-19 pandemic began last March, according to the latest Morneau Shepell Mental Health Index.
But it's not only employees who are feeling stressed — they are increasingly worried about their colleagues.
Thirty-six per cent of workers surveyed said they are concerned about the mental health of coworkers, which shouldn't be surprising, according to an expert.
"Even though we are in this remote situation, people are picking up changes in their coworkers through the means that we have, which is largely video conferencing, teleconferencing. We're getting some pretty strong signals, even though many of us are not face-to-face with our coworkers, that something isn't right," says Paula Allen, global leader of research and total wellbeing at Morneau Shepell in Toronto.
"The actual number of people who are experiencing difficulty is even higher but we've gotten to a point where a third actually see it in someone else."
Seasonal challenges
Thirty-five per cent of supervisors said they were concerned about the mental health of employees, and 27 per cent reported lower productivity among staff, according to the survey, matching previous results.
Data for the report — collected between Nov. 20 and Nov. 30 — was tabulated after an online survey was completed by 3,000 Canadians who are employed or who were employed within the previous six months.
The overall index for December dropped lower, to -11.8, from a November score of -11.3, which most likely reflects the demands of the holiday season that were markedly different from past years.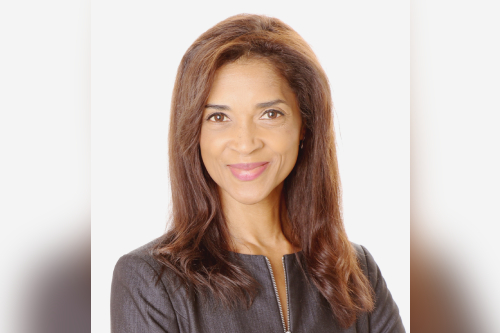 Paula Allen
"December is typically a low month in terms of mental health. There's a lot of strain with respect to holidays; there's pressures in terms of family tensions that kind of flare up around that time. This time was unique because we also had the fact that those who were looking forward to this particular time being with others didn't have that. People's sense of isolation was actually a little bit higher," says Allen. "We've had a return to exactly where we were in April in terms of mental health."
Many of us are not taking good care of ourselves during these troubling times, found another survey, while many more people are working longer and longer hours.
Leadership support
To help alleviate the stress, leaders need to recognize that some employees may be suffering and they should step in and offer assistance, she says.
"It's very important that we train supervisors around how to deal with what can they do to alleviate some of the mental strain and the stress. What resources are available in the organization that they can recommend to employees? And what do they do if they actually see somebody who they feel is having a difficult time?"
Not only does the affected person suffer "but for the person observing, it's a stressor not to be able to know what to do. If you see a coworker and they're in distress, it's not a good situation for them not to have any kind of support or response or for people to ignore it; those individuals will just get worse," says Allen.
Financial wellness
Bucking the negative trend was a positive rise in the level of financial wellbeing, says Allen, which showed that there is some financial stability for many Canadians, which has been shown to be a positive factor in overall mental health. It was pegged at 3.2, which is higher than the pre-2020 benchmark.
"One reason why they're saving more is because there are fewer things to spend money on: We're not going to restaurants, we're not travelling, we're not going to shows in the same way. It's helpful to have that additional savings because it gives people a little bit more sense of stability and control," says Allen.
Employees appreciate employers that offer financial support programs, according to a separate survey by Manulife in 2020.
Vacation gaps
Another negative factor that was highlighted by the report was that 46 per cent of respondents said they didn't use all of their vacation allotment in 2020, compared to 36 per cent who did.
Taking time off has been shown to be beneficial to a person's mental health and it's important that managers encourage workers to use all of their earned time off, says Allen.
"Make sure employees know that it is important to take that time, it is important to de-compress. There's a lot of concern about job security right now and sometimes people are reluctant to take time off if they're concerned about job security," she says.
"Employers really should be addressing that point for employees and just letting them know that most jobs are OK at this point."
Many employers changed their vacation polices because of the pandemic, according to a previous survey in 2020.