'It is a plan to protect the progress we've made, build for the future and work for workers who make it all happen'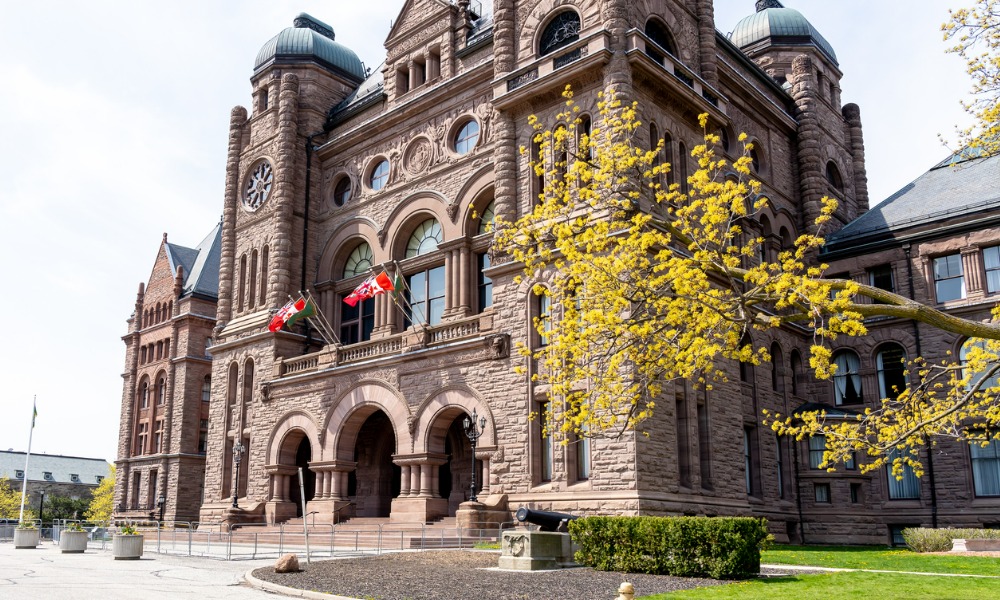 Ontario has announced several plans intended to help out both workers and employers in the province.
In addition to raising the general minimum wage to $15 per hour, the government is making several investments around skilled trades, job training and auto manufacturing, along with hoping to combat labour trafficking.
"Our government has a responsible and prudent plan that creates the conditions for an economic and fiscal recovery driven by growth. It is a plan to protect the progress we've made, build for the future and work for workers who make it all happen," says Peter Bethlenfalvy, minister of finance.
The province is also planning to add over 5,000 new and upskilled registered nurses and registered practical nurses as well as 8,000 personal support workers (PSWs).
The province recently announced it was investing an additional $373 million to further extend temporary wage enhancements for PSWs and direct support workers.
OPSEU/SEFPO president Warren (Smokey) Thomas welcomed the news: "We're pleased to see today's commitment to continue investing in job training and in our health and long-term care systems; it's a rejection of austerity, and that's great news."
Focus on training, jobs
The 2021 Fall Economic Statement says Ontario is also investing an additional $90.3 million over three years in the Skilled Trades Strategy. Key new initiatives include creating a skilled trades career fair as well as enhancing the Ontario Youth Apprenticeship Program and Pre‑Apprenticeship Training Program.
The province is also investing an additional $5 million to expand the Second Career program to support workers who need training to get a job. The government is also proposing to extend the Ontario Jobs Training Tax Credit to 2022, which would provide an estimated $275 million in support to about 240,000 people, or $1,150, on average.
Welcome news
The Doug Ford government has a unique ability to read the room and not be constrained by traditional political ideologies, according to an analysis of the 2021 Fall Economic Statement by Strategy Corp.
"For example, at the same time that the Ford government provides support for small businesses through WSIB premium refunds, it also increases the cost of operations with an increase to the minimum wage. Expect the focus to continue to be on what Ontarians want to see out of their government rather than a strict ideological approach to future decisions."
Investments around the skilled trades, job training and second careers were welcomed by the Cooperation Council of Ontario, "which together underscore the importance of demand-driven skills programs that help Ontarians train for employment. Reskilling for in-demand careers will be essential to addressing Ontario's protracted labour shortage and skills mismatches."
However, the government should do more in areas such as increased immigration and supporting employers around the minimum wage increase, says the council.
Ontario recently announced it is planning to propose legislation that would make it easier for immigrants to find jobs in the province. The new rules would remove the requirement for Canadian work experience from immigrants looking to get licenced in certain regulated professions and trades such as law, accounting, architecture, engineering, electrical and plumbing.