Shopify encourages people to 'consider coming to Canada instead'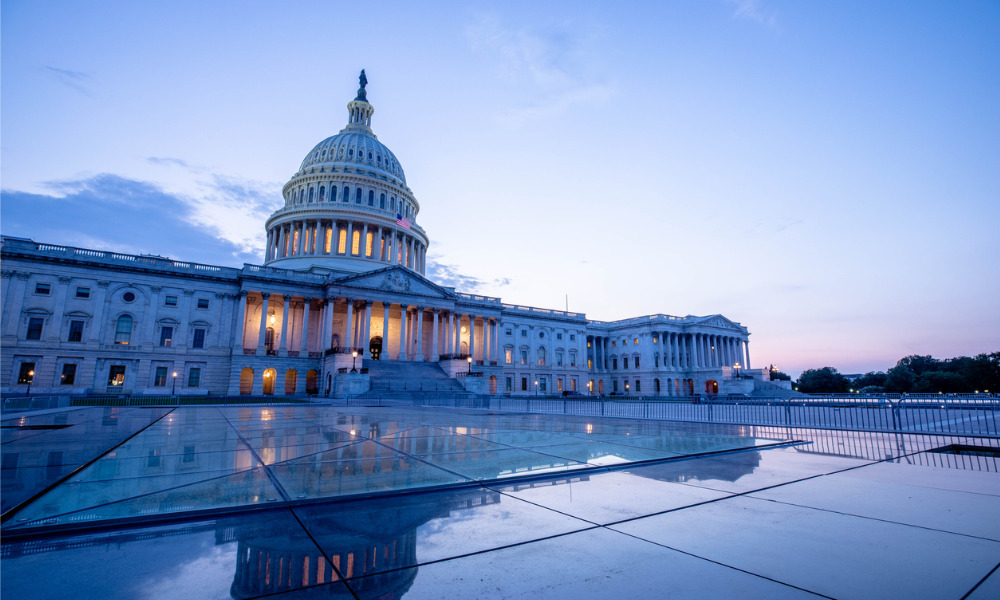 The recent announcement by the U.S. government that suspends entry of certain immigrants is causing controversy among employers.
In Proclamation 10014 of April 22, 2020 (Suspension of Entry of Immigrants Who Present a Risk to the United States Labor Market During the Economic Recovery Following the 2019 Novel Coronavirus Outbreak), the U.S. states it has suspended the entry of aliens as immigrants, subject to certain exceptions, for 60 days.
"Under ordinary circumstances, properly administered temporary worker programs can provide benefits to the economy. But under the extraordinary circumstances of the economic contraction resulting from the COVID-19 outbreak, certain nonimmigrant visa programs authorizing such employment pose an unusual threat to the employment of American workers," says U.S. President Donald Trump in announcing the change.
Trump amended the proclamation to suspend and limit any alien seeking entry pursuant to the following non-immigrant visas:
an H-1B or H-2B visa, and any alien accompanying or following to join such alien
a J visa, to the extent the alien is participating in an intern, trainee, teacher, camp counselor, au pair, or summer work travel program, and any alien accompanying or following to join such alien
an L visa, and any alien accompanying or following to join such alien
Employers not happy with change
The proclamation did not sit well with several employers.
"Now is not the time to cut our nation off from the world's talent or create uncertainty and anxiety," tweeted Brad Smith, Microsoft president. "Immigrants play a vital role at our company and support our country's critical infrastructure. They are contributing to this country at a time when we need them most."
Immigration has contributed immensely to America's economic success, making it a global leader in tech, tweeted Sundar Pichai, CEO of Alphabet. "Disappointed by today's proclamation -- we'll continue to stand with immigrants and work to expand opportunity for all."
Amazon said it opposed the U.S. administration's "short-sighted action."
"Preventing high-skilled professionals from entering the country and contributing to America's economic recovery puts American's global competitiveness at risk," it said in a statement on GeekWire. "The value of high-skilled visa programs is clear, and we are grateful for the many Amazon employees from around the world that have come to the U.S. to innovate new products and services for our customers. Welcoming the best and the brightest global talent to the U.S. is more important than ever, and we will continue to support efforts that will preserve their ability to strengthen our economy."
Implications for Canada
If workers cannot enter the U.S. because of the ban, they should come to Canada instead, tweeted Tobi Lutke, CEO of Shopify in Ottawa.
"If this affects your plans, consider coming to Canada instead. Shopify is hiring all over the world and we have lots of experience helping with relocation."
Shopify announced it will keep its offices closed until 2021 to prepare for a future that will see most of its employees work remotely permanently, according to the company's CEO.
However, Canadians may be exempt from the U.S. proclamation, according to New York-based law firm Proskauer.
"Notably, this ban is silent as to Canadians, who are visa-exempt. Specifically, Canadians in H-1B status do not require a visa or travel documents to enter the United States. Instead, they may be admitted by presenting a Canadian passport and I-797 Approval Notice for H-1B, H-2B and L-1 status or DS-2019 for J-1 status," he says.
"It is unclear whether this was an oversight or a specific limitation permitting Canadians to enter the U.S. Whatever the rationale, in light of unrelated COVID-19 travel restrictions and the uncertainty surrounding this travel ban, it is not recommended that Canadians in the U.S. travel internationally at this time."
In Canada, the federal government announced in May a new temporary policy that will allow temporary foreign workers to work in a new job while their work permit application is being fully processed. The new policy will cut the waiting time from 10 weeks or more to 10 days or less.