Fast-foot chain hopes 62,000 employees will have jobs with potential buyer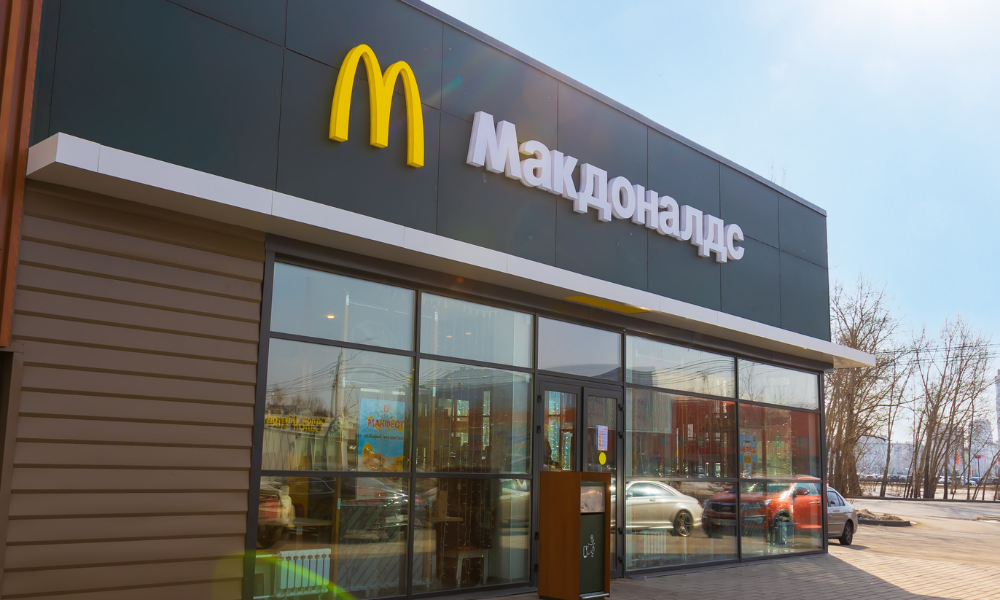 As Russian President Vladimir Putin continues his country's invasion of Ukraine, McDonald's is planning to exit Russia after 30 years there.
The humanitarian crisis caused by the war, along with an unpredictable operating environment, made the company decide that continued ownership in Russia is no longer tenable — nor is it consistent with McDonald's values.
"We're exceptionally proud of the 62,000 employees who work in our restaurants, along with the hundreds of Russian suppliers who support our business, and our local franchisees. Their dedication and loyalty to McDonald's make today's announcement extremely difficult," says Chris Kempczinski, McDonald's president and CEO.
"However, we have a commitment to our global community and must remain steadfast in our values. And our commitment to our values means that we can no longer keep the arches shining there."
The announcement came less than three months after McDonald's decided to temporarily close all of its restaurants in Russia and pause all operations in the market.
Starbucks and IKEA also announced a pause in their Russian operations.
The fast-food giant is looking to sell its Russian business for $1.2 to $1.4 billion to write off its net investment in the market and recognize significant foreign currency translation losses previously recorded in shareholders' equity.
Employee support
As part of this process, McDonald's seeking to ensure the employees of McDonald's Russia continue to be paid until the close of any transaction and that employees have future employment with any potential buyer.
McDonald's restaurants in Ukraine remain closed while the company continues to pay full salaries for its employees in the country and continues to support local relief efforts led by Ronald McDonald House Charities.
Recently, McDonald's Canada announced it is looking to hire 25,000 workers in Canada over the next three months.
In February, the Canadian government announced it is taking immediate measures to support Ukrainians and their families. Ontario Premier Doug Ford also said he wants the federal government to let people seeking refuge from Ukraine come to his province.
In March, in addition to opening its borders to Ukrainians fleeing the invasion by Russia, Ottawa called on employers to offer them employment through a new job bank.