Turnover rates may not be as high as expected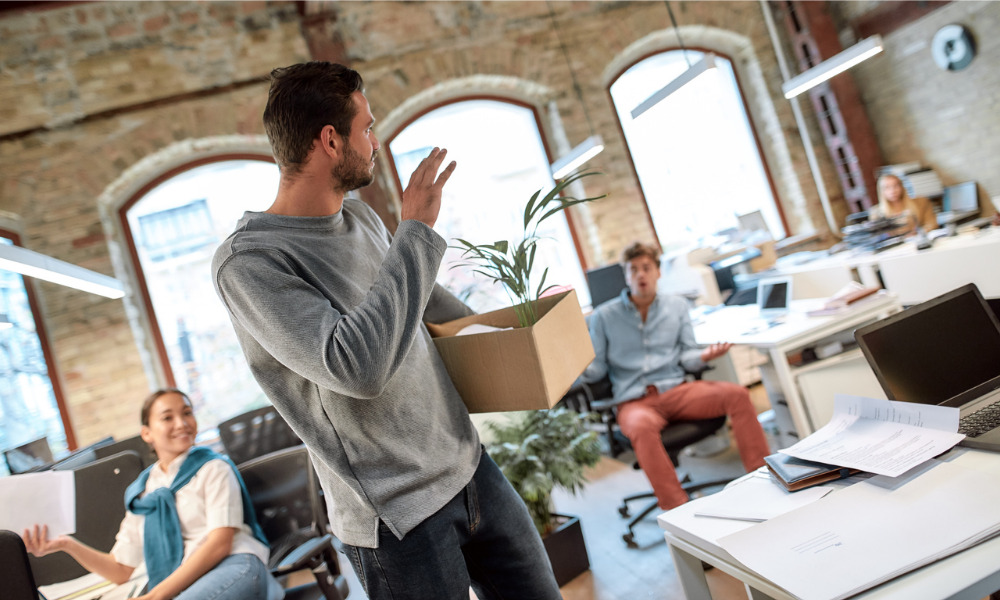 For all the talk of the great resignation, are the numbers really that notable?
Voluntary turnover rates in the United States have increased just three percentage points (from 18 per cent to 21 per cent) since before the pandemic, according to a report by WorldatWork in partnership with UFlexReward.
Still, 80 per cent of organizations say labour shortages/competition for talent is the greatest HR challenge in 2022, and the number of full-time HR professionals focused on talent acquisition and recruitment in HR has increased by more than one-third since before 2020, according to the survey of 556 respondents conducted in February.
Only 30 per cent of Canadians say their career goals have changed because of the pandemic and just nine per cent plan to make changes to their career, according to an earlier report from LifeWorks.
Job postings for HR jobs have climbed an impressive 131 per cent in the past two years, according to a report released in January.
Flexibility matters
The most effective actions employers are taking to reduce turnover relate to remote work and work-life balance, says Deirdre Macbeth, WorldatWork content director.
"Of organizations who have implemented or are currently implementing action in HR policies, 87 per cent are adding remote work options which shows their recognition of the importance and effectiveness of work-life balance on retention and recruitment,"
To reduce turnover, many employers did the following:
prioritized work-life balance (47 per cent)
modified or added flexible work schedules/alternate schedules (47 per cent)
modified or added a remote work policy (44 per cent)
modified or added new paid leave benefit (including paid holidays) (44 per cent)
increased geographic scope for sourcing qualified candidates (42 per cent)
increased off-cycle pay increase (42 per cent)
modified compensation levels or pay bands for roles (32 per cent)
modified or added a DEI program or initiative (20 per cent)
Currently, 50 per cent of workers are working remotely, down from 67 per cent during the height of the pandemic, but up considerably from just 13 per cent before the health crisis, found WorldatWork.
And 44 per cent of senior managers support long-term hybrid schedules (where staff can divide time between the office and another location) and employees' ability to choose where they work, finds a separate survey.