Increase in pay and fulfilment the top motivators for making job change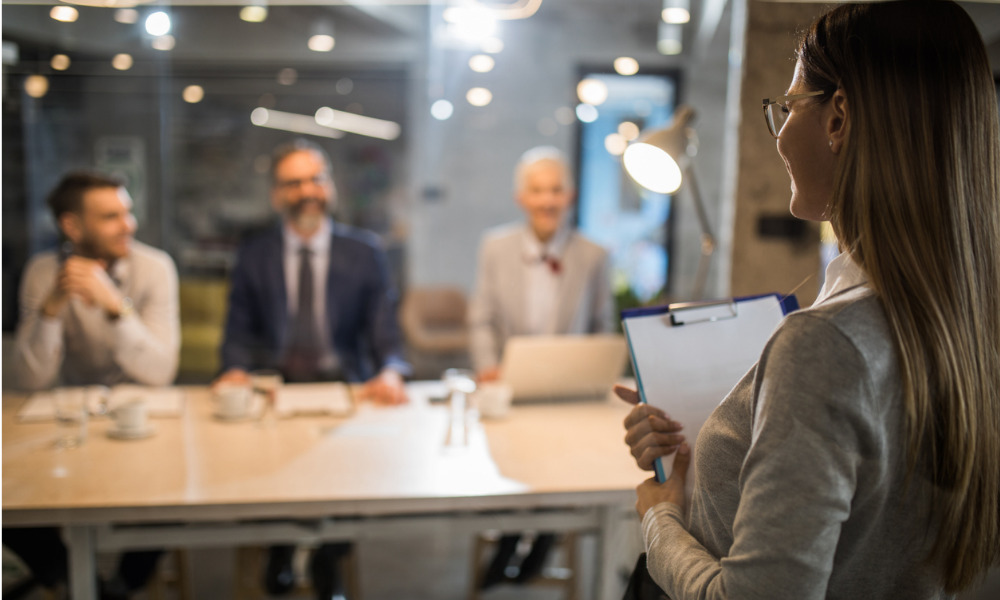 The workers' exodus is not yet over, judging by the results of a recent survey.
One in five workers globally are likely to switch to a new employer in the next 12 months, according to a report from PwC. This follows a report that noted that voluntary turnover rates in the United States have increased three percentage points (from 18 per cent to 21 per cent) since before the pandemic.
Money is still a prime factor. In fact, more than seven in 10 (71 per cent) say an increase in pay is a main motivator for making a job change, according to PwC. Another 35 per cent are planning to ask their employer for more money in the next year.
But it's not all about the money. Many among those looking to change employers want a fulfilling job (69 per cent) and to truly be themselves at work (66 per cent). Nearly half (47 per cent) prioritized being able to choose where they work.
Compared to those who have no intention of changing jobs, workers looking for new employment are 14 percentage points less likely to find their job fulfilling. They are also 11 percentage points less likely to feel they can truly be themselves at work, and nine percentage points less likely to feel fairly rewarded financially.
"Workers are not just looking for decent pay, they want more control over how they work and they want to derive greater meaning from what they do," says Bob Moritz, global chairman of PwC.
Workers also have a particular interest in their employer's impact on the economy, climate and society. Half of workers (53 per cent) say it's important that their employer is transparent about their impact on the environment.
Nearly two-thirds (65 per cent) also feel transparency about health and safety is critical, with transparency about economic impact not far behind at 60 per cent, followed by diversity and inclusion efforts at 54 per cent.
People have had a renewed sense of purpose amid the COVID-19 pandemic, and they want to see this translate into the job they do, one expert previously told Canadian HR Reporter.
A matter of skills
Possession of in-demand skills is also playing a part in contentment at work, finds PwC's survey of more than 52,000 workers across 44 countries and territories.
Those who have these skills are more likely to feel satisfied with their job (70 per cent, compared with 52 per cent for those who don't), feel listened to by their managers (63 per cent, compared with 38 per cent for those who don't) and have money left over after they pay their bills (56 per cent, compared with 44 per cent for those who don't).
"To close the skills gap, workers say companies are investing in the current workforce through upskilling and increasing wages. By contrast, workers are less likely to report a focus on automating, outsourcing, and recruiting," according to PwC.
Customer service is expected to be the most in-demand skill this year, found a previous survey.
Now, there is also a need for employers to do more to improve the skills of workers, says Moritz.
"These are linked: by acquiring skills, workers can gain the control over the work they are looking for. Leaders have to adapt to build the teams needed to successfully deal with the challenges and opportunities of today and those yet to come," he says.