Program includes mentoring for trainees, job fairs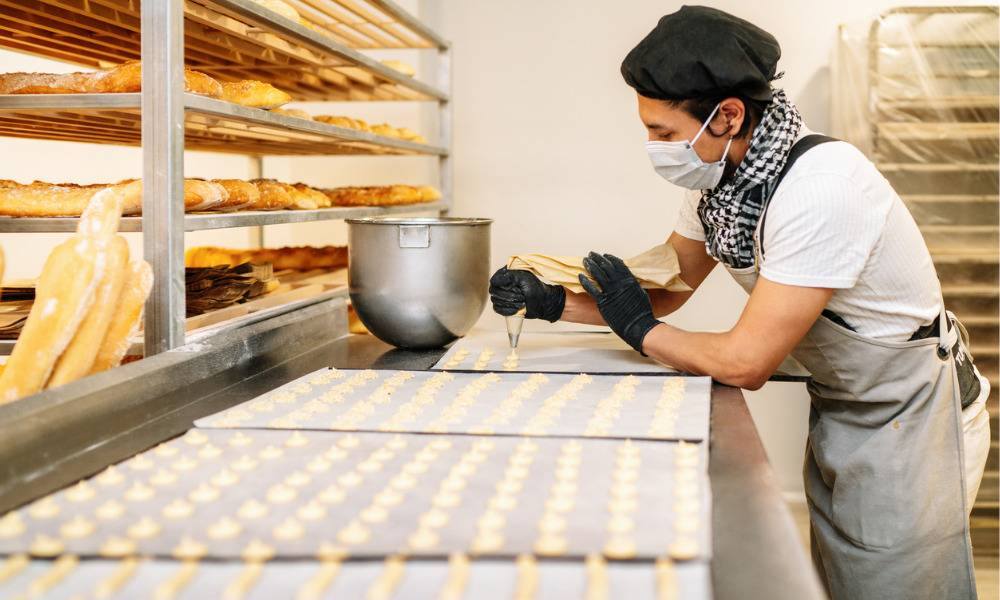 Employers in Ontario's food and beverage industry are being encouraged to participate in a provincial program meant to supply much-needed workers.
Across Ontario, there were over 6,127 online job postings in the food, beverage and tobacco product manufacturing sectors in 2021, an increase of 71 per cent in the number of postings advertised in 2020 (3,569), according to the government.
The government is providing nearly $1 million through Food and Beverage Ontario to provide jobseekers with training, mentorship, and job placements with local employers in baking, food science, and food production and processing through the CareersNow! program.
Employers that wish to participate, by posting job openings, mentoring trainees, or participating in job fairs, can apply here.
The project is meant to give people a headstart in pursuing rewarding careers "while ensuring employers have access to the trained, highly-skilled workers they need to grow our economy and strengthen communities across the province," says Monte McNaughton, minister of labour, training and skills development.
The CareersNOW! initiative was first announced back in May 2021 and will deliver:
free online training and coaching on topics such as workplace safety, employee-employer relations, and safe food handling, to prepare people for jobs in food and beverage manufacturing
a regional pilot program with the City of Brampton to assess challenges and opportunities in connecting local jobseekers with employers, focusing on underrepresented groups in the industry, including women and people of colour
a virtual career mentorship series delivered in partnership with Ontario colleges and universities that provides students with opportunities to connect with professionals in the industry and explore education and career pathways
online job fairs to connect jobseekers with open positions
This investment is "a critical workforce development program for Ontario's food and beverage processors," says Chris Conway, CEO of FBO.
Previously, Future Skills Centre (FSC) invested $1.62 million in Food Process Skills Canada's to help the food and beverage processing industry and its workers adapt to change.