Report says cost to taxpayers 'skyrocketed' in the past years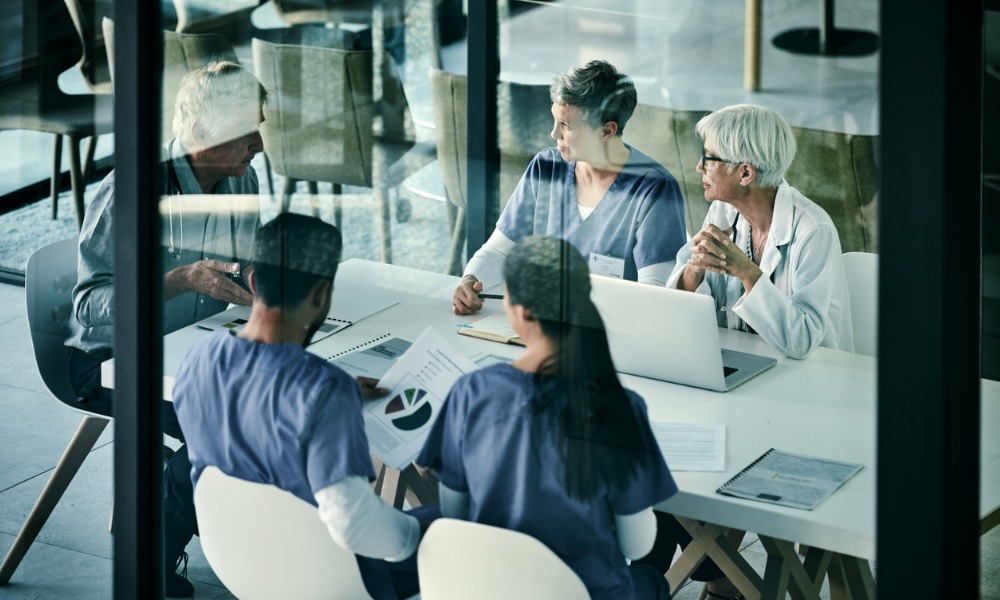 A former minister of health in British Columbia is calling on the provincial government to make some changes when it comes to how it awards contracts for private nursing companies to provide nurses to the provincial government.
"I'm really happy to see the government, through the health services authority, come up with a more reasonable sustainable system of contracts," said Terry Lake, CEO of the BC Care Providers Association and a former minister of health at the province, in a CTV News report.
This comes after the cost to taxpayers of the province's spending for private nursing companies skyrocketed in the previous years.
That figure jumped from at least $8.7 million in the 2018-19 fiscal year to $64 million in the 2021-22 fiscal year, according to CTV News' exposé released last month.
Here's how different health authorities in B.C. multiplied their spending on the initiative:
Vancouver Coastal: from $25,000 in 2018-2019 to $6.2 million in 2021-2022
Fraser Health: from $3 million to $11.8 million
Interior Health: from $1 million to $7.5 million
Northern Health: from $4.6 million to $18.8 million
Vancouver Island Health Authority: $20 million in 2021-2022
"They've been taking advantage of COVID and the change in the demand for healthcare workers. It seemed very, very exorbitant," said Lake, a former health minister. "Some of these rates were truly, I would say, outrageous, and no other company gets to set their own rate with government."
Lake is encouraging members – both nonprofit and for-profit care homes – to stick to the same rates.
Aman Grewal, BC Nurses Union president, said in the August CTV News report that the government should be paying "our own nurses" better.
"If the government has the money and is paying these big amounts to travel nurses, pay our nurses what they're worth," Grewal said. "If you're short one person, that closes down an ER – whether that's a physician or a nurse – so the system is already broken."
Overall, 92 per cent of nurses say their workload has increased over the last few years – a figure that is higher than it was at the height of the pandemic, according to a previous report.
There were over 5,300 nurse vacancies in the province, the BC Nurses Union said back in April, citing numbers from Statistics Canada (StatCan). And by 2031, nearly 27,000 nurses will be needed to keep up with the health-care needs of an expanding population, it said.
Meanwhile, the majority of nurses intend to leave their profession this year, according to a previous Blu Ivy Group report. In that report, one nurse claimed that the public is unaware or willfully ignorant of the disaster that the healthcare system is. Meanwhile, one doctor raised concerns over underfunding, burnout, poor efforts at retention, horrible working conditions and regulations and boomers retiring and getting sick.
For-profit nursing agencies in the future?
When asked whether he intends to reduce the reliance on for-profit staffing agencies or continue to rely on them going forward, Adrian Dix, minister of health, did not give a direct response, according to CTV News.
"It's a bigger issue in some places than others," he says. "The purpose of our contract negotiations in many respects, from our perspective, was to ensure we're getting the balance right and getting the incentives right to ensure we have people working in our health-care system and working as permanent staff."
In January, BC announced that it will be covering application and assessment fees for internationally educated nurses (IENs) so they can work in the province, saving them a total cost of more than $3,700.