HRPA assessing possible breach of rules of professional conduct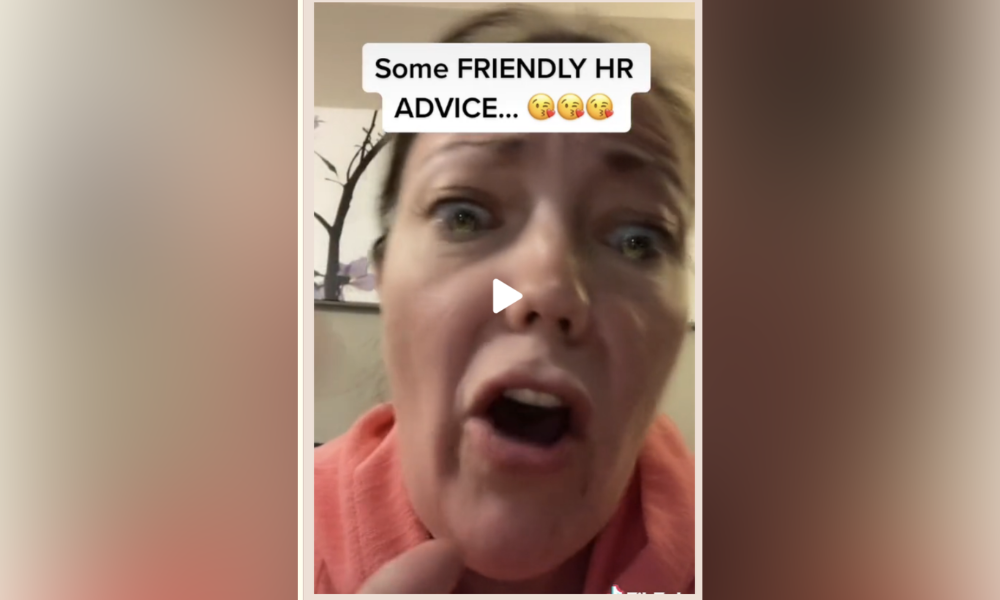 The Human Resources Professionals Association (HRPA) in Ontario has responded to a controversial TikTok video by one of its members.
Labelled "Some friendly HR advice," the video is over two minutes in length and posted by a self-proclaimed recruiter who is identified as Tammy Sepetis by online users.
The video has so far had 2.3 million views.
A tweet by HRPA states: "HRPA is aware of this video post by one of its regulated members and does not condone or endorse in any way the statements made about HR practice therein. Further, HRPA is reviewing this matter to determine if there has been a breach of its Rules of Professional Conduct."
Read more: In February, another recruiter also generated controversy when she posted online about lowballing a job candidate.
The woman on TikTok speaks to "freedom fighters," warning them about posting content on social media.
"If you're looking for a job or maybe trying to keep a job, maybe, just maybe think about what you're putting on social media — again, freedom fighters, I know you're not really big with stats and, you know, facts aren't your thing — but what I can tell you, what is a fact, is that recruiters talk, and recruiters, like the majority of Canada, don't agree with you.
"Do you know what that means? Do have any guesses? Any guesses what that means? What that means is that if you need a job, you might not get one; if you want to keep a job, you might not get to do that," she says.
"You want to be an asshole? We document it. We give you a couple tries, then what do we do? We terminate you, with cause, if we're so lucky; if not, we give you the minimum allowed by law. Either way, best of luck to you."
The woman claims recruiters and HR are "watching everywhere."
"We hate you so much. And you think we can't do anything? But we can, we have the power — always. Remember that. It doesn't matter if there's a fucking man at the top of your HR department, it's run by women. And it's run by angry women just like me."
She ends the video by swearing at the group.
A LinkedIn profile of Sepetis has now been deleted, but mentioned she was an HR manager based in Burlington, Ont. who has her CHRL and CHRP from HRPA.