Construction industry looking for labourers, voluntary and compulsory trades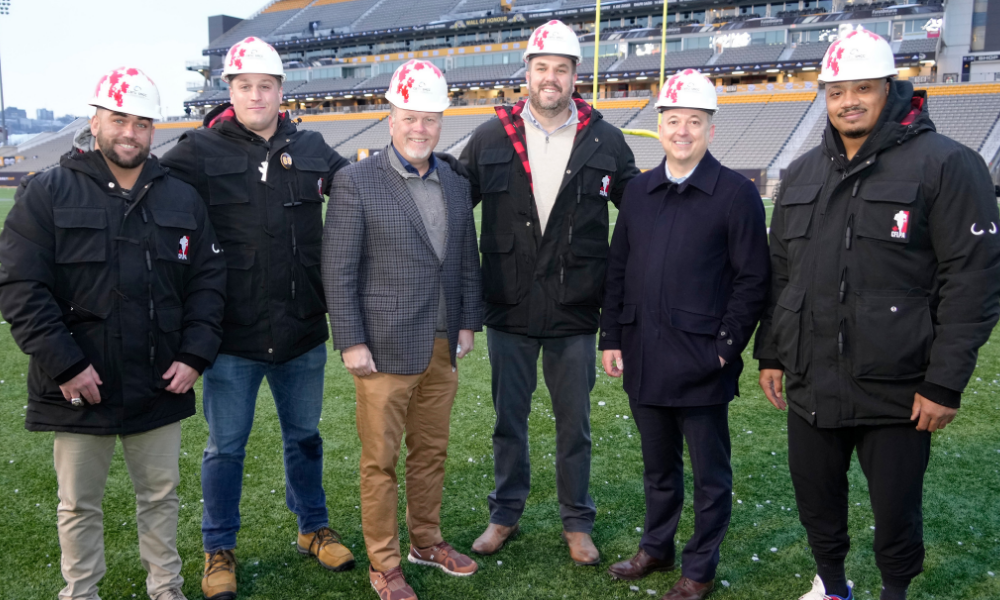 To address the labour shortage affecting the construction industry, Canada's Building Trades Unions (CBTU) and the CFL Players Association (CFLPA) are teaming up to offer training opportunities for players to enter the construction industry.
Most football players in the Canadian Football League already have off-season jobs, so offering them a pipeline into these types of roles is appropriate, especially considering the similarities between the two industries, says the head of the union association.
"Successful construction job sites are very orderly: there's a chain of command, you put in your eight to 10 hours or maybe more work a day, you get up early, you go to work, and that's what a CFL player does," says Sean Strickland, executive director of CBTU in Ottawa.
"Everyone's got their role to play on a team: they have to be dedicated, they work hard and you show up for the meetings, and be ready to play on game day, and so the kind of atmosphere that they've grown accustomed to, since a very young age, matches really well with the dynamics on a construction site."
The CBTU — which represents 14 unions and more than 600,000 workers — will provide players, current and retired, with access to training.
"[Players] will go to the [CFLPA] Academy, express their interests and once we receive that, we would send them an online information module first, and then if they want to go a little bit further, then we would give them an online assessment and then from there, if we get a match, we'll try to place them within one of our 14 construction trade unions in one of our 60 trades across Canada," says Strickland.
The partnership includes SkillPlan, which operates the training centres and provides various workforce development services to the construction industry.
Natural fit for construction industry
The fit is natural, considering the needs of the construction industry and some of the planned infrastructure projects throughout the country in the next 10 years, says Strickland.
"The profile of the CFL players is quite suitable for the construction industry: the average length of career is less than three years and they're in their 20s. We need people in the construction industry, and we're doing whatever we can through a variety of different measures to get more entrants to the construction industry, and this is a unique and very promising opportunity."
There are a variety of jobs available in construction, and there has been interest in the past from football players, he says.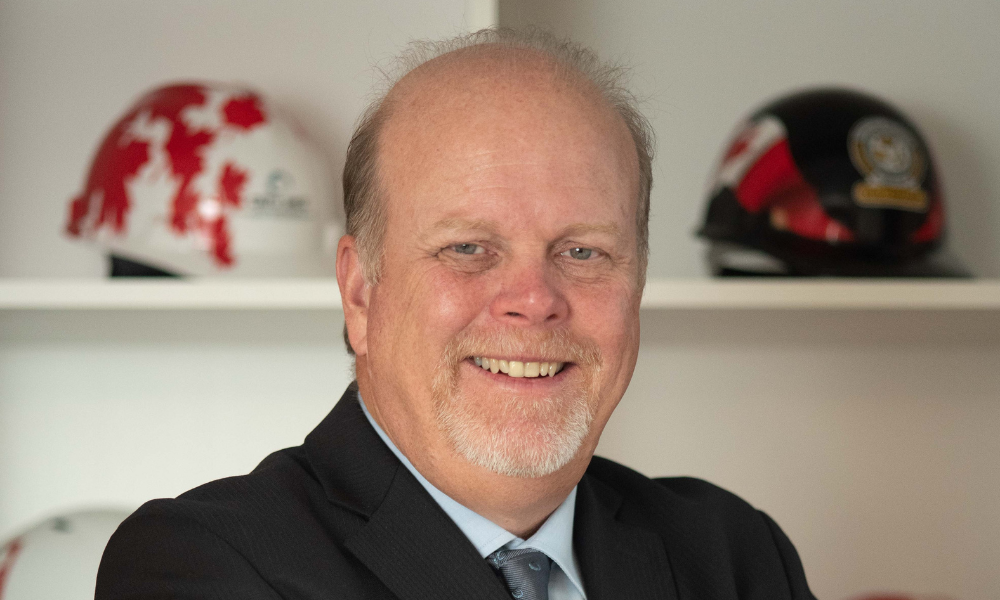 Sean Strickland
"The jobs could be anything from labourers and voluntary trades all the way through to compulsory trades which would be electricians and steam-fitters and plumbers and sheet-metal workers, operators of heavy equipment working on pipelines, so there's quite a few CFL players in the past who actually worked with pipeline construction."
The plan will be rolled out in January, says Strickland, and should see an uptick in interest at the end of next year's season.