Ottawa promises changes for tradespeople, temporary foreign workers, people with disabilities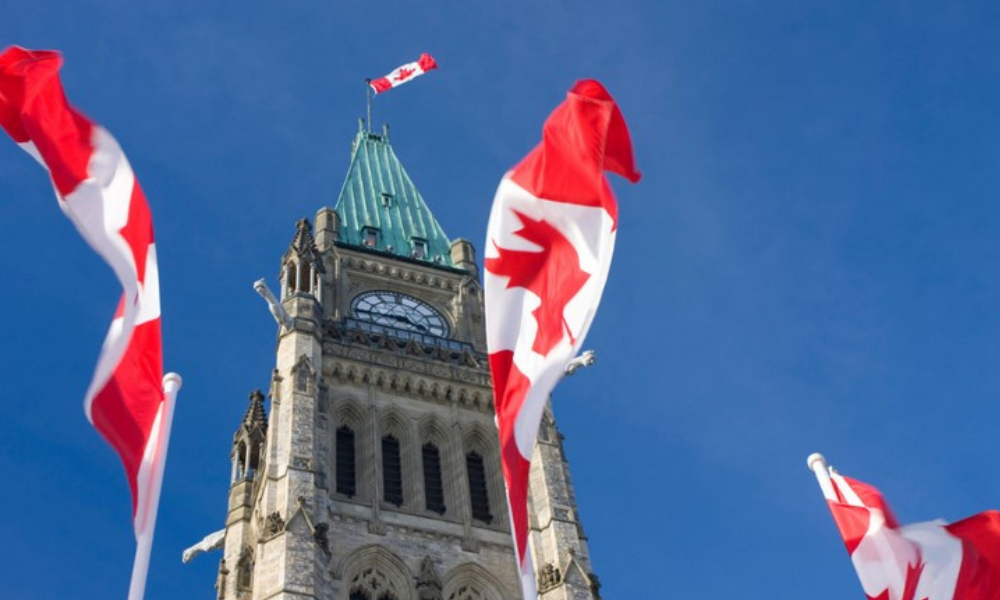 Looking to boost the economy, combat labour shortages and remove barriers faced by many Canadians, Budget 2022 offers several measures meant to address these issues while providing meaningful, well-paid work.
"Budget 2022 is about growing our economy, creating good jobs, and building a Canada where nobody gets left behind. Our plan is responsible and considered, and it is going to mean more homes and good-paying jobs for Canadians; cleaner air and cleaner water for our children; and a stronger and more resilient economy for years to come," says Chrystia Freeland, deputy prime minister and minister of finance.
Ottawa recently announced major changes to the Temporary Foreign Worker (TFW) Program "to meet the labour market needs of today."
Highlights from Budget 2022:
Labour Mobility Deduction for tradespeople: Improving labour mobility for workers in the construction trades can help to address labour shortages and ensure that important projects can be completed across the country. Budget 2022 proposes to introduce a Labour Mobility Deduction, which would provide tax recognition on up to $4,000 per year in eligible travel and temporary relocation expenses to eligible tradespersons and apprentices. This would apply to the 2022 and subsequent taxation years.
In February 2021, Ottawa said it was investing $63.5 million over five years to help certify skilled tradespeople and prepare them to fill available jobs in the economy.
An employment strategy for persons with disabilities: Employment rates are much lower than those of Canadians without disabilities — 59 per cent versus 80 per cent, according to the 2017 Canadian Survey on Disability. So Budget 2022 proposes to provide $272.6 million over five years to support the implementation of an employment strategy for persons with disabilities through the Opportunities Fund, which will increase labour market participation by persons with disabilities and make workplaces more inclusive and accessible.
Nearly half (48 per cent) of those with severe disabilities say that companies are bad at hiring people with disabilities, while 46 per cent say the same about the supports offered by corporate Canada.
Doubling the Union Training and Innovation Program: Budget 2022 proposes to provide $84.2 million over four years to double funding for the Union Training and Innovation Program, which would help 3,500 apprentices from underrepresented groups — including women, newcomers, persons with disabilities, Indigenous peoples, and Black and racialized Canadians — each year to begin and succeed in careers in the skilled trades through mentorship, career services, and job-matching.
Modernizing Labour Market Transfer Agreements: Every year, the federal government provides more than $3 billion in funding to provinces and territories to provide training and employment support through the Labour Market Transfer Agreements. These investments help more than one million Canadians every year prepare for their next job through programs ranging from skills training and wage subsidies, to career counselling and job search assistance. Budget 2022 proposes to amend Part II of the Employment Insurance Act to ensure more workers are eligible for help before they become unemployed, and that employers can receive direct support to re-train their workers.
Supporting foreign credential recognition in the health sector: The pandemic has only worsened the labour shortages in our health care sector. Internationally trained health care professionals can help fill these gaps and ensure that Canadians receive the quality health care they deserve. Budget 2022 proposes to provide $115 million over five years, with $30 million ongoing, to expand the Foreign Credential Recognition Program and help up to 11,000 internationally trained health care professionals per year get their credentials recognized and find work in their field. It will also support projects — including standardized national exams, easier access to information, faster timelines, and less red tape — that will reduce barriers to foreign credential recognition for health care professionals.
While immigrants to Canada are having luck finding jobs, many of these are not in their areas of expertise, according to a survey.
Improving the Temporary Foreign Worker Program: Budget 2022 proposes a number of measures to increase protections for workers, to reduce administrative burdens for trusted repeat employers, and to ensure employers can quickly bring in workers to fill short-term labour market gaps. These include:
$29.3 million over three years to introduce a Trusted Employer Model that reduces red tape for repeat employers who meet the highest standards for working and living conditions, protections, and wages in high-demand fields. Further details on this program will be announced in the coming year.
$48.2 million over three years, with $2.8 million in remaining amortization, to implement a new foreign labour program for agriculture and fish processing, tailored to the unique needs of these employers and workers.
$64.6 million over three years to increase capacity to process employer applications within established service standards.
$14.6 million in 2022-23, with $3 million in remaining amortization, to make improvements to the quality of employer inspections and hold employers accountable for the treatment of workers.
Immigration: As the world recovers from the pandemic and travel restrictions are lifted, Canada can expect to see a growing number of temporary residence applications, visitor visas, and study permits. Budget 2022 proposes to provide $385.7 million over five years, and $86.5 million ongoing, for Immigration, Refugees and Citizenship Canada, the Canada Border Services Agency, and the Canadian Security Intelligence Service to facilitate the timely and efficient entry of a growing number of visitors, workers, and students.