Workforce Solutions Road Map removes caps on hiring, extends deadlines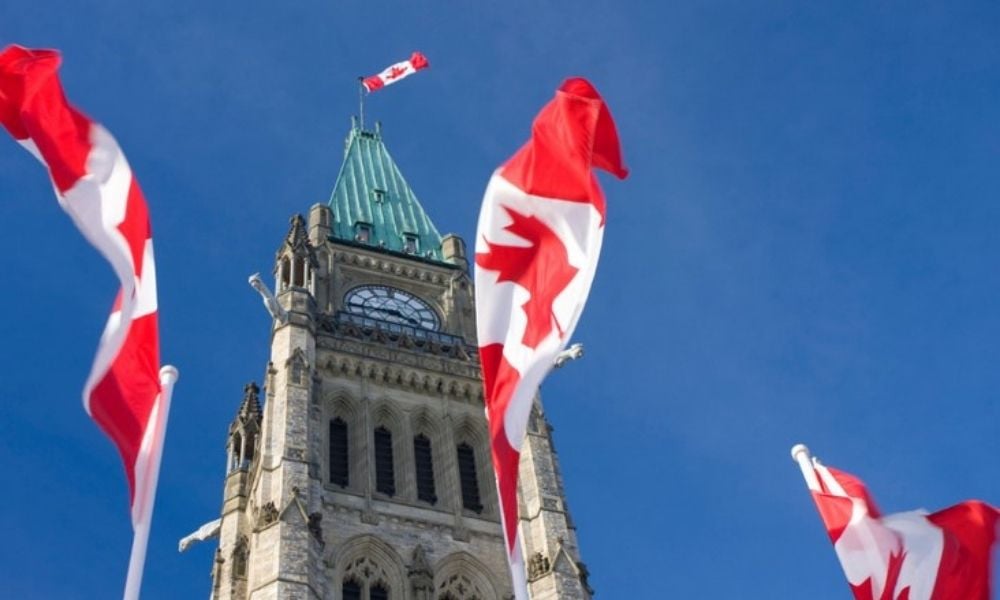 Ottawa has announced major changes to the Temporary Foreign Worker (TFW) Program "to meet the labour market needs of today."
The TFW Program Workforce Solutions Road Map is meant to address labour shortages, enhance worker protections and build a stronger workforce, including through pathways to permanent residency
"As the needs of Canada's workforce change, we are adjusting the Temporary Foreign Worker Program to meet them. Our Workforce Solutions Road Map builds on our progress so far to renew, modernize, and improve this program for employers and workers alike," says Carla Qualtrough, minister of employment, workforce development and disability inclusion. "We'll continue to work with provinces, territories, and other partners to build the strong, skilled workforce Canada needs to support our growing economy."
Just recently, Ottawa also announced changes to Quebec's TFW program.
Five key policy changes will be implemented in the coming weeks, and the changes taking effect immediately include:
There will no longer be a limit to the number of low-wage positions that employers in seasonal industries can fill through the program. Also, the maximum duration for these positions will be increased from 180 days to 270 days per year.
Labour Market Impact Assessments (LMIAs) will now be valid for 18 months instead of nine months. LMIAs were valid for six months pre-pandemic.
The maximum duration of employment for High-Wage and Global Talent Streams workers is increasing to three years from two years. This extension will help workers access pathways to qualify for permanent residency, enabling them to contribute to our workforce for the long-term, according to the government.
Further changes
Meanwhile, by April 30, employers in several sectors with demonstrated labour shortages will be allowed to hire up to 30 per cent of their workforce through the TFW Program for low-wage positions. This will be valid for one year.
These sectors include: food manufacturing, wood product manufacturing, furniture and related product manufacturing, accommodation and food services, construction, hospitals and nursing and residential care facilities.
All other employers will be allowed to hire up to 20 per cent of their workforce through the TFW Program for low-wage positions until further notice, an increase from a 10 per cent cap.
Also, the government is scrapping the policy that automatically refuses LMIA applications for low-wage occupations in the accommodation and food services and retail trade sectors in regions with an unemployment rate of six per cent or higher.
In 2020, TFWs made up less than 0.4 per cent of the Canadian workforce and Ottawa said it will "carefully monitor implementation and continually review the policies to ensure they are addressing real labour shortages without displacing Canadian workers."
In March, the federal government started accepting applications for the permanent Atlantic Immigration Program. Ottawa also opened a new immigration stream for Ukrainians who want to come to Canada either on a temporary or permanent basis. Before that, the federal government announced it will issue open work permits to Ukrainian visitors, workers and students who are currently in Canada and cannot safely go home.
'Effective solution'
The Canadian Federation of Independent Business (CFIB) says it is pleased with the latest changes, particularly with the removal of the Refusal to Process policy, the new cap for hiring workers for low-wage employers in certain sectors and the longer-validity LMIA.
"The TFW program has proven to be one of the most effective solutions in addressing labour shortages, with 52 per cent of those using the program saying that it helped alleviate their labour challenges," says Corinne Pohlmann, senior vice-president of national affairs at CFIB.
"As small businesses are getting back on their feet, these changes will help ensure that many small businesses will have an opportunity to find and hire the staff they need."
More than half (55 per cent) of Canadian small and medium-sized employers are struggling to hire the workers they need, according to a previous report from the Business Development Bank of Canada (BDC).
However, this announcement "doesn't address the cost and red tape associated with the LMIA and TFW processes which remain barriers for many small businesses," says Pohlmann.
Many employers are having hiring difficulties, but it's the senior-level positions that are the most challenging, according to a previous report.