Province also offers interactive tool to help employers update COVID-19 safety plans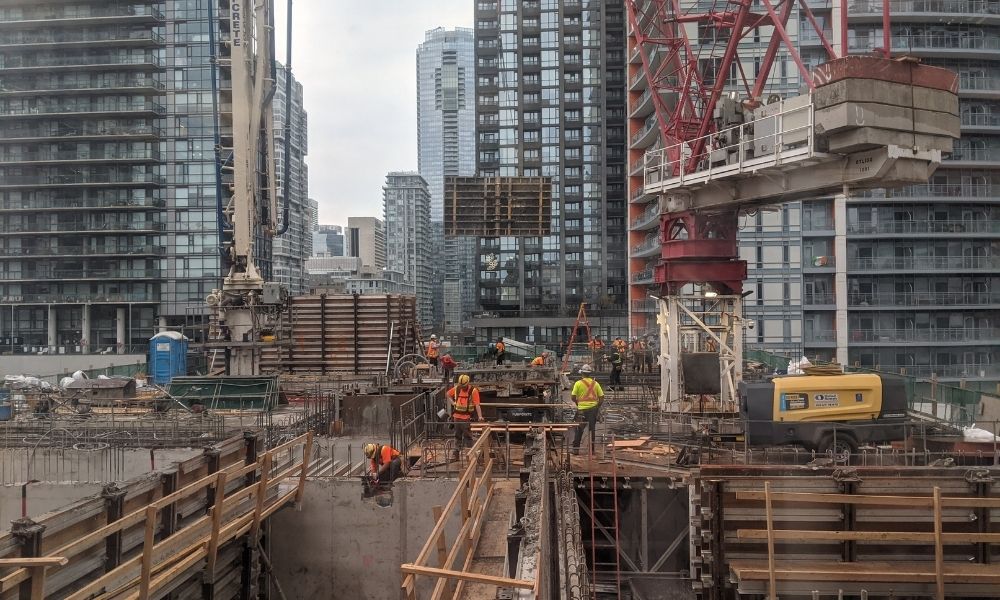 Ontario is continuing the battle against COVID with boosted workplace inspections and a new health and safety tool.
One hundred new graduates are being added to its health and safety inspector workforce to visit workplaces in construction, industrial and health care settings. These inspectors will help educate workers and employers about the newly launched vaccine certificate.
"As we fight the fourth wave of COVID-19, we need all hands on deck," says Monte McNaughton, minister of labour, training and skills development.
"These boots on the ground across our province will help keep workers safe and support businesses to remain open. Our government's inspectors will be patient, lead with education, and be reasonable to business owners and frontline workers implementing the vaccine certificate."
Since March 2020, provincial inspectors have conducted more than 65,000 COVID-related workplace inspections. They have issued 79,200 orders and stopped unsafe work 102 times, says the government.
Last month, Ontario started requiring hospitals and home and community care facilities to implement COVID-19 vaccination policies for employees, contractors, students and volunteers. The government also urged more employers to adopt rapid antigen testing to combat the spread of COVID-19 at work
Health and safety tool
The Workplace Safety Plan Builder is also being offered as a free interactive tool to help employers create and update COVID-19 safety plans.
"Our safety plan builder is here to help our local merchants and shopkeepers create and adjust their plans with the click of a button, having confidence they're following the latest health and safety measures for their employees and customers," says McNaughton.
Under the Reopening Ontario Act, businesses are required to have a written safety plan to be open.
While many workers are happy to be back in the workplace, many are also still fearful of the COVID-19 coronavirus, according to a previous report.
Businesses can also access free training for their health and safety representatives through Ontario's Small Business Health and Safety Training Program. Small businesses will be reimbursed $150 for the representative's training time.