'This gives the employer a business case to do something; these are clear workplace outcomes that impact employees'
When the Ontario government passed legislation in 2016 mandating workers' compensation coverage for first responders to be presumptive (meaning they no longer needed to prove post-traumatic stress disorders (PTSD) came from work), a gap existed for some employers.
But that gap has now been filled by a new tool developed by the Public Services Health and Safety Association (PSHSA) and the Conference Board of Canada.
The non-diagnostic screening tool — known as the occupational stress injury resiliency (OSIR) index — is designed to help employers assess occupational stress injury risks among first responders and frontline healthcare workers such as nurses.
For the PSHSA, the OSIR index was the best way to solve a problem faced by many small employers, says Kim Slade, director acquisition strategy and emerging markets at PSHSA in Mississauga, Ont. Under the Supporting Ontario's First Responders Act, employers were required to provide a prevention plan for those workers but very little information existed to help them do so, she says.
"The thing that we kept hearing was 'We don't actually know where we are having trouble understanding what the risk is for our organization' and then 'We don't know what preventative actions we should focus on. If we have a limited budget, what should we be focusing on?' We decided that we would create a screening tool to help organizations with that."
In 2020, the PSHSA asked 620 persons to complete the tool and some of the results were published and grouped under four main categories: thriving, OK, concerns and challenge, according to Slade. On an overall average, these participants were grouped into the concerns level, with scores of 92 out of a possible 160.
"We found the people who were thriving had lower sick days, they had less days feeling unwell at work, they were had more motivation: self-reported motivation to put in their best effort at work. They also had less exposure to trauma and stress, compared to those who were in the challenge category where they were missing on average 2.8 days due to illness, and they were having more days reported feeling unwell at work; they have lower motivation and they had higher exposure to trauma," she says.
Using the tool on frontline and health-care workers would provide the employer with real data that should also assist it in forming the prevention plan, says Slade.
"This gives the employer a business case to do something. These are clear workplace outcomes that impact the employees in the workplace. People were really unsure of where to put their dollars and this gave a little bit more direction on how to do that."
The OSIR index measures risks by assigning a score. The higher the score, the better the outcome. Those workers with higher scores exhibited lower levels of lower presenteeism and absenteeism while lower scores meant they were "more vulnerable to experiencing psychosocial hazards [such as] stress, fatigue, burnout," says Slade.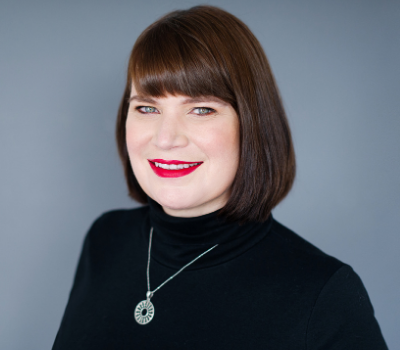 Kim Slade
"The key purposes were to have a screening tool that could predict resilience like vulnerability to an occupational stress injury, and then provide employers and employees with a way to take action to reduce the risk."
The index also helps to predict outcomes on motivation, STD time off, and workers' compensation claims. It lets employers know about what supports, perceptions and behavioural factors affect outcomes.
Now that the tool has been certified, the next step for the PSHSA is "looking for interested parties who would want to pilot that from an organizational perspective," says Slade.
"We know the tool is valid and now we want to know, what does it look like when we're working with different organizations? And can we provide the leaders and organizations like really clear direction on areas of concern? Or areas of focus for prevention?"
While 60 per cent of Canadians are reporting mental health issues, more than half of those are not getting any support, according to a recent survey, while almost one in five employers are boosting psychological services benefits, found another study.