Political parties in Ontario promise shortened workweeks and after-hours bans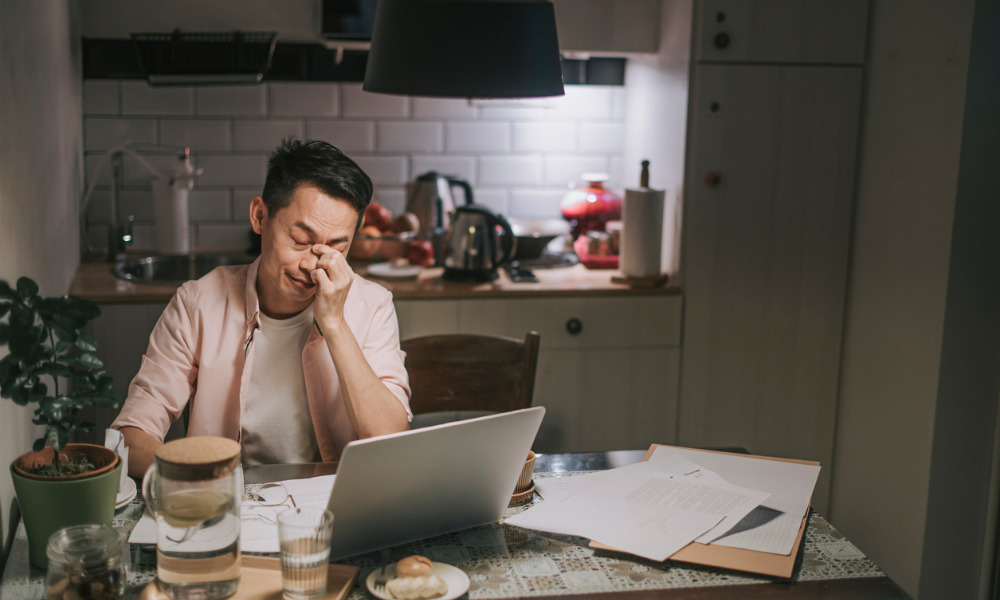 The two top political parties in Ontario have put out some eyebrow-raising proposals lately.
First: The potential of legislating a four-day workweek if the Liberals are elected. This would involve a pilot project to analyze the potential, said Steven Del Duca, leader of the Ontario Liberal Party,
"I want us to understand if it has merit here. We're a party that believes in science, expertise and evidence-based decision-making and so I want us to gather the facts in an open and transparent way."
"Let me be clear, improving the way we work does not mean that people don't want to work hard," said Del Duca.
I don't know that that's the main concern here. I'm more worried about people working too hard.
I have a friend who works for a company that recently switched to a four-day workweek, and the hours are long, at 40 per week. While she manages to avoid overtime for the most part, a typical day stretches from 9 am to 7 pm. That's asking a lot of people, even if they get to enjoy a long weekend.
Of course, it's been done. Back in 2019, I spoke with a B.C. company that had made the change. They moved to a 32-hour workweek, while offering the same vacation time, benefits and salaries.
But workloads stayed the same, which meant staff had become that much more efficient to meet their deadlines, and additional training was provided.
And at the end of 2019, the company announced that it had enjoyed "a wonderful year" with the shortened workweek, but it was finding it a challenge to keep up with some of its projects so it was discontinuing the initiative for the time being: "We hope to revisit the idea once we get caught up."
Similarly, in December 2020, Unilever New Zealand announced it was going to try out a four-day workweek — at full pay — but it's not clear if that experiment has continued.
Don't get me wrong, I'm sure it would be popular with many, as seen in a 2019 survey by Citrix. But this is a concept that still needs exploring, and could present major challenges for employees and employers alike.
Is a three-day weekend really worth all the extra effort?
Disconnecting from work
The second big announcement? The Ontario Conservatives introducing legislation around the "right to disconnect" and work-life balance.
The Working for Workers Act, 2021 would require employers with 25 employees or more to develop "disconnecting from work" policies. These could include, for example, expectations about response time for emails and encouraging employees to turn on out-of-office notifications when they aren't working.
"COVID-19 has changed the way we work," said Monte McNaughton, minister of labour, training and skills development. "We must act swiftly and decisively to put workers in the driver's seat and begin rebalancing the scales."
This is another concept that may sound great in theory, but might not really make sense. For one, many people are now working from home because of the pandemic, and have shifted their hours.
Whether because of childcare or elder care or workout regimes, at-home employees appreciate being able to adjust their hours to their lifestyle. They may put in a couple of hours before the kids get up and put in a couple of hours after the kids go to bed, while being a hands-on parent during the workday.
Even before the upheaval of the pandemic, there were people who liked to get home after work and check emails or voicemails. Or work overtime ahead of a vacation.
If they're wise, the government will leave it up to employers to devise the appropriate policy for their individual workplace. But if people are looking for greater flexibility, does a policy even make sense?
Hopefully the announcement will continue the conversation around work-life balance and make employers more aware, if not more proactive, about ensuring employees are given the off time they deserve, with no unrealistic expectations.
A right-to-disconnect policy would be tricky to put in place and police, according to Ronald Minken, founder and managing principal at Minken Employment Lawyers, in talking to Canadian HR Reporter.