Employers should show some understanding in returning employees to the physical workplace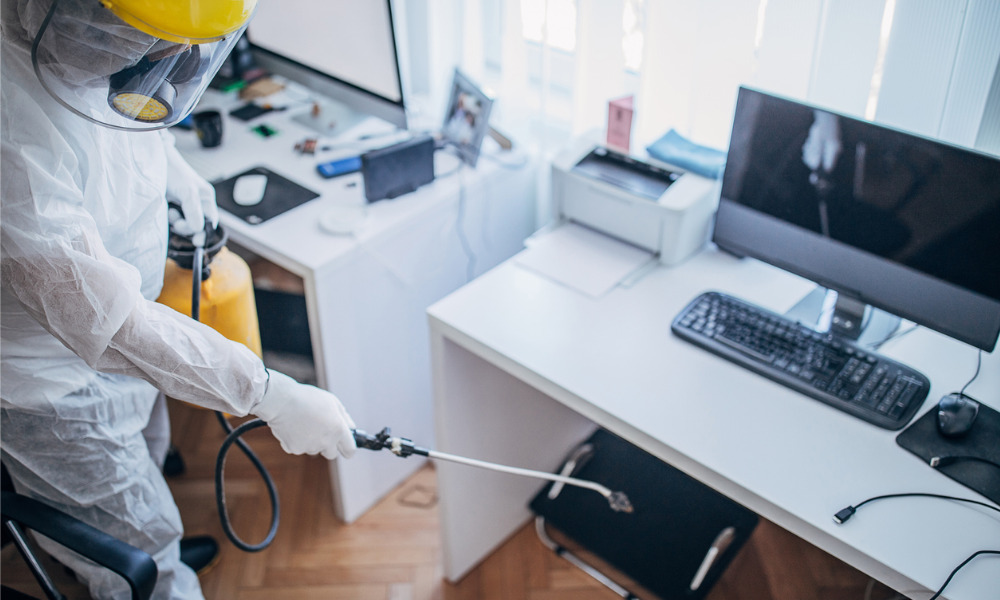 Are you and your co-workers ready to go back to the office? If you're like the majority of workers in a recent Statistics Canada poll, not quite yet. Thirty-eight per cent of respondents to the poll don't feel safe yet returning to their regular workplace, while another 30 per cent don't feel safe returning to their physical workplace.
In Canada at least, cases of COVID-19 are decreasing as measures such as physical distancing and mask-wearing seem to be working. However, it's difficult to keep one's distance in many workplaces, and we've seen how quickly an outbreak can happen once things seem to be under control. It's understandable that many workers who have been working from home or on leave during the pandemic may be feeling anxious or unsure about returning to the physical workplace.
How should employers handle these concerns? It makes sense to take significant precautions both to keep employees safe — such as distancing protocols, mask requirements, and temperature checks — and to avoid the consequences of an outbreak in the office —having to shut down again or losing employees to sick leave.
The legality of safety
Legally, employers have to take all reasonable measures possible to ensure the health and safety of employees. However, sometimes no matter how extensive the measures taken by the employer, some employees may still be uneasy. How should employers respond to such circumstances?
If the employer insists the worker should come into work, the worker might opt to initiate a work refusal under occupational health and safety legislation. This is the worker's right if they honestly believe that there is a risk to their health or safety. However, this may not resolve the issue if the employer has done what it can and a government inspector agrees, which is often the case — a report last month indicated that Ontario had received nearly 300 work refusal notices since the start of the pandemic and had upheld only one related to COVID-19.
This would be an unfortunate situation if the employee legitimately still doesn't feel comfortable coming into the workplace. There isn't much more the employer can do in terms of workplace safety. But given the times we are currently in and the detrimental effects the pandemic has had on many workers, it might be a good time for employers to show some flexibility.
Flexibility appreciated
The onset of the COVID-19 pandemic forced countless employers to quickly become flexible in how they do business, with many employees having to work remotely. This has been the reality for months now for many businesses, so it wouldn't exactly upset the apple cart to have some employees continue as they have if they have legitimate fears about coming back.
It's also important to remember that health officials have been warning us for some time that unless a vaccine is developed and distributed in record time, there will likely be a second wave of infection that may require employees to work from home again for a period of time.
Legally, if employers have done what they can and an employee's work refusal isn't supported by a government inspector, they can require the employee to report to the workplace or face disciplinary action. But that could do more harm than good to employee engagement and productivity.
The pandemic has changed the way many aspects of employment law are interpreted as well as some perspectives. A little understanding may go a long way.