Employers can lead in the fight against racism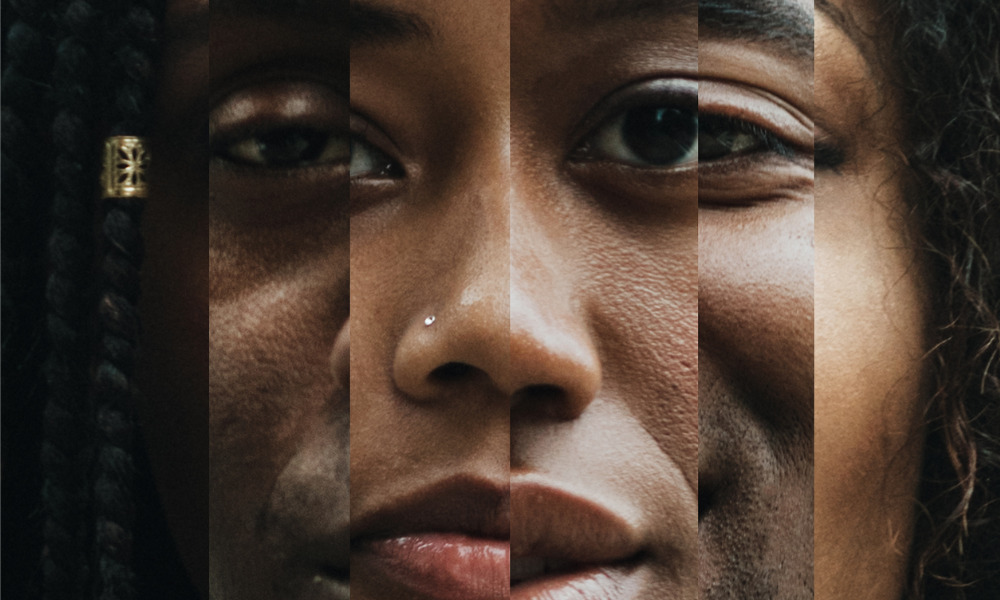 A lot has been said about how ingrained racism is in most aspects of society, particularly in the recent area of heightened activism and certain incidents that have put racism in a spotlight. Perhaps unsurprisingly, the disadvantages of racialized people are showing up in areas such as unemployment rates in Canada's largest city.
The pandemic has hit many industries hard, resulting in numerous job losses. The higher employment for racialized individuals could be for multiple reasons — such as the nature of the jobs that have higher proportions of racialized workers, but that raises the questions of why those jobs have more racialized workers.
The spectre of systemic racism and discrimination is a big problem in society in general, which means it is also often reflected in the workplace. Employers must be vigilant against employment-related discrimination and racism. If they're not, they may face a hit to their public reputation, employer brand, and their finances from damages for human rights violations.
Racial discrimination can come from both a pattern of behaviour creating a poisoned workplace or, more rarely, even a single incident. In Ontario (Ministry of Community Safety and Correctional Services and OPSEU (Williams), Re, 2015CarswellOnt 378 (Ont. Grievance Settlement Bd.), a Black Toronto correctional officer spoke publicly about a poisoned workplace. This led to racial threats that forced her to take stress leave. Over the next couple of years, she faced remarks and small incidents from co-workers that she felt had racist undertones.
The worker claimed $100,000 for racial discrimination but was awarded only $3,500 because the jail had investigated most of her complaints properly under its policy and granted her the stress leave when she requested it. The damages were compensation for one investigation in which it hadn't properly informed the worker of the outcome.
Another Ontario arbitrator found that a single comment from a superior constituted discrimination in Prestressed Systems Inc. v. Labourers' International Union of North America, Local 625 (Venosa Grievance) (Sept. 16, 2005). The worker — who was of Italian descent — didn't hear an order on a two-way radio and his supervisor responded with profanity, called him an immigrant and said, "You want me to come up there and teach you how to speak English?" The supervisor later said he was just kidding, but other employees heard the comments.
The arbitrator found that the comment, "which so obviously referred to the (worker's) ancestry, place of origin and ethnic origin, and which was vexatious and unwelcome," was serious enough that it didn't have to be repeated to make the worker a victim of workplace harassment. However, the arbitrator didn't find it was serious enough to warrant damages and only ordered the supervisor to give the worker a written apology.
While employers can be liable for damages for allowing discrimination in the workplace, an employee's discriminatory behaviour can give them just cause for dismissal. This was the case in Levi Strauss & Co. and Workers United Canada Council, 2020 CarswellOnt 9279 (Ont. Arb.), where a white employee became angry at a Black employee and used racial slurs and profanity while they argued.
The employer fired him for violation of its workplace violence and harassment police and an arbitrator agreed that the collective agreement's progressive discipline exception for "violations of health and safety rules" included acts of harassment.
A key element of racial discrimination is that it doesn't really matter if there was intention to discriminate — if the effect is discriminatory, then it's discrimination. The Ontario Human Rights Tribunal reinforced this last year in Moore v. Ferro (Estate), 2019 HRTO 526, when it determined that a law firm discriminated against a Black job applicant. The principal lawyer at the firm made abusive remarks to the applicant, including: "regardless of where you come from or your genetic composition — you are surprisingly embarassing and I would never have hired you to begin with."
When the firm didn't do anything about the applicant's complaint of racial discrimination, it discriminated on the basis of race by failing to take any steps to seriously address and properly respond to the complaint. The firm added to the problem by justifying its dismissive reaction by accusing the applicant of "playing the race card."
The tribunal added that motivation or intention wasn't necessary to find discrimination, as the effect was the important thing and "racial stereotyping will usually be the result of subtle unconscious beliefs, biases, and prejudices."
However, just because a worker perceives discrimination, it doesn't mean there is discrimination. The Ontario Court of Justice looked at a worker's claim that a poisoned work environment caused by racism was constructive dismissal in Ata-Ayi v. Pepsi Bottling Group (Canada) Co., 2006 CarswellOnt 6864. The worker disagreed with a poor performance review and demanded severance and a retirement package for "24 years of good service."
He claimed the review was a product of a poisoned work environment in which he had been denied promotions and training courses, and had been called a monkey by a supervisor. However, the evidence was that he had in fact received multiple promotions during his career and had been offered a training course. In addition, the court found that the monkey comment was an isolated incident that the worker didn't report because he didn't feel it was a big deal at the time. The court determined that the employer hadn't "swept complaints under the carpet or whitewashed them."
Racial discrimination in the workplace exists, just as it exists in society in general. Everyone has a responsibility to increase their awareness of it and think about what they can do to address it. Employers are in a position to lead by example and take action when necessary. Whether complaints are filed or not, the worst they can do is to do nothing.