A look back at predictions made 10 years ago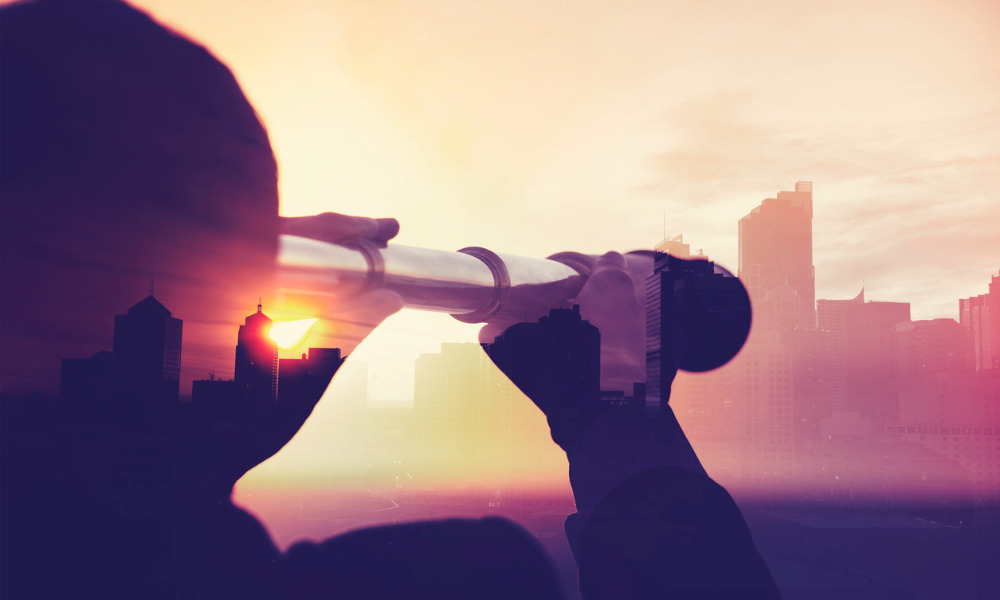 During the holiday season, I had the pleasure of attending the Strategic Capability Network's Holiday Social event, which is always a great opportunity to connect with long-time and new acquaintances.
For a few of us, the conversation turned to our shared amazement that another decade had passed by, and 2020 was actually around the corner. We reminded ourselves of the many articles and books that were published eight or 10 years ago, predicting what "workforce 2020" would look like.
This led me to ponder the degree to which those earlier predictions about workforce 2020 actually match the reality of 2020. Did the prognosticators and futurists get it right or wrong? What did they, and we, miss when we looked ahead to 2020? And what does this tell us about the predictions we are now making about "workforce 2030"?
Evaluating predictions for 2020
One prediction that has certainly come true is a continued move to a more flexible workforce. This includes use of contingent or consulting arrangements for certain types of work. At the same time, predictions about the mass shift of large segments of the workforce to more contingent types of work have not come true — not at the pace that was predicted 10 years ago. Many employers still value and maintain a career-oriented relationship with staff, with the understanding that a "career" for most workers is comprised of multiple employer relationships over a lifespan.
Automated "job marts" have not resulted in the "uber-ization" of work in the industrialized world, as predicted. But there's no question that work is becoming more flexible. Pathways into many professions require building an initial portfolio of contract jobs as a means to gain full-time employment.
Another prediction that was only partially accurate was that a large proportion of the workforce would work from home by 2020. While many organizations have moved to greater flexibility on the time and place where work is accomplished, they have also discovered the importance of face-to-face interactions among individuals and teams. Therefore, there is a real split among today's workplaces, with many providing a high level of flexibility and others still expecting regular in-person attendance.
A prediction that has definitely come to fruition is a greater focus on ubiquitous learning and development for all levels of the workforce. Lifelong learning has moved over the last 10 years from being a branding statement to being a true way of working and succeeding in the marketplace. There's less focus today on the shiny toys themselves, and more focus on actual learning objectives and effectiveness.
Increasingly, employers and employees are recognizing that skills obsolescence is a growing problem in the era of automation and AI, requiring urgent action to re-skill major segments of our workforce. Predictions were also accurate that social media would become an important way of learning and sharing information, both inside organizations and with their broader network of stakeholders, including potential new recruits.
Unexpected trends
One significant trend that was not predicted in most studies 10 years ago is the spotlight on employee experience as a key enabler to enhancing customer experience and marketplace value. Driven in large part by demands from newer, millennial-era workforce entrants for a more personalized, value-add employee experience, many organizations are investing in optimization of employee-facing services and systems, with the aim of transforming the internal employee experience to transform and optimize the organization's customer experience and, ultimately, its value in the marketplace.
The strength of this trend was not predicted ten years ago. Nor was the dramatic increase in the number of purpose-built apps and web tools that are now available to enhance employee attraction, engagement and development.
Also not predicted 10 years ago was the massive shift caused by the #MeToo movement in recent years. This resulted in a long-overdue wave of workplace actions to address harassment, bullying and mental wellness more broadly. Diversity and inclusion initiatives have also advanced significantly, with more focus on exploring and addressing issues of intersectionality and social identity. In Canada , the Truth and Reconciliation Commission and related initiatives have shone a bright light on indigenous issues in many communities and workplaces. Concerns affecting the LGBTQI2S+ community have also risen to a level of discussion that few predicted a decade ago.
Based on this whirlwind tour of predictions, my conclusion is that many of our predictions about workforce 2020 were reasonably accurate.
But we missed some important trends. What we missed were driven by the interplay of new, disruptive technologies (such as social media and mobile computing) with social trends (such as the #MeToo movement, LGBTQI2S+ and indigenous activism). The lesson here is that our predictions about the future are constrained by our inability to predict the new and unexpected ways that human beings will adapt to and exploit new technological advancements.
There is also wisdom in the old truism that we tend to overestimate the changes that will occur in the next four or five years, and underestimate the changes that will occur in the longer term. This is likely to be the case with technologies such as autonomous vehicles and drones, which are unlikely to have a major impact in five years but will almost certainly become major drivers of change in 15 or 20 years.
Predictions for the workplace in 2030
What does this suggest about the forecasts we make now for workforce 2030? Firstly, we should be cautious in predicting dramatic changes in five years. It's unlikely that we'll see a massive disruption of the broader workforce due to AI and automation by 2025, although some significant disruption will undoubtedly occur in certain areas. It's also unlikely that we'll see, in the next five years, a massive shift in work-from-home or other arrangements to reduce climate damage due to commuting. But we may see such changes at a significant level by 2035 or 2040, simply because continued climate change will leave us with no other choice.
We're very likely to see continued growth in the sophistication of tools and enablers to enhance the employee experience, including the development of collaboration, communications and engagement tools that connect organizations and their stakeholders. Analytical and insight management tools will become deeply embedded in all such applications, enabling real-time management of key metrics. Vitally, employees will be provided with greater flexibility to craft their own employee experience in a way that best meets their own needs and preferences.
Most significantly, by 2030 we will be deeply involved in recrafting the human — machine interface in the workplace. As AI, machine learning and robotic process automation become ubiquitous in all areas of work, what will the human — machine interface look like? What roles will humans play in such a workplace? What will the employee experience look like? Will jobs as we know them go away, and be replaced with more fluid, flexible roles or sets of capabilities? These are crucial questions we need to start asking ourselves now, to prepare for changes that will inevitably come.
Brian Daly is vice-president, treasurer and a member of the board of the Strategic Capability Network. He has more than 25 years of senior HR leadership experience and currently chief HR executive at the Toronto Public Library.