A look at top employee benefits to help attract and keep good workers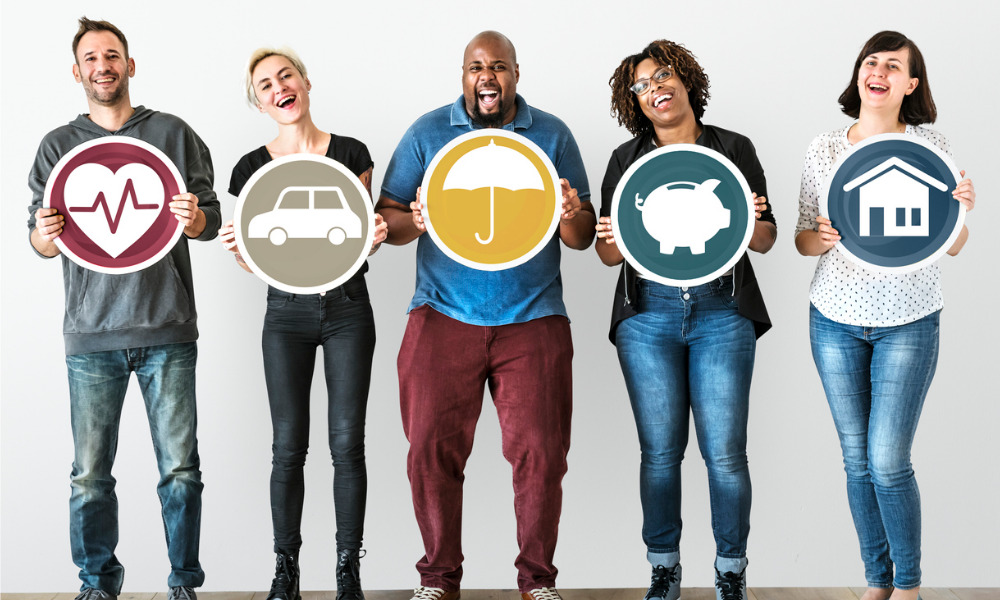 A good compensation and benefits package can make the difference between an employee's decision to remain with their current employer or move on, and it can also attract top talent to an organization.
In fact, nearly seven out of 10 employees say having a wider array of benefits would increase loyalty to their employer, according to the Metlife Employee Benefit Trends Study, 2020.
Read more: Do employees even know what benefits are available?
What are compensation and benefits?
Compensation and benefits are fundamental elements of the employment relationship. While compensation must include cash payments to employees in exchange for the work that they perform, benefits are indirect, non-cash compensation that employers can give their employees.
Though not legally required, benefits are an essential element as they not only can help with employee health and productivity, but also with recruitment — nearly two-thirds of employees and job-seekers surveyed by Glassdoor in 2018 listed benefits as a top factor they looked for in job ads —and retention — nearly eight in 10 employees said they are more likely to stay with their employer because of their benefit program, found the Willis Towers Watson 2018 Employer/Employee Satisfaction Survey.
Added-on voluntary benefits can offer customized support for employees, according to a benefits consultant.
Top employee benefits
Below, we highlight 13 benefits that employees look for in a compensation and benefits package.
Read more: The benefits of rethinking employee benefit plans
Insurance: Insurance plans are a common part of benefit packages. Employers fully pay or share in the cost of premiums for coverage that will provide for payment in the event of losses from accidents, disability, death, or dismemberment. It's one way that employers can demonstrate that they care about their employees while assuring employees that they will be looked after if something happens.
Bonuses: Employee bonuses based on both company performance and individual performance can be a great way to motivate employees to do their best. Bonuses can also be given to employees based on their service time, which will encourage retention.
Increase annual leave: Time off is an important way that employees can reduce stress and rejuvenate themselves. Employment standards legislation requires employers to provide a minimum amount of paid time off, but adding to it over time is an effective way to reward loyal employees for service. Some companies even have "mental health days" for the specific purpose of setting work aside for a day to recharge.
Pension plans: One of the top concerns of employees is how they are going to pay for their retirement. Many Canadians are having difficulty saving for retirement, so a good pension plan is attractive to many. A pension plan can help employees save for their golden years and the employer can make contributions as a way of further compensating them for their work and service. In the past, defined benefit pension plans were popular, but now defined contribution plans are more popular because they cost less for employers.
Work-life balance: Work-life balance is a priority for many employees, especially younger generations as they enter the workforce. Benefits that help with work-life balance, such as childcare facilities, paid sick leave, and flex hours can help employees feel like they can manage their life better and supported — another thing that can build loyalty and make an employer attractive to top talent.
Mobility: This refers to benefits that mitigate the cost of commuting, which for many is one of the most hated aspects of work. Including mobility considerations as a perk can really help employees. Things like subsidizing transit passes, mileage for driving, carpooling groups, or making arrangements to encourage cycling to work — such as a bicycle storage area and free bicycle repairs — are benefit ideas that are often outside the normal benefits package.
Healthcare benefits: This is a big one, as eight in 10 Canadians value health insurance above other insurance, found a survey by online insurance provider PolicyAdvisor.com. Benefit packages can cover expenses for things like medical care, dental care and vision care for employees and their families. Some packages have basic coverage, while others go farther and cover a wider variety of support, such as paramedical appointments, physiotherapy, and even fertility treatments.
Health and wellness: Employee health and wellness can be key to productivity while reducing absenteeism. Wellness programs can encourage a healthy lifestyle for employees and can potentially encourage team building. Benefits related to health and wellness include subsidized gym memberships, yoga classes, fitness classes, and health screenings.
Stock options: One way to get employees engaged and motivated to support the organization's success is to give them a slice of the pie. Offering them the chance to buy stocks in the company, perhaps with an employee discount that's lower than the market price can make employees more invested in the company and reward their loyalty and hard work.
Profit-sharing: Similar to stock options, profit-sharing gives employees an opportunity to benefit directly when the company does well. This type of benefit involves putting a portion of the company's pre-tax profits into a pool that is distributed to employees as a bonus. It's another way to motivate employees and recognize their contribution to the company's success.
Employee training: If an organization invests in developing the skills and knowledge of its employees, then those employees are likely to feel like the employer wants to keep them around as a part of the team. Outside talent will see that joining the company will provide opportunities for professional development and advancement. Employers benefit as well, as they will be able stay competitive and foster innovation.
Employers should ensure employees are properly informed of the benefits available to them, says a chief health officer.
Remote working: Flex work doesn't just mean flexible hours, but also flexible work locations. Technology has increased the ability of employees to work just about anywhere, and many workers appreciate not having to commute every day. Allowing employees to work remotely can be a show of trust and serve as recognition for good work and service. In addition, remote work has become an increasingly important factor for employees on whether to stay or look for opportunities elsewhere.
Paid parental leaves: Becoming a parent is one of the biggest events of an employee's life and it creates new demands and priorities for them. Employees can take parental and maternity leaves supplemented by employment insurance, but employers can choose to top up the benefits so employees receive their full pay while taking time off to care for the new addition to their family. It will reinforce to employees that their employer cares and recognizes the importance of this time in their lives while reducing financial stress.
Companies rated highly on their compensation and benefits had 56 per cent lower attrition, according to LinkedIn Talent Solution's 2020 Global Talent Trends study. A good benefits package can be the difference between being an employer of choice and falling behind in the talent race.