Better incentives, skills training and greater enforcement of CRB, EI can all make a difference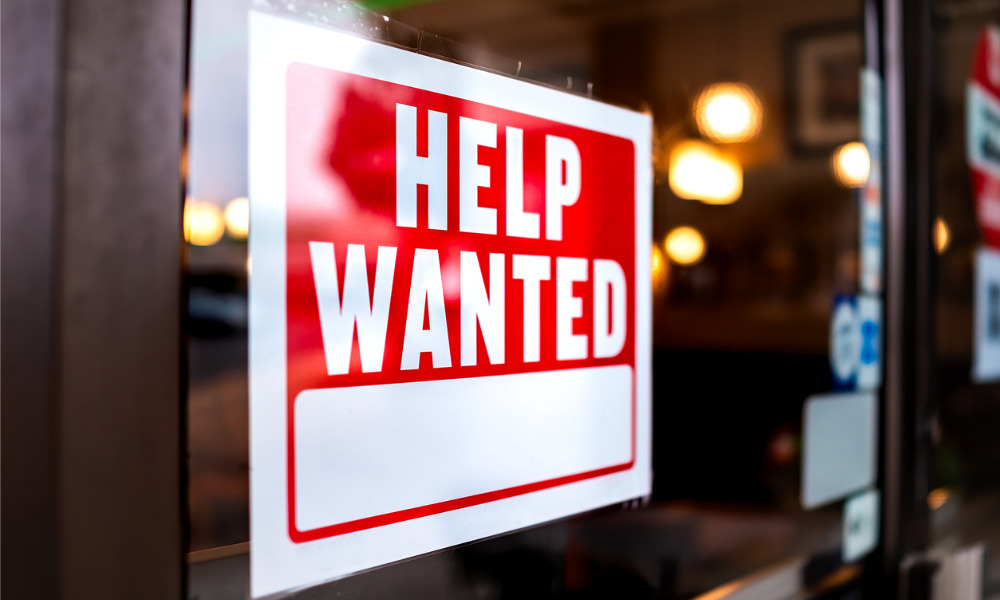 "The economy is hot, but unemployment remains high, and businesses are having trouble finding workers for open positions," says Express Employment Professionals CEO Bill Stoller. "It is important for Canada's economic recovery that unemployed Canadians return to the workforce so that businesses can operate at full capacity."
Express had an almost 60-per-cent increase in open positions in July of this year compared to July 2020. However, they aren't seeing the same increase in job seekers.
"With more jobs and higher pay due to market demand, the only thing we're not seeing more of is applicants," says Stoller.
There are several possible explanations, including lingering fears of COVID-19 and catching the virus while at work, government support payments and unemployment benefits, the need for child care and elder care, and skills mismatches, says Express.
Possible solutions
But there are several ways that the government and employers alike can help address the issue. For one, governments need to ensure unemployed Canadians are meeting all of the requirements of various pandemic-related supports. While both the Canada Recovery Benefit and enhancements to employment insurance (EI) benefits require that claimants actively seek employment while on claim, enforcement of the rule is a challenge, according to Express Employment Professionals.
And while programs such as the Canada Recovery Hiring Program can help, certain incentives from employers, such as bonuses and increased wages, can entice unemployed Canadians to take jobs as it gives them an extra "push", especially those who can find work but are hesitant to accept offers.
In addition, workers now in high demand are expecting higher wages, better benefits, and more flexibility, so employers may need to adjust their wage expectations to be competitive.
"Many employers are offering higher wages and better benefits, but it can become a vicious cycle as other companies will then offer more accordingly, making it too costly for some companies to compete," says Niven Lee, Express franchise owner in Delta, B.C. "However, companies who don't offer higher wages and better benefits will not only experience more difficulty attracting new staff, but they will also lose existing staff to other companies."
Recently, Chipotle announced it is pushing minimum wages to $15 per hour in Ontario and $16 per hour in B.C.
One of the most effective ways to address high unemployment combined with labour shortages is to help unemployed Canadians get new skills they need to either transition to new jobs in different industries or update their skills to get new jobs in the same industry they worked in previously.
"A large part of the cause of current labour shortages is both a skills mismatch and not enough employers willing to train," says Bruce Hein, Express franchise owner in Sarnia, Ont. "For example, there is a shortage of skilled tradespeople, but there are companies who miss out on good hires in certain fields because they do not want to take the time to train."
This will require partnerships among federal, provincial and municipal governments, employers, educators, nonprofits and other stakeholders, according to Express.
Several provinces – including P.E.I., Saskatchewan and Quebec – have boosted training programs for workers amid the pandemic.