'For some, a return to the office is seen as the ultimate goal to restore productivity and bonds'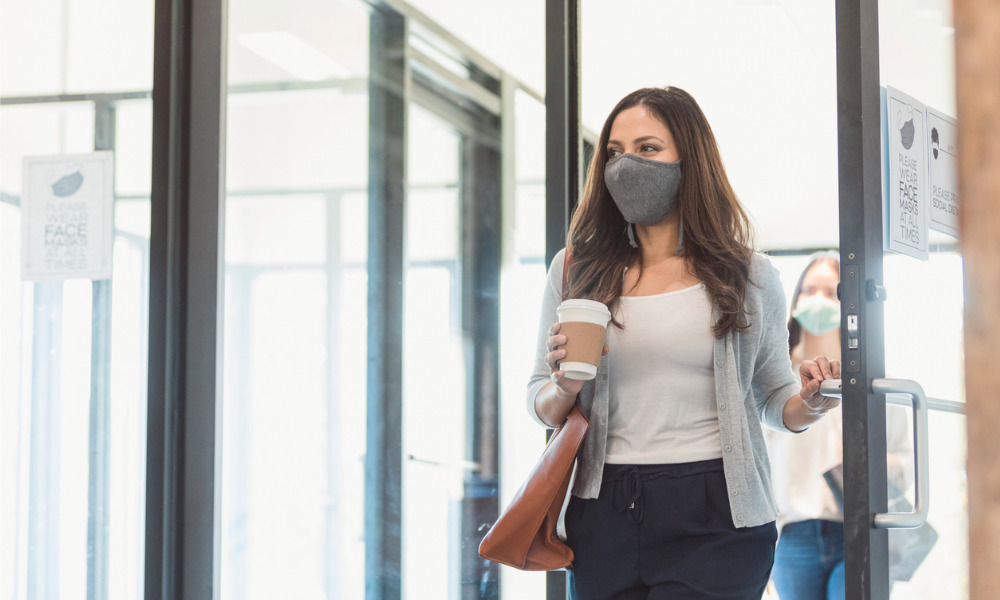 Many workers still don't know what their working arrangements will be in the foreseeable future and in the long term, according to a report from LinkedIn.
Specifically, 33 per cent of workers have not received guidance from their employers about plans to return the workforce to the physical office within the next six months. That compares to 57 per cent who have been informed that it will happen and 10 per cent who know that it won't.
Nearly four in 10 have also been told this will happen full-time (43 per cent) and part-time (42 per cent). Meanwhile, 16 per cent have been told both of these will not happen.
"Views around returning to the physical worksite – be it full-time, part-time or not at all – have been highly polarized in recent months amid fierce debate over the future of work," says Riva Gold, Canada editor at LinkedIn News. "For some, a return to the office is seen as an ultimate goal to restore workplace productivity and bonds… Others, meanwhile, find virtue in exploring remote and hybrid opportunities longer term, arguing it's better for employee wellbeing and inclusion, and can be just as productive."
Many employers, including Deloitte, Sun Life, JTI and iA Financial Group have announced plans to give their workers the flexibility to choose when to work in the office or at home.
Attraction, repulsion
So why do workers want to go back to the workplace? Many of them believe that being in the office offers opportunities for them to:
collaborate on work in-person (66 per cent)
socialize with others in-person (65 per cent)
take advantage of workplace perks (48 per cent)
advance in their career as quickly as possible (46 per cent)
do focused work (45 per cent)
These numbers are more or less the same among all ages. However, men are slightly more likely to say they are enthused about having meetings with others in the same room (48 per cent versus 40 per cent for women). And women are more excited about going to the office because they want to do focused work (22 per cent) compared with men (16 per cent).
Meanwhile, Canadians do not want to go back to the office because they do not like dressing up for work (28 per cent). Just over a third of respondents said they were drawn to the office to feel like work is "the way it used to be," but another 20 per cent did not like the idea of returning to the old normal, labelling it a discouraging factor, found LinkedIn's survey of more than 1,000 Canadians.
Here are some things employers should consider when creating a return-to-the-workplace plan, according to one expert.
In-office benefits
Bringing employees back to the workplace can be beneficial for employers and employees alike, according to Condeco, a provider of workspace management and resource scheduling software. It says that if employers get workers back in the office, employees can avoid the many potential distractions at home, focus on their work and get more done in their day.
Other benefits include:
Workers who are physically able to see and talk to each other will find it easier to streamline their communications and collectively innovate to develop new ideas.
Bringing them back to the office keeps them engaged and connected with their own team and with your wider workforce.
Office-based work helps teams stay functional, and aligned with the work of others.
Employers can not only safeguard employees' physical health but also improve their mental and emotional health by giving them the confidence that they can return to work safely.
Also, one in three (33 per cent) employees currently working from home say that they will quit their job if forced to return to the workplace full time, according to another study.