'Now, more than ever, fostering a culture of wellness and providing meaningful health and benefits programs is critical to supporting our people'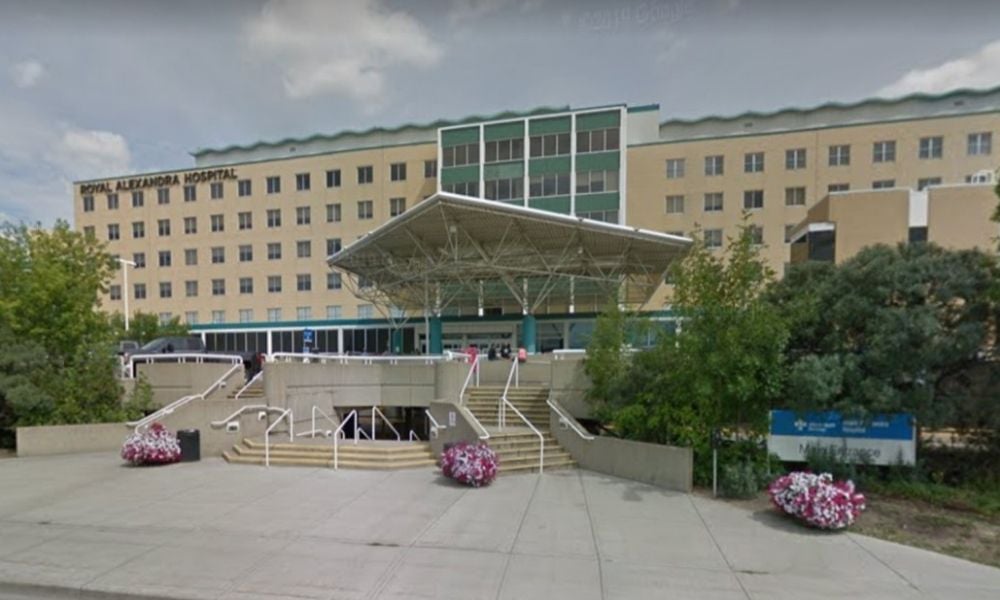 Capital Power, LaFarge Canada and the Royal Alex Hospital Foundation are among Alberta's top employers for 2021, according to MediaCorp, which runs the competition.
Employers are evaluated by the editors of Canada's Top 100 Employers using the same eight criteria as the national competition: physical workplace; work atmosphere and social; health, financial and family benefits; vacation and time off; employee communications; performance management; training and skills development; and community involvement. Employers are compared to other organizations in their field to determine which offers the most progressive and forward-thinking programs.
"Well-being has taken on new meaning this year," says Kristina Leung, senior editor of the Canada's Top 100 Employers project. "With the uncertainty of the past year, organizations have had to go the extra distance to ensure that folks are cared for and have the necessary supports for their physical, emotional and financial well-being."
Winners
Capital Power provides employees flexible work hours, 12 paid personal days per year and up to five paid sick days annually. As part of the organization's health benefits plan, it also offers $1,410 in flex credits, allowing employees to determine the appropriate levels of health and dental coverage, or alternatively, distribute funds to a personal spending account or to a savings plan. Employees also receive $500 as a base for their personal spending account, which can be used for well-being items such as child care, nutrition programs, transit passes or gym memberships.
"Our people drive our business forward – demonstrating innovation, compassion and leadership day in and day out. Being honoured as one of Alberta's Top Employers, as well as one of Canada's Top Employers for Young People, recognizes our efforts to foster an inclusive workplace that robustly supports the development and wellbeing of our people so they can achieve their best," says Jacquie Pylypiuk, SVP for people, culture and technology at Capital Power. "Now more than ever, fostering a culture of wellness and providing meaningful health and benefits programs is critical to supporting our people as we face the challenge of the COVID-19 pandemic together."
Lafarge Canada supports employee efforts to adopt healthy habits and organizes mindfulness sessions with external partners, chiropractor visits, seminars on protecting their health and resources on stress management. It also provides employees with subsidies for professional accreditation and job-related courses, leadership development and career planning services, as well as retirement planning assistance and the option for retiring employees to gradually reduce their work hours.
"I'm incredibly proud of the resiliency and determination that our team has shown in 2020," says Brad Kohl, LaFarge Western Canada CEO. "I know that we've faced unprecedented challenges, and I'm inspired by the efforts that our employees continue to make. It's a pleasure to be a part of this team, and I can't wait to see what we can accomplish in 2021."
The Royal Alexandra Hospital Foundation supports employees who are new mothers with maternity leave top-up payments, to 95 per cent of salary for up to 17 weeks. Its employees also receive funds of up to 6.25 per cent of their salary to allocate for coverage as needed (a minimum of $4,500 per year). The time-off policy includes three weeks of starting vacation, moving to four weeks after three years on the job, and up to five paid personal days annually.
"These policies, and others, represent the care and consideration we take to ensure our staff are safe and supported, able to bring their best selves to work every day and back home," says Sharlene Rutherford, president and CEO of the Royal Alexandra Hospital Foundation.
The full list of winners is available here.
CISCO, DHL Express, Dentons, SAP Canada, Jazz Aviation, Canada Life, Jobber and PEAK Financial Group are also among Canada's top employers for 2021, according to separate competitions.