'COVID-19 is in the driver's seat and every employer in Canada has been impacted'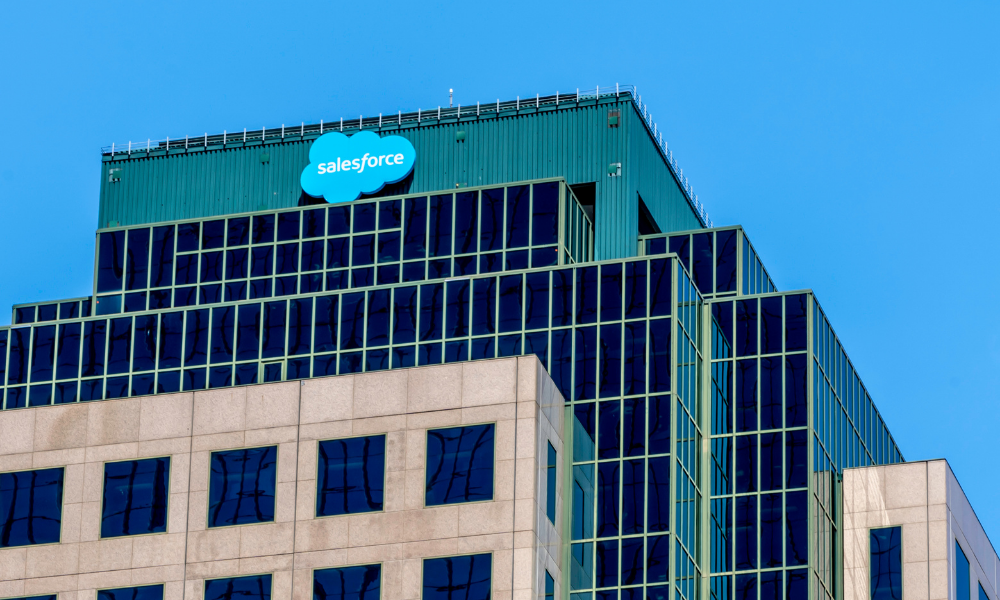 Sage, SAP Canada and Salesforce are among the 25 best places to work in Canada for 2021, according to Glassdoor's Employees' Choice Awards.
Winners were selected based on the input of employees who voluntarily provide anonymous feedback by completing a company review about their job, work environment and employer over the past year.
"COVID-19 is in the driver's seat and every employer in Canada has been impacted. This year's winning employers have proven, according to employees, that even during extraordinary times, they'll rise to the challenge to support their people," says Christian Sutherland-Wong, Glassdoor CEO.
"A mission-driven culture, transparent leadership and career opportunities are always hallmarks of Best Places to Work winners. This year, we also see exceptional employers who have prioritized the health, safety and well-being of their employees."
Winning cultures
Sage finished sixth for Canada and it's a "tremendous honour," says Nancy Tichbon, managing director of Sage Canada.
"In nearly a year of working remotely, having a strong and supportive culture that demonstrates we care through measured and consistent action, has been critical to our company's success," she says. "To be ranked in the top 10 workplaces in Canada by our employees, under the unique circumstances we are all in, is an amazing recognition and reinforces our commitment to nurturing a meaningful culture that values and appreciates all colleagues, always."
SAP Canada took the eighth spot.
"At the core of our business is culture, and if there is anything the past year has shown us, it's that our people are the heart of our business," says Andy Canham, president of SAP Canada. "We've always prided ourselves as being among the top work cultures in Canada, but it's particularly humbling to be recognized by our people, especially during a year that has been tough for all Canadians, both personally and professionally. This recognition only solidifies our commitment to continue building an inclusive and purposeful workplace which our employees can call home."
Coming in 10th for Canada, Salesforce was challenged to think of ways to not only prioritize employee health and well-being but also support its customers through the crisis, says Glassdoor.
"We've had to rethink everything — from our products to our policies to philanthropy. We've prioritized employee health and wellbeing, guided our customers through crisis, and donated more than $30 million to fight the virus and its effects on our communities," says Brent Hyder, president and chief people officer at Salesforce.
"In order to better understand the needs of our global workforce — many of whom faced extreme adversity in 2020 — we introduced new wellbeing surveys, which have helped us make data-driven decisions to better support our workforce in this new environment. The findings of these surveys have led to real change such as additional leave for parents, new time off opportunities, resources for employees to get their home offices set up and more.
Glassdoor's top employers list for Canada:
Google
Microsoft
TC Energy
Apple
Belairdirect
Sage
Lululemon
SAP
Manpower
Salesforce
Fairmont Hotels & Resorts
Keg Restaurants
Vancouver Coastal Health
Ericsson-Worldwide
RBC
Accenture
IKEA
Infosys
Aecon
TD
Intuit
Shell
Cactus Club Café
Sickkids
Sun Life
Jazz Aviation, Canada Life, Jobber and PEAK Financial Group are also among Canada's top employers for 2021, according to separate competitions.
Previously, other top employer lists have named Transat, Google, Irving Oil, Provincial Aerospace, Norton Rose Fulbright, SAP Canada, Novartis and Canada Revenue Agency as winners for 2020.