'This recognition is a testament to the culture they've built through hard work and dedication to our mission and to each other'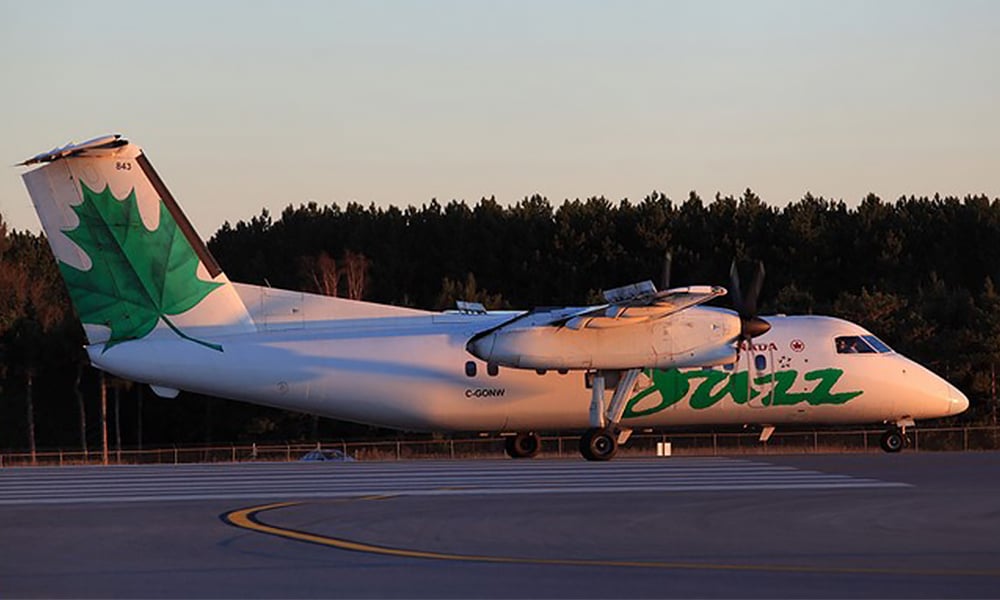 Jazz Aviation, Web.com Canada and Northwood are among the top employers in Atlantic Canada for 2021, according to MediaCorp., which runs the competition.
Employers are evaluated by the editors of Canada's Top 100 Employers using the same eight criteria as the national competition: physical workplace; work atmosphere and social; health, financial & family benefits; vacation and time off; employee communications; performance management; training and skills development; and community involvement. Employers are compared to other organizations in their field to determine which offers the most progressive and forward-thinking programs.
Winning ways
In the past year, Jazz Aviation organized a Bright Ideas campaign to encourage employees to share ideas on increasing productivity and improving customer service and operational efficiency. The company also recognizes exceptional performance through the Jazz Ensemble Plus program, rewarding employees for achieving operational and customer satisfaction goals.
"We are pleased to be recognized as an organization that provides exceptional employee support and development programs as well as forward-thinking workplace policies," says Randolph deGooyer, president, Jazz Aviation. "Making Jazz a great place for our employees to develop and succeed is something we're very proud of."
Web.com supports telecommuting working arrangements for employees and has been able to move all Canadian employees to work-from-home arrangements over the course of the past year. This arrangement is under ongoing review. The company also invests in ongoing employee development with tuition subsidies for job-related courses (up to $5,250 per year), subsidies for professional accreditation and in-house and online training initiatives.
"We're honored to be included amongst this prestigious list of Canada's top employers," says Sharon Rowlands, CEO and president, Web.com Group. "Web.com Group would not be the company we are today without our incredible employees around the world, including Canada, and this recognition is a testament to the culture they've built through hard work and dedication to our mission and to each other."
Meanwhile, Northwood Group offers a defined benefit pension plan and phased-in work options for those nearing retirement. Employees also receive a mental health practitioner benefit of $1,800 per year as part of the organization's health benefits plan.
Canada Life, Jobber and PEAK Financial Group are also among Canada's top employers for 2021, according to separate competitions.