'They are better prepared to move quickly in response to a rapid challenge like the pandemic'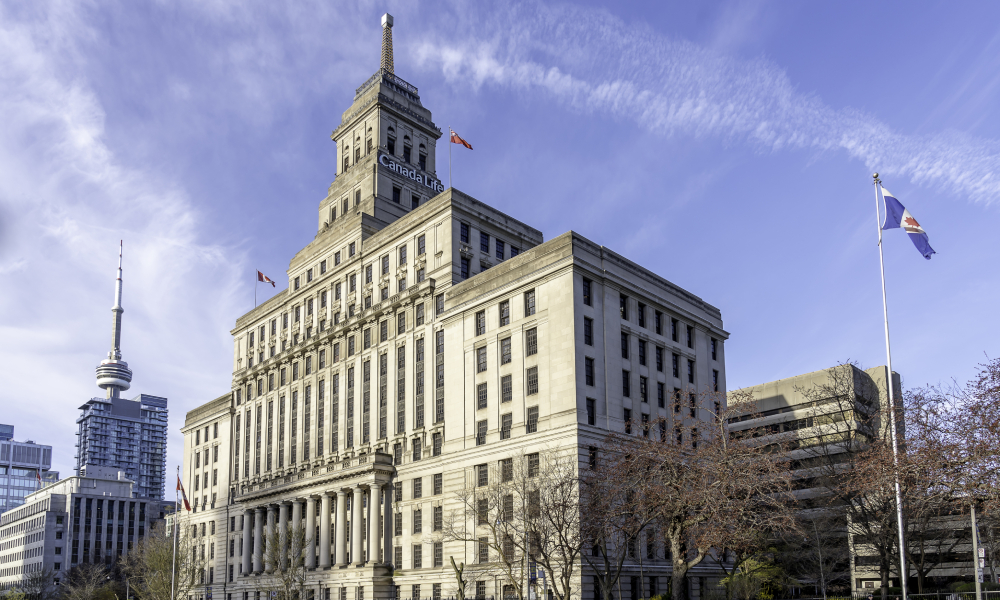 Canada Life, CIBC and GlaxoSmithKline (GSK) are among Canada's Top 100 Employers for 2021, according to MediaCorp, which runs the competition.
Employers were evaluated using eight criteria: physical workplace; work atmosphere and social; health, financial and family benefits; vacation and time off; employee communications; performance management; training and skills development; and community involvement.
"The very best employers have always been innovators," says Richard Yerema, managing editor of the Canada's Top 100 Employers project at Mediacorp. "They are better prepared to move quickly in response to a rapid challenge like the pandemic. You can see the positive benefit these employers have gained from their earlier experience of continually revisiting workplace strategies and programs."
Winning programs
As response to the pandemic, Canada Life transitioned about 98 per cent of its employees to work from home, provided an additional $100 to help cover the costs of home office set-up and enabled employees to use their wellness account to claim items, such as office furniture or expenses related to elder care or child care. The company also enabled employees to receive their full year of benefit maximums for an interim six-month period.
"We strive to uphold an environment where employees feel safe, supported and equipped to achieve their full potential," says Cathy Weaver, senior vice-president of human resources for Canada at Canada Life. "Over the past several months, we've worked hard to be flexible and make their well-being a priority as we navigated through the COVID-19 pandemic."
CIBC introduced several new programs starting in March to support employees through the ongoing pandemic response, including: a $50 per-day subsidy for essential employees coming to work; top-up payments for front-line part-time employees; an additional 10 paid personal days in anticipation of new challenges such as school closures; parking and other allowances for employees coming to work; an interest-free "purpose" loan that was increased to $10,000 during the pandemic; new communications initiatives to keep employees up to date; and virtual mindfulness sessions.
"We are honoured to be recognized in a year that presented so many unique challenges to our work environment. We moved quickly to implement measures to keep our team members safe and ensure they've had the help and resources they need during this time," says Sandy Sharman, senior executive vice-president for people, culture and brand at CIBC.
GSK worked hard to move 1,500 employees to work from home and provided additional volunteer days to encourage staff to support pandemic relief efforts. The company also gave out: subsidies for up to 80 hours of child care; an increase to 15 personal days from five for absences related to the pandemic; an option to bring office equipment home (monitors, chairs, etc.) from the office or order new equipment for their home offices; a one-time bonus of up to $2,000 for essential on-site employees; and online fitness classes hosted by the health and wellness team every day.
"To be recognized this year, when the pandemic completely upended the traditional workplace and the ways in which we all work, makes this even more special," says Nicole Stuart, human resources country head at GSK Canada. "In the face of COVID-19, our employees stepped up and management provided them the supports and flexibility they needed to succeed."
The full list of winners for 2021 is available here.
Previously, other top employer competitions named Transat, Biogen, Baxter, Travel Alberta, Google, Samsung, Statistics Canada, Irving Oil, Provincial Aerospace, Norton Rose Fulbright, Mohawk College, SAP Canada, Novartis and Canada Revenue Agency as winners for 2020.