'Whether it's job-specific training, soft skills development, or general interest courses, building capacity enables organizations to be more adaptive and innovative'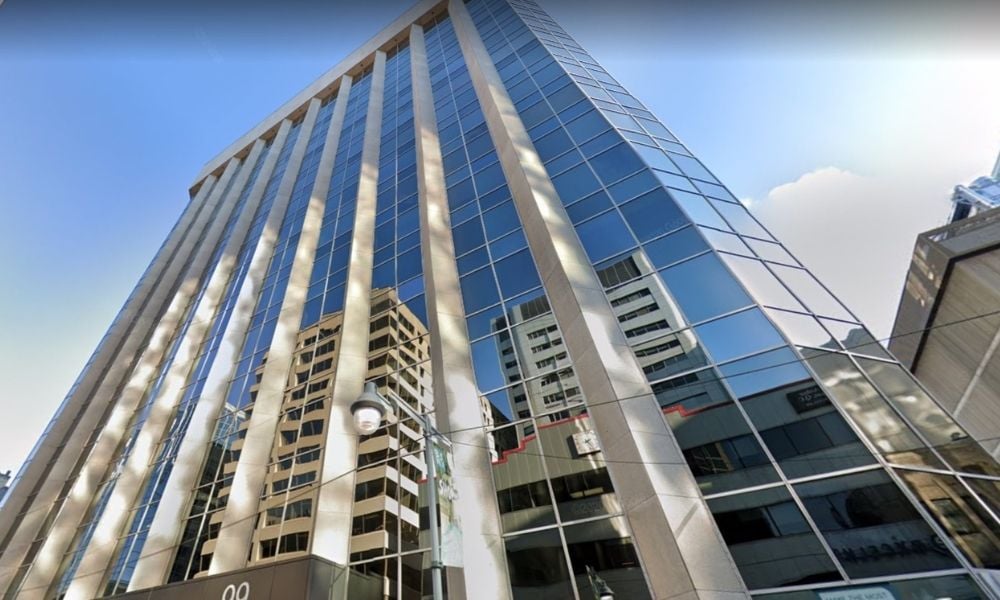 Dentons Canada, Ecclesiastical Insurance Office and Jazz Aviation are among Canada's Top Employers for Young People this year.
"During the pandemic, many winners focused on expanding learning and development opportunities for students and young people," says Stephanie Leung, assistant Editor at Mediacorp, which runs the competition.
"Whether it's job-specific training, soft skills development, or general interest courses, building capacity enables organizations to be more adaptive and innovative – something that will pay dividends long after the pandemic has ended."
Each employer was evaluated in terms of the programs they have to attract and retain younger workers. These include: benefits such as tuition assistance and the availability of co-op or work-study programs; mentorship and training programs, including benefits such as bonuses paid when employees complete certain courses or professional designations; and career management programs.
Winners
Law firm Dentons Canada's Indigenous internship program ― in partnership with Polygon Homes ― exposes Indigenous undergraduate business students to non-traditional areas of business and to the business community in Vancouver. The company also provides second-year students with an opportunity to participate in a secondment at one of the firm's clients' offices or a government or quasi-governmental agency. Summer students can also participate in a shadowing program with clients or Dentons alumni currently working as in-house counsel.
"We are proud to shape careers that provide purpose, encourage curiosity and incorporate continuous professional development," says Jillian Frank, chief talent and practice officer at Dentons Canada. "Our talented young lawyers, law students and business graduates are helping us transform the way we work and deliver service excellence to clients and are key members of our teams."
Ecclesiastical manages a two-year Business Associate Program for recent university and college grads interested in commercial specialty insurance. The program features rotational assignments in multiple business areas, sponsorship to the Chartered Insurance Professional Program, mentorship from senior management and a placement with a non-profit or charitable organization. The company also manages a similar program for risk control that also provides on-the-job training, mentorship and sponsorship of the GIE, CRM and CET designations for university and college graduates. Upon graduation from the three-year rotational program, participants are employed as a risk control specialist.
In this difficult and challenging pandemic time, the recognition is especially welcome and meaningful, says David Huebel, Ecclesiastical's president.
"Above all, it is a testament to Ecclesiastical's unfailing commitment to help younger employees build satisfying and successful careers in the commercial insurance industry. Our leaders across the country foster collaborative, supportive and respectful work environments where young people learn from their more experienced colleagues."
The Jazz Aviation Pathways Program provides aviation students with industry-leading education through collaborative training and curriculum development, as well as the potential for top-performing graduates to transition to first officer positions at the company. The program recognizes top-performing students for their contributions to safety, leadership and professionalism with scholarships of up to $3,000. The company also offers scholarships to students enrolled in maintenance programs at local community colleges and provides mentoring to apprentice AMEs.
"[This award] solidifies our commitment to provide young individuals with a meaningful and enjoyable place to start and grow their careers," says Randolph deGooyer, president of Jazz. "While the pandemic has impacted many of our younger employees this past year, we look forward to welcoming them back as the airline industry recovers."
The full list of winners for the Canada's Top Employers for Young People for 2021 competition is available here.
SAP Canada, Jazz Aviation, Canada Life, Jobber and PEAK Financial Group are also among Canada's top employers for 2021, according to separate competitions.