New deal includes provisions around hybrid work, paid leave for Indigenous employees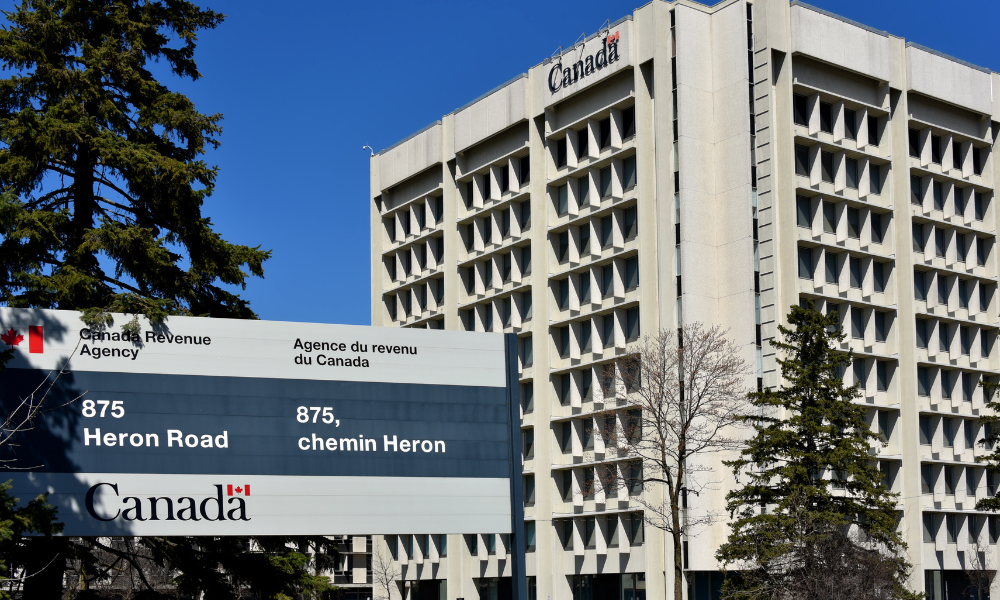 The Public Service Alliance of Canada (PSAC) and the Union of Taxation Employees (UTE) have reached a tentative agreement with the Canada Revenue Agency for more than 35,000 federal public service workers.
The agreement puts an immediate end to the nationwide general strike for all PSAC members that began on April 19.
It's a fair contract, says Chris Aylward, PSAC national president, "that keeps up with the cost of living, increased protections around remote work, and creates safer, more inclusive workplaces."
Together with Treasury Board members, over 100,000 PSAC members joined more than 250 picket lines across the country throughout the strike. PSAC members working for CRA will return to work May 4.
Just days ago, PSAC reached tentative agreements with the Treasury Board for groups representing more than 120,000 federal public service workers.
The new collective agreement – in effect from October 2021 to October 2025 – includes wage increases of 11.5 per cent over four years, retroactive to 2021, that will cover periods until 2025. The third year also includes an allowance of 0.5 per cent. Employees would also see a one-time payment of $2,500.
| Year of agreement | 2021 | 2022 | 2023 | 2024 | Total |
| --- | --- | --- | --- | --- | --- |
| Wage increase | 1.5% | 4.75% | 3.5% | 2.25% | 12% |
| Total compounded wage increase | 1.5% | 6.4% | 10.1% | 12.6% | 12.6% |
Flex work protections
PSAC members will now be "better protected from arbitrary decisions about remote work," said the union, with managers required to assess remote work requests individually, not by group, and provide written responses.
That means employee rights around remote work arrangements will be protected through a grievance process, said PSAC, and grievances that are not settled prior to the final step of the grievance process can be referred to a new joint union-management panel for review in each department.
The CRA "continues to be committed to a modern, hybrid workplace that provides employees, where applicable, with the flexibility to continue to work up to three days from home a week," said the government.
"Both parties agreed to undertake a review of the Directive on virtual work arrangements, and to create a panel to advise the Commissioner and Deputy Commissioner regarding employee concerns."
In an effort to improve work-life balance the PSAC-UTE bargaining team also negotiated new language that allows workers to request the ability to start work as early as 6 a.m., and that such requests cannot be unreasonably denied.
"This gives workers the option to shape their workday to match their personal and family responsibilities," said the union.
Provisions around paid leave
This agreement also improved provisions around leave with pay for family-related responsibilities, and includes measures to further support employment equity, diversity, and inclusion, such as a new benefit for Indigenous employees who will now have access to paid leave to participate in traditional practices.
"With the new addition of paid leave for Indigenous employees to engage in traditional Indigenous practices, including hunting, fishing and harvesting, the government will be better able to attract and retain more Indigenous workers and recognize their lived experiences," said PSAC.