31,000 new jobs reported for month, with unemployment at 6.7 per cent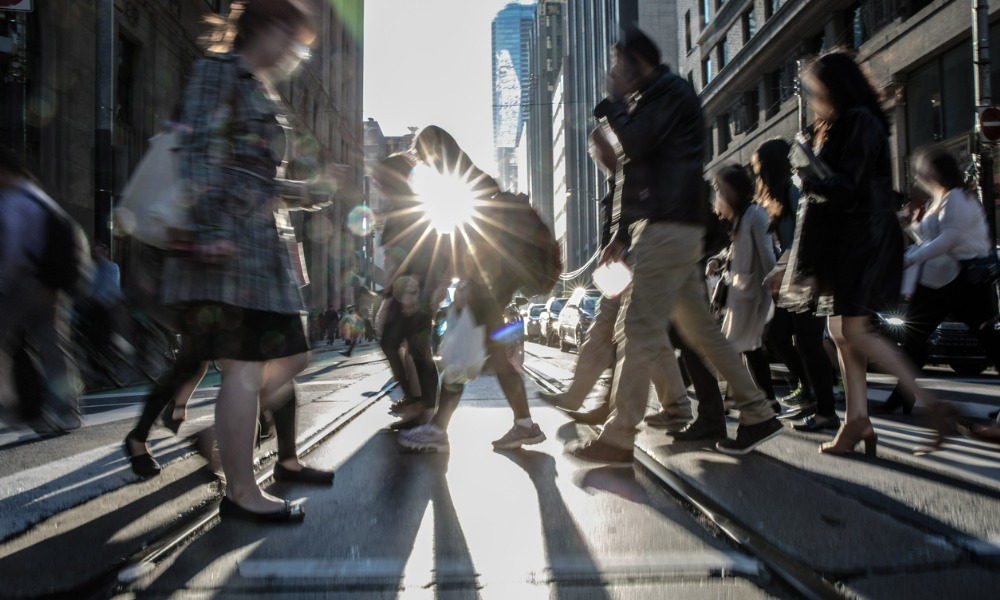 After returning to its pre-pandemic level in September, employment held steady in October with 31,000 new jobs, a rise of 0.2 per cent.
This follows a rise of 157,000 (or 0.8 per cent) in September, and gains in August and July, when employment rose by 90,000 and 94,000, respectively.
The unemployment rate fell 0.2 percentage points to 6.7 per cent in October, a 20-month low and within one percentage points of the rate (5.7 per cent) in February 2020, says Statistics Canada.
"The labour market recovery shifted down a gear in October. Employment growth eased to a pace we are more accustomed to seeing in normal times," says Brendon Bernard, senior economist at Indeed.
"While a cool-down was inevitable, the good news is that it comes after solid progress throughout the third quarter. The share of the population with a job isn't quite back to its pre-pandemic level, but isn't too far off either. Some of the details underneath the headline in October were also positive, with growth in total hours worked staying strong."
Gains by gender, sector
Among people of core working age (25 to 54 years), employment rose by 53,000 (0.4 per cent) in October, with all the gains in full-time work. Full-time employment increased for both core-aged men (36,000 or 0.6 per cent) and women (30,000 or 0.6 per cent).
These gains resulted in full-time employment among core-aged men returning to its pre-pandemic level for the first time, while full-time work for core-aged women was 98,000 (one per cent) higher than in February 2020, says the government.
After rising from June to September, employment was almost unchanged in the services-producing sector in October. Gains in retail trade (72,000), "other" services (21,000), and information, culture and recreation (15,000) were offset by losses in accommodation and food services (down 27,000), business, building and other support services (down 23,000) and professional, scientific and technical services (down 22,000).
Seasonal job postings have climbed back higher than 2019 levels, according to a report from online job board Indeed.
Provincial variation
Employment rose in Ontario and New Brunswick in October, while there were declines in Saskatchewan and Manitoba and little change in all other provinces.
Employment in Ontario rose for the fifth consecutive month (37,000 or 0.5 per cent), bringing total gains since May 2021 to 353,000 (4.9 per cent).
Employment in New Brunswick rose by 3,000 (0.3 per cent) in October, the second consecutive monthly increase.
Following two consecutive monthly gains, employment in Saskatchewan decreased by 6,500 (down 1.1 per cent).
There were 3,100 (down 0.5 per cent) fewer employed Manitobans, following an increase the previous month.
In British Columbia, an increase in full-time employment offset a decline in part-time work, leaving overall employment little changed for the fourth consecutive month.
After posting an increase in September, employment in Quebec was virtually unchanged and the unemployment rate was 5.6 per cent.
Work from home still popular
Among workers aged 15 to 69 who worked at least half their usual hours, the proportion who worked from home was little changed at 23.8 per cent in October, says Statistics Canada.
Even with an easing of many public health restrictions across the country, the number of Canadians who worked from home in October (4.2 million) was only slightly below the level recorded in October 2020 (4.3 million).
Montreal is hoping to entice workers back downtown with a new ad campaign.