Increases in Alberta, Atlantic provinces; losses in Quebec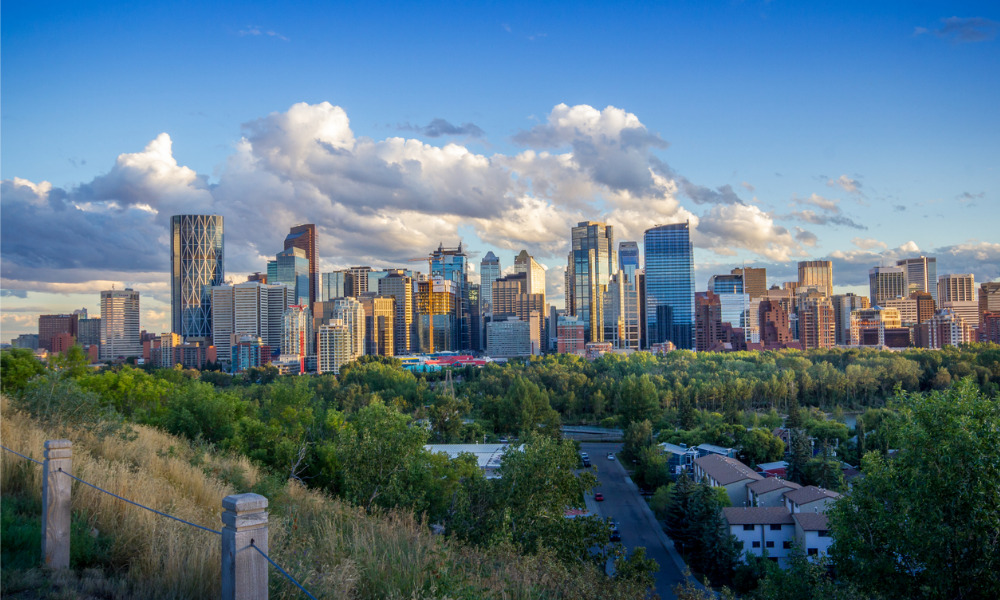 After two consecutive months of growth in March and February, the unemployment rate edged down a further 0.1 percentage points to 5.2 per cent in April.
The employment rate — the proportion of the population that is employed — was unchanged at 61.9 per cent, says Statistics Canada.
The adjusted unemployment rate — which includes people who wanted a job but did not look for one — was 7.2 per cent in April, below the pre-pandemic level of 7.4 per cent.
Employment among women aged 25 to 54 grew by 43,000 (0.7 per cent) in April, with all gains in part-time work. This was offset by a decline in employment among core-aged men (down 36,000 or 0.5 per cent) in April, primarily in part-time work (-25,000 or 6.5 per cent).
Already struggling to find talent amid the "great resignation", employers have another issue to worry about: a record number of people nearing retirement.
Differences by sector
The number of people working in professional, scientific and technical services increased by 15,000 (0.9 per cent) in April. Since April 2021, employment growth in this industry (121,000 or 7.3 per cent) has outpaced total employment growth (965,000 or 5.2 per cent).
After rebounding from February losses in March, employment rose a further 17,000 (1.5 per cent) in public administration in April, notably in Quebec (6,700 or 2.5 per cent).
"The two industries to add the most jobs in April - professional and technical services, as well as public administration - were the same areas that had already grown fastest from pre-pandemic levels heading into the month," says Brendon Bernard, senior economist at Indeed.
Following two months of increases, the number of people working in retail trade fell by 22,000 (down 0.9 per cent) in April on a seasonally adjusted basis, says Statistics Canada.
Following four consecutive months of gains, the number of people working in construction decreased by 21,000 (down 1.3 per cent) in April, on a seasonally adjusted basis.
"The durability employment shift across industries suggests that businesses will have to up their offers to attract workers back to lower-paying areas of the service sector. Employers might have started taking this to heart, as hourly pay in accommodation and food services picked up in April after several months of slow growth," says Bernard.
The federal government has announced new measures that will open the country's door to foreign workers.
Differences by region
In Alberta, employment climbed by 16,000 (0.7 per cent) in April, the first notable increase since December 2021. Employment gains were largely in wholesale and retail trade. The unemployment rate fell 0.6 percentage points to 5.9 per cent.
However, Calgary (7.2 per cent) and Edmonton (6.9 per cent) were among the census metropolitan areas (CMAs) with the highest unemployment rates (three-month moving averages), says the Labour Force Survey.
After increasing in February and March, employment declined by 27,000 (down 0.6 per cent) in Quebec in April, entirely in full-time work and driven by declines in construction and educational services. The unemployment rate was little changed (3.9 per cent) and remained at a record low.
The number of people working in New Brunswick increased by 6,700 (1.8 per cent) in April, surpassing its pre-COVID February 2020 level for the first time. The unemployment rate in the province fell by 0.7 percentage points to 9.1 per cent, says Statistics Canada.
Nova Scotia (5,900 or 1.2 per cent) and Newfoundland and Labrador (2,500 or 1.1 per cent) also saw employment gains in April. Both provinces also recorded unemployment rate declines (down 2.1 percentage points to 10.8 per cent in Newfoundland and Labrador; (down 0.5 percentage points to 6.0 per cent in Nova Scotia).
In April, both employment and the unemployment rate (5.4 per cent) were little changed in Ontario, along with the other provinces.