Province touts higher wages, shorter commutes and lifestyle advantages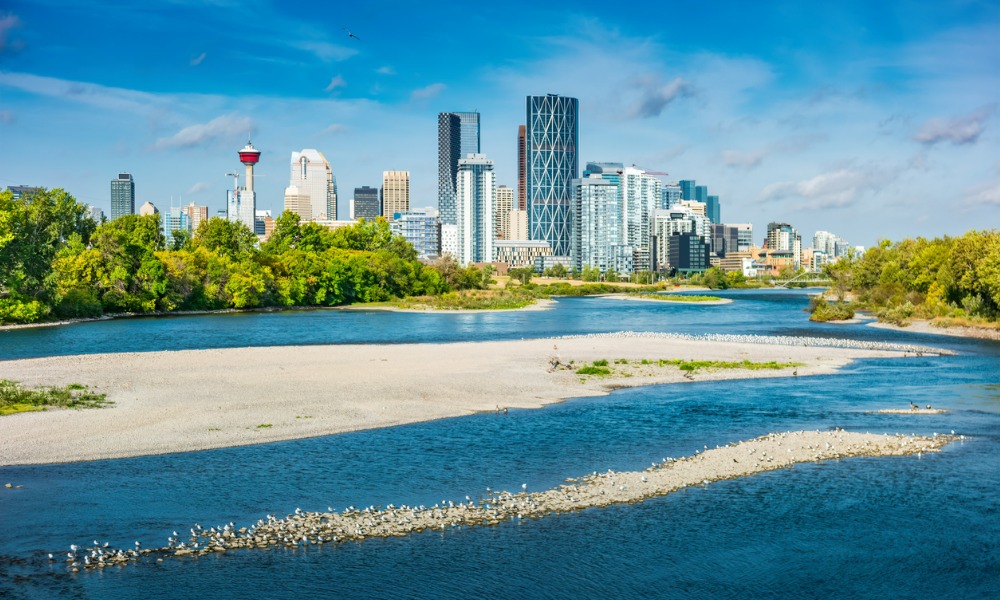 Alberta is looking to entice workers to move to the province, similar to a campaign launched by Quebec.
In August, the western province launched a program in the Greater Toronto Area and Vancouver with digital, social media and radio ads.
The government launched the program with the goal of addressing labour shortages in the province. There are more than 100,000 job openings there, and 78 per cent of employers report that labour shortages are restricting their ability to meet demand.
Now, the province has launched the second phase of its "Alberta is Calling" ad campaign in Toronto and Vancouver. The $2.6 million-campaign is highlighting the many lifestyle and career advantages Alberta offers – including higher wages, shorter commutes and job opportunities.
It includes a newspaper wrap and billboards in Vancouver, and a month-long takeover of the Bloor and Yonge TTC station in downtown Toronto.
"We are very happy with the response we have received from the launch of the first phase of the Alberta is Calling campaign," says Premier Jason Kenney. "The incredible interest in the campaign website, as well as engagement across our social media channels, shows that this campaign is landing with Canadians. They are clearly seeing the benefits of life in Alberta, and they want to find out more."
Read more: Alberta modernizes skilled trades framework
Alberta's appeal
The government touted various facts to promote its appeal to workers, such as average weekly earnings in June 2022 being the highest in the country, ahead of $1,186 in Ontario and $1,160 in British Columbia.
Also, Alberta families earned a median after-tax income of $104,000 in 2020, which is more than $7,000 higher than families in Ontario and nearly $10,000 higher than families in B.C., according to Statistics Canada's 2020 Canadian Income Survey released in March 2022.
Also, workers in Edmonton and Calgary spend less time commuting. In the 2016 census, workers in Edmonton's and Calgary's census metropolitan areas spent, on average, 25.9 minutes and 26.5 minutes commuting to work (one way), respectively. This compares to 34 minutes in that of Toronto and the 29.7 minutes in that of Vancouver.
Alberta has seen the highest employment growth in the country in 2022. Between December 2021 and August 2022, employment in Alberta increased by 61,700 compared with an increase of 28,600 in Ontario and 17,300 in B.C. despite both having larger populations.
Read more: Alberta at Work focuses on in-demand skills
Mixed reactions
The ad campaign received varied comments from stakeholders on LinkedIn:
"I'm curious about this and I wish you are considering us as overseas talents dreaming to be part of your beautiful world," said Lahcen Saadaoui, director of operations at Radisson Hotel Group in UAE.
"I would love to use my skills, education and experience in Alberta. Unfortunately, the [permanent residency] PR process is slow and securing employment outside of Canada is very difficult. I wait patiently for PR," said Manjit Lall, general manager at Hemlock Housing in the U.K.
Read more: Ontario calls on Ottawa to improve immigration rules to address labour shortage
"Perhaps Alberta firms might consider raising salaries to competitive levels," said Jenny Considine, visiting senior research fellow at King Abdullah Petroleum Studies and Research Center (KAPSARC) in Saudi Arabia.