Unemployment falls to 6 per cent as part- and full-time work see gains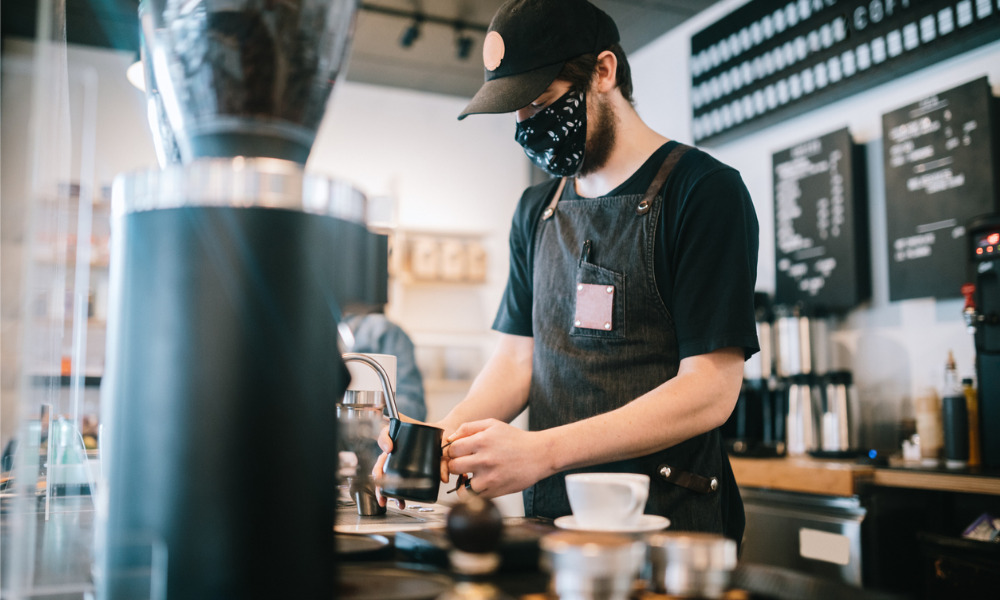 Employment climbed by 154,000 (0.8 per cent) in November and was 186,000 (one per cent) higher than its pre-COVID February 2020 level.
That compares to a gain of 31,000 in October.
The unemployment rate fell to six per cent, within 0.3 percentage points of what it was in February 2020, according to Statistics Canada.
Both full-time (80,000 or 0.5 per cent) and part-time (74,000 or 2.1 per cent) work increased.
"It's remarkable for the Canadian labour market to be posting the types of gains we saw in November at this stage of the recovery," says Brendon Bernard, senior economist at job board Indeed.
"After cooling down to more normal levels in October, job growth kicked back into high gear. The progress means that, incredibly, the working age employment rate — that is the share of Canadians ages 15 to 64 with a job — surged to an all-time high. It was also heartening to see a notable dip in long-term unemployment."
The number of private sector employees rose 107,000 or 0.9 per cent, but there was little change in public sector employment and self-employment.
Total hours worked increased 0.7 per cent and returned to the pre-pandemic February 2020 level for the first time, according to Statistics Canada.
Hours rose across most industries, led by manufacturing, wholesale and retail trade, as well as construction. Despite gains in November, hours in the goods-producing sector were still below their pre-pandemic level (down 3.6 per cent). All of the growth compared with February 2020 was in the services-producing sector (1.3 per cent) and professional scientific and technical services (12.5 per cent).
Canada also saw a rise of 157,000 (or 0.8 per cent) in September, and gains in August and July, when employment rose by 90,000 and 94,000, respectively.
Highlights to employment numbers
More than eight in 10 (80.7 per cent) core-aged women aged 25 to 54 were employed in November, the highest employment rate recorded since comparable data became available in 1976, and one percentage points higher than in February 2020.
Employment among core-aged women grew 66,000 (1.1 per cent) in November, primarily in full-time work (47,000 or 0.9 per cent)
Among core-aged men, employment rose by 48,000 (0.7 per cent), with all gains in full-time work.
Among workers aged 15 to 69 who worked at least half their usual hours, the proportion working from home held steady at 23.5 per cent in November, the third consecutive month of little change.
The number of Canadians working from home was unchanged from October at 4.2 million, but declined by about 400,000 compared with November 2020.
Employment increased in six provinces in November: Ontario (68,000 or 0.9 per cent), Quebec (46,000 or 1.1 per cent), Alberta (15,000 or 0.7 per cent), Newfoundland and Labrador (9,100 or 4.1 per cent) Nova Scotia ((+3,700 or 0.8 per cent) and Prince Edward Island (2,900 or 3.6 per cent). There was little change in British Columbia, Manitoba, Saskatchewan and New Brunswick.
There is no immediate end in sight when it comes to employers' hiring challenges, according to a survey by Express Employment Professionals that found more than four in five (84 per cent of) Canadian companies expect to have this difficulty over the next year.