Loblaw, Metro, Save-On-Foods to provide bonuses instead as economy reopens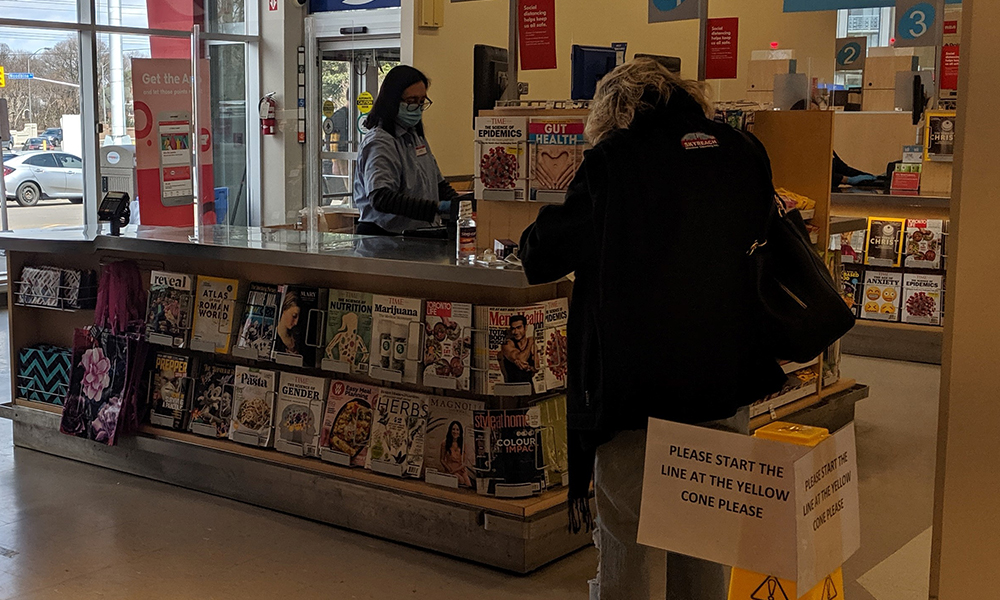 Unions are speaking out against employers that have decided to end "pandemic pay" given to workers at the front lines.
Unifor is unhappy with Loblaw's decision to end the practice for workers at its retail outlets across Canada.
"The pandemic is not over. The danger has not passed. These workers are no less at risk and are no less essential today than they were yesterday. There is no justification for ending pandemic pay now, or ever," says Unifor national president Jerry Dias.
"Retail workers have always been essential, and they have always deserved much better. The fact is the pandemic did not make these workers essential and did not create the inequities in retail, it simply exposed them."
But in a note to customers, Galen Weston said it's "the right time" to end the temporary pay premium introduced at the beginning of the pandemic.
"Things have now stabilized in our supermarkets and drug stores. After extending the premium multiple times, we are confident our colleagues are operating safely and effectively in a new normal."
Save-on-Foods bonus
The United Food and Commercial Workers (UFCW) also pushed Save-on-Foods to extend its pandemic pay after the Western Canada grocery chain announced it was ending the practice.
Citing the "critical work" done by workers on the front lines, the union says they had helped to flatten the curve of the pandemic and protect the public – and the crisis is far from over.
"They have taken on additional risks and responsibilities as they interact with the public while many other workers have been asked to stay home," says the union. "They will continue to experience an increased risk as they go to work during phase two of the pandemic response. Their work and the risks haven't changed, so why has their pay?"
UFCW encouraged people to send a letter to Save-on-Foods asking the company to extend the pandemic premium, and announced on June 11 that the company would be giving out $200 bonuses to workers in July.
The grocery chain Metro also confirmed that it would end the wage bonus on June 13, but would provide a final bonus of $200 for full-time staff and $100 bonus for part-time staff, according to the National Post.
Previously, unions had praised Ontario for topups given out to frontline workers amid the pandemic. But they were unhappy earlier in May when the LCBO didn't pay hazard pay to its workers.