Executive peer groups contribute greatly to leadership development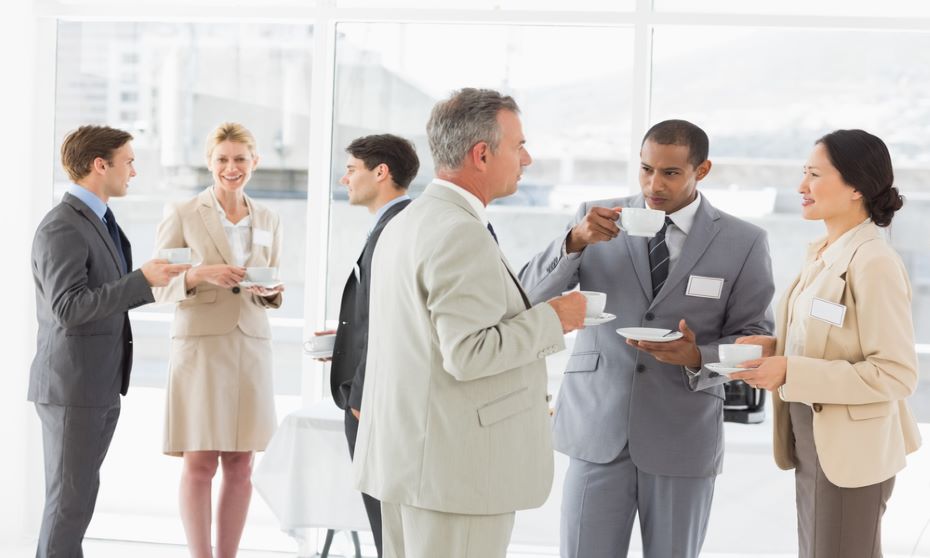 As corporate professionals, we all have a lot ahead of us each day. The focus required to address daily work pressures and deadlines can make us insular in our thoughts and activities. But as important as it is to be committed to our jobs and roles as leaders, it is just as important to look at those jobs and roles from the outside in. It helps us to continue to grow and learn.
I had been a member of a couple of networking groups before joining SCNetwork. When I initially joined, I wasn't sure how being part of an HR peer group could help me learn from other participants; instead, I thought the thought leadership would come from the speakers.
When I joined SCNetwork's CHRO Peer Forum more than 15 years ago, I was most interested in the topics that were proposed in our peer group meetings.
Back then, we were in the early days of discussion about the future of work (FoW), different generations in the workplace, and the war for talent. These issues were in their nascent stages, and we, as HR leaders with different industry expertise, were learning how we would be impacted by these trends in the future, and how we should be embedding these ideas into our strategic planning. I wasn't seeking an HR network from our peer group sessions, as much as I expected that thought leadership would come from the speakers we were inviting.
One particular session comes to mind. We'd invited Ivey Business School professor Mary Crossan to one of our forum meetings. Crossan exposed us to a whole different level of thinking around the importance of character in business. These were the days right after the Enron scandal. In business, we were seeing how people's character could be contributing to the demise of mega organizations.
Based on the work of Christopher Peterson and Martin Seligman, Crossan's research was deeply embedded in the development of leadership character. She raised my consciousness around leadership competencies. She got me thinking about new tools to assess leadership capability and character. Crossan's research marries a theoretical framework on leadership character with mainstream management research. Her findings broadened my understanding of character judgments and decision-making to support organizational efficacy.
At the Mackay CEO Forum, where I was a member and facilitator for five years, I also learned from real-life examples of forum members, and how they applied that thought leadership to their everyday work.
There's no denying that HR peer sessions and forums have stimulated and advanced my thinking as a leader. I soon began to realize that it's not the speakers that I learned from, it's the forum participants who shared their experiences ― both successes and failures ― which sped up my learning.
When I think back to my experiences at these two different peer forums, the isolation of my leadership role was often offset by the community and camaraderie I received from my colleagues and fellow members in the peer groups. The payoffs were immeasurable when I attended sessions regularly and shared things that I couldn't talk about in the workplace. We discussed tough industry and workplace issues, while being able to share valuable and rare opportunities, and network with peers who'd faced similar challenges.
At times, it was about needing answers right away, but sometimes it was just about celebrating our successes, something we would never do in our business environment. For example, the reduction of 20 per cent of your workforce is not a feat that would be celebrated within our organizations. But in HR we all know that's a Herculean task. If done well, you leave people in relationships where they're willing to reengage with you at a future point in time, if your business results turn out differently.
I don't think CEOs understand the magnanimity of the undertaking for an HR leader and their team to reduce 20 per cent of a workforce. But your HR peers in a closed and exclusive peer group session will empathize and adequately celebrate the achievement. On the other side of that coin, if you're a novice in workforce reduction, members of peer forums who have "been there and done that" can help navigate the situation and identify measures of success. The handholding can be priceless.
Other times, members of peer groups can help identify and avoid blind spots, even though you've done your due diligence to the issue at hand. This becomes especially valuable given the confidential nature of peer forums. In both the forums that I've been in, what's said in the groups stayed in the groups, to ensure that members do not inadvertently spill the beans on something that can be professionally scrutinized in your business organization.
Peer groups are also effective on the more personal side. Some of the issues you might bring to the table in a peer session could be about your aging parents and how to navigate a precarious health-care system, or the mental health of a colleague at work and how to deal with it appropriately and sensitively — a topic that you might not broach with colleagues. Or it could simply be a matter of brainstorming about what to do during a Raptors parade — to let people work from home, or to bring the party into the office on big TV screens.
Peer forums are an invaluable way for the CHROs of the future to groom themselves for what looks to be increasingly becoming a challenging workplace.
As a current member of the SCNetwork CHRO Peer Forum, I have been able to develop my leadership from a four-pronged approach:
strategy skills that have equipped me to anticipate and respond to business opportunities and challenges quickly and prudently
technological literacy, which has prepared me for multiple digital transformations
communication skills, where I've been able to enhance my ability to present talent strategy to boards, while staying true to organizational goals and values
change stewardship through which I have adapted to market and talent pool fluctuations.
Jack Welch, CEO of General Electric, was famously quoted as saying, "Before you become a leader, success is all about growing yourself. After you become a leader, success is about growing others."
I would add that executive peer groups are a critical step throughout this process.
Suanne Nielsen is president of the Strategic Capability Network (SCN) in Toronto.