Self-awareness and truly knowing yourself is a critical first step in the leadership journey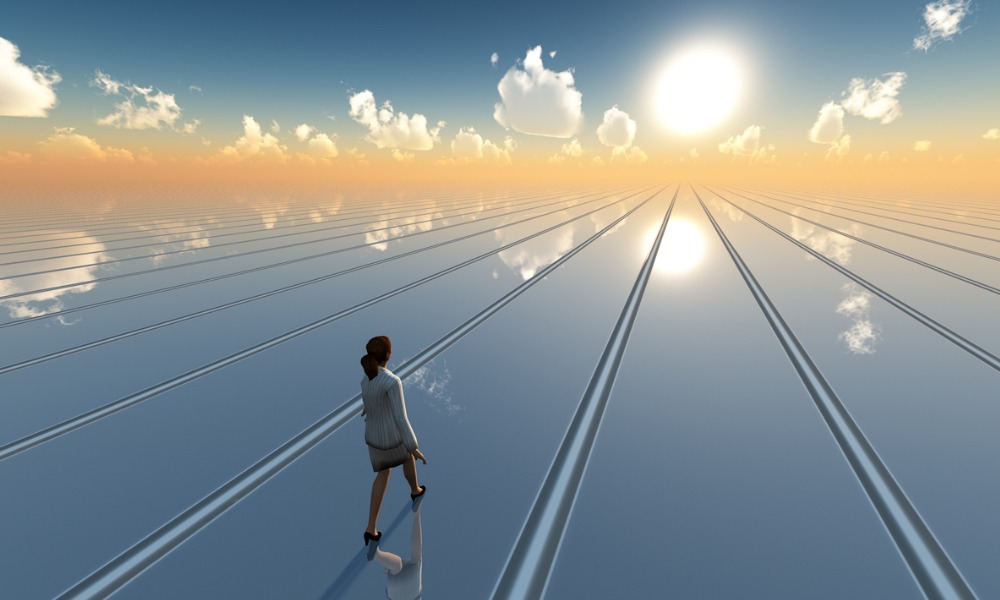 By Lara Root
I left Rogers in April 2019 to pursue my goal of achieving a CHRO or chief people officer role. I am sharing my journey in the hopes that it might assist others in a similar situation.
I had worked for over 20 years in large organizations in increasingly senior HR roles. At work, like many, my days were normally very busy and structured. The days immediately following my departure were a strange mixture of exhilarating, slightly ominous, and completely unstructured. I quickly realized that I work best (even when I'm not working) in a more disciplined, structured environment — I need to have a plan.
I spent April and May letting my network know I had left Rogers and what I was looking for in my next role. I also met with several search firms to ensure that I was on the radar screen for roles they were hiring for. I spent many days meeting with search professionals, HR and business colleagues and CEOs. I asked lots of questions, listened to leadership stories and journeys, exposed myself to different companies and cultures and was able to share my leadership journey, as I was looking for my next exciting role as a chief people officer.
Some of my best days were spent meeting with, coaching and mentoring people in my network, or who were referred to me. I promised myself that I would meet with anyone who wanted to meet with me. When I was working, I could never fulfill that promise to myself — this was a real treat.
I was able to experience firsthand what it feels like from the other side of the hiring table —something I hadn't done in decades. I learned a lot about myself — what I did well and not so well and what I needed in my next role to be successful. A healthy dose of humility, a lot of patience, and surrounding myself with a village of advocates and supporters was imperative to my success.
The process and journey gave me clarity about the kind of organization I wanted to work at, the kind of CEO I wanted to work for and the type of impact I wanted to make. I developed a list of key criteria for my next role, which helped inform my subsequent meetings and decisions:
industry-agnostic
a company in growth or transformation
a CEO who understood the power of people, culture and engagement as differentiators in driving business results
a CEO I admired who regarded me as a trusted advisor and coach
a seat at the executive leadership team table influencing business decisions
the ability to build a best-in-class HR team
a company with values that are aligned to mine and that I was proud to work for.
One of the highlights of the summer of 2019 was being introduced to Jon Hantho, CEO of CBI Health Group. Jon and I spent hours getting to know each other and I got to know a world-class CEO. I learned about a company that helps people get back to being healthy in some of the most vulnerable times of their lives. After 40 years of great performance, Jon's vision was that it was time to take CBI to the next level of performance. And he needed a chief people officer to help him execute his transformative growth plan. The role met with all my key criteria and I started in October.
Working for CBI is the dream job I didn't realize I was looking for. As the company's new chief people officer (a title that didn't even exist when I joined the workforce in 1994), my goal is to make CBI the best place to work in health care in the country.
I have spent the last 90 days on a "listening tour," travelling across Canada, meeting our employees and clients, spending days on the road and in our clients homes with our nurses and personal support and care workers, and in our clinics and offices.
What strikes me is that working in health care is a calling for our employees, helping people get better and get back to being the best they can be. The care we have for our clients is the same care we have for each other and this is truly inspiring. I feel privileged to work at CBI and be in a position to assist my talented colleagues to be the best employees and leaders they can be, to deliver the best care for our clients and to be the best place to work in health care in Canada.
Lara Root is chief people officer at CBI Health Group in Toronto.