All of declines in part-time, full-time work among private sector employers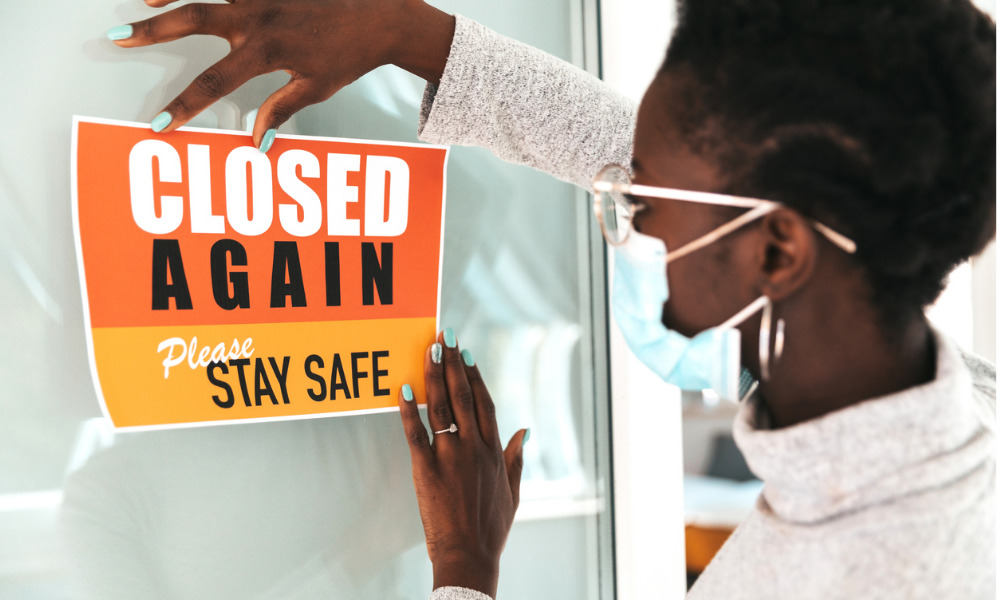 After gains for several months, Canadian employment fell by 200,000 (one per cent) in January, spread across both part-time (down 117,000 or 3.3 per cent) and full-time (down 83,000 or 0.5 per cent) work.
All of the decline was among private sector employees, says Statistics Canada, which also cited the spread of the Omicron variant of COVID-19, leading many jurisdictions to implement stricter public health measures such as capacity limits or closures.
Large losses were seen in accommodation and food services; and information, culture and recreation industries.
"Rising COVID-19 cases didn't only dent the job numbers but also impacted work in other ways: total hours worked fell at over twice the rate of employment decline. This partly reflected the pandemic directly, with the number of workers absent due to illness and disability jumping above typical January levels," says Brendon Bernard, senior economist at Indeed.
"The setback to Canada's employment recovery doesn't come as a surprise. The focus now is on the path forward. With rules around indoor dining relaxing in some provinces, some of the jobs lost are likely to return quickly. A decent share of January's net employment decline showed up in a jump in temporary unemployment, indicating that at least some affected workers expect to return to their previous positions."
Provincial variation
Employment dropped by 146,000 (down 1.9 per cent) in Ontario in January, says Ottawa. Among all other provinces, Prince Edward Island posted the largest proportional decrease (down 3.5 per cent or 2,900), followed by Newfoundland and Labrador (down 1.7 per cent or 3,900), Quebec (down 1.4 per cent or 63,000) and New Brunswick (down 0.9 per cent or 3,100).
In contrast, the number of people working in Saskatchewan (0.7 per cent or 3,900) increased. There was little change in Alberta, British Columbia, Nova Scotia and Manitoba.
In December, employment climbed by 55,000, according to the federal government, following gains of 154,000 in November and 31,000 in October.
Highlights for January:
The number of employed people who worked less than half their usual hours rose by 620,000 (66.1 per cent) in January, the largest increase since March 2020.
As during previous waves of the pandemic, youth aged 15 to 24 were most affected by employment losses as they are more likely to work in industries directly affected by COVID-19 public health measures.
The unemployment rate increased 0.5 percentage points to 6.5 per cent, the first increase since April 2021.
The number of people who were employed but worked less than half their usual hours went up by 620,000 (66.1 per cent), the largest increase since March 2020.
10 per cent of employees were absent from their job due to illness or disability, roughly one-third higher than the average observed in the month of January from 2017 to 2019. Prior to January 2022, the highest level of absences due to illness or disability was 8.1 per cent in March 2020, at the onset of the COVID-19 pandemic (not seasonally adjusted).
Lowe's Canada recently announced it is launching a hiring campaign to fill more than 5,000 positions in its Lowe's, RONA, and Réno-Dépôt corporate store network.