'A commitment to learning and development has remained an important part of our pandemic response'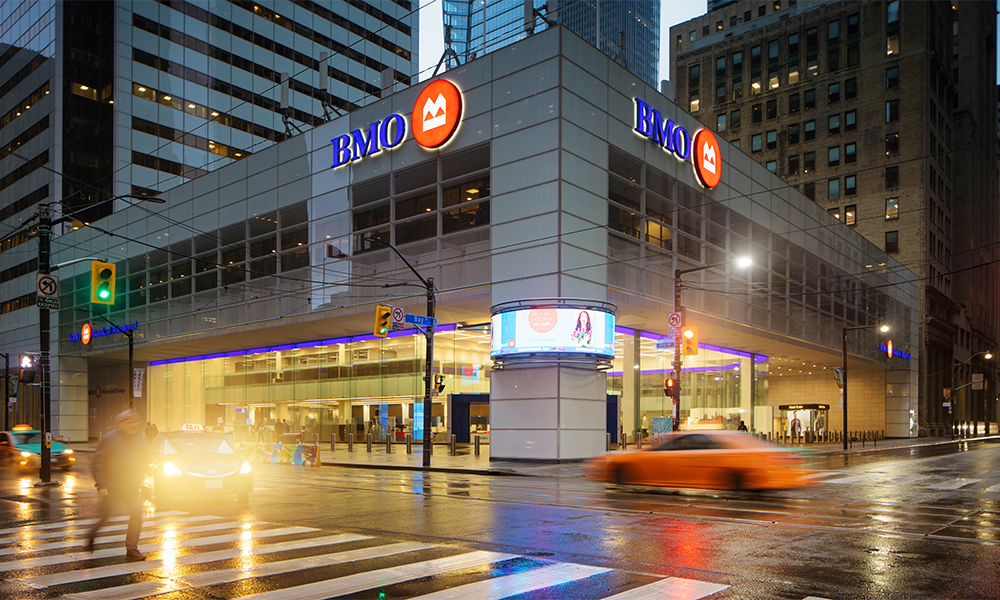 BMO Financial Group has been honoured with a 2020 BEST Award from the Association for Talent Development (ATD) — the only Canadian company ranked among the globally recognized organizations this year.
"BMO's commitment to learning and development has remained an important part of our pandemic response, especially as we evolve, adapt and thrive in our new hybrid working environments," says Karen Collins, chief talent officer at Bank of Montreal.
"Additionally, our investments in digital platforms over the past few years have made learning more mobile, accessible and personalized, while our digital learning channels are helping us stay connected, share information quickly, and build new skills for today and the future."
66 winners
The ATD awards honoured 66 organizations from Australia, Canada, India, Kenya, Macao, Oman, Saudi Arabia, Switzerland, Taiwan, Turkey, the United Arab Emirates, the United Kingdom, and the United States.
"These 66 organizations are driving impact and solving business challenges through talent development practices, and they are doing it in innovative ways," says Tony Bingham, ATD president and CEO. "Senior leaders in these organizations understand the critical strategic role learning has, and they are committed to investing in the growth and development of their people."
ATD received entries from more than 185 organizations which submitted quantitative and qualitative information to ATD about their talent development practices and programs. Applications were assessed in a blind review by members of the BEST Awards advisory committee comprising a group of experts in the field. The full list of winners can be found here.
Multi-year strategy
BMO's multi-year learning strategy is focused on fostering a culture of continual learning, to support employees in developing the skills they need for both today and tomorrow, says Gina Jeneroux, chief learning officer at BMO Financial Group.
"By being bold on building talent and future-focused skills, BMO is delivering on its commitment to level the playing field through learning and ensure we're able to anticipate and meet the evolving needs of our customers."
BMO's resources and programs to enable talent development include: the BMO Institute for Learning, a state-of-the-art learning facility in Toronto offering a range of educational options from formal classroom programs and online courses, to digital resources and on-the-job development activities; BMO U, a mobile learning platform that creates customized experiences with access to thousands of formal and informal learning resources, insights, experts, and learning communities; and BMO Forward, a program that helps employees build technical skills they will need for a digital future, including artificial intelligence, robotics, data science, cybersecurity, and digital acumen. The program also includes "human skills" — such as empathy, resilience, judgment, and cultural intelligence — to forge stronger connections among individuals, teams, and customers.
Other top employer competitions have also named ATB Financial, 7shifts, Travel Alberta, Google, Samsung, Statistics Canada, Irving Oil, Provincial Aerospace, Norton Rose Fulbright, Mohawk College, SAP Canada, Novartis and Canada Revenue Agency for 2020.