Martha Stewart's comeback a reminder that people shouldn't be 're-sentenced'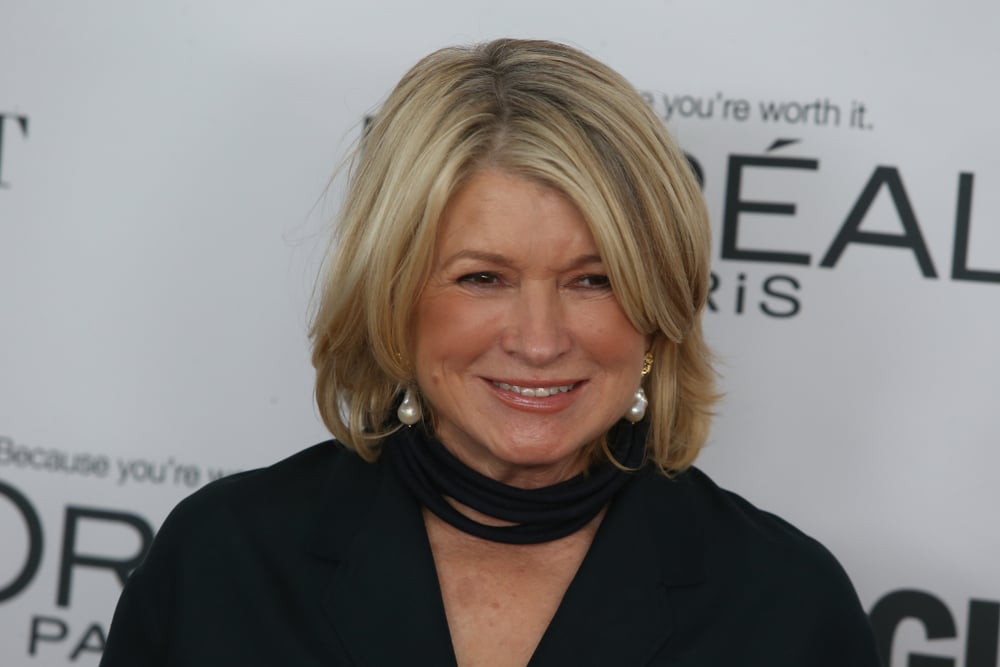 By Sarah Dobson
At 77, Martha Stewart is not slowing down. As founder of the multi-billion-dollar company Martha Stewart Living Omnimedia, she's full of passion and commitment in talking about her empire.
And she's still very popular. Even before she walked onto the main stage at the opening of the 2019 conference from SHRM (the Society for Human Resource Management) on Sunday, there was a buzz through the audience of 22,000, and plenty of applause when she arrived.
Of course, many people also remember the scandal 15 years ago when Stewart went to jail for five months. Originally accused of insider trading, she had been found guilty of obstructing justice and lying to investigators.
At the SHRM event, Stewart was still combative about the issue — in a joking manner. When SHRM CEO Johnny Taylor asked Stewart what she's learned from those "opportunities," she corrected him.
"Do not call them opportunities, call them life-changing total disasters. There's no such thing as making lemonade out of lemons… (because) there were no lemons at Alderson," she said referring to the federal prison.
"It could have been life-threatening, a disaster like that, and yet I was brought up to not be threatened by things like that. Because I wasn't dead, I wasn't sick, I wasn't — I'm not supposed to say it but — I wasn't guilty. And I was strong and I was curious. And I learned a lot in five months."
While in the federal institution, Stewart taught a lot of people through business classes, and on stage, she spoke about the importance of getting people back to work, "no matter if those people were incarcerated, or if they were sick or they're too old or they gave up their job because they were having kids or raising kids… those are all the people that interest me. And I think they should have a real chance."
"Making the best of such a horrible event in one's life, it's hard. You must have inner strength and you must have the ability to move forward, not backward, and… come out on top. If you're good, you'll always be good," she said.
Of course, Stewart's situation is somewhat unique compared to the thousands of people seeking work after a criminal conviction. But Taylor referenced SHRM's "Getting Talent Back to Work" initiative, in partnership with Koch, which is looking to end outdated, non-inclusive hiring practices:
"Nearly 700,000 people are released from prison each year and are locked out of the job market. Those who have served their time should not be 're-sentenced' by employers, especially when businesses are experiencing a human capital crisis."
As a result, the HR organization is encouraging HR professionals to "take the pledge" online and consider all qualified candidates, including those with a criminal background, by giving them a second chance.
While taking a pledge sounds like a nice idea, will it really make a difference? Maybe, because SHRM and Koch are also providing a toolkit to help business and HR leaders "confidently" evaluate applicants with criminal records by providing research, evidence-based best practices and industry guidance to reduce legal liability. The guide includes information on compliance, background checks, risk analysis and screening guidance.
Of course, the challenge of offenders being considered worthy job candidates is prevalent in Canada and many other countries. But having this kind of tool could definitely help push HR to be more inclusive in its hiring practices — and hopefully get past the stigma of criminal convictions. Martha Stewart certainly proved it's more than possible.