Does Starbucks' free subscription to a mental health app make sense?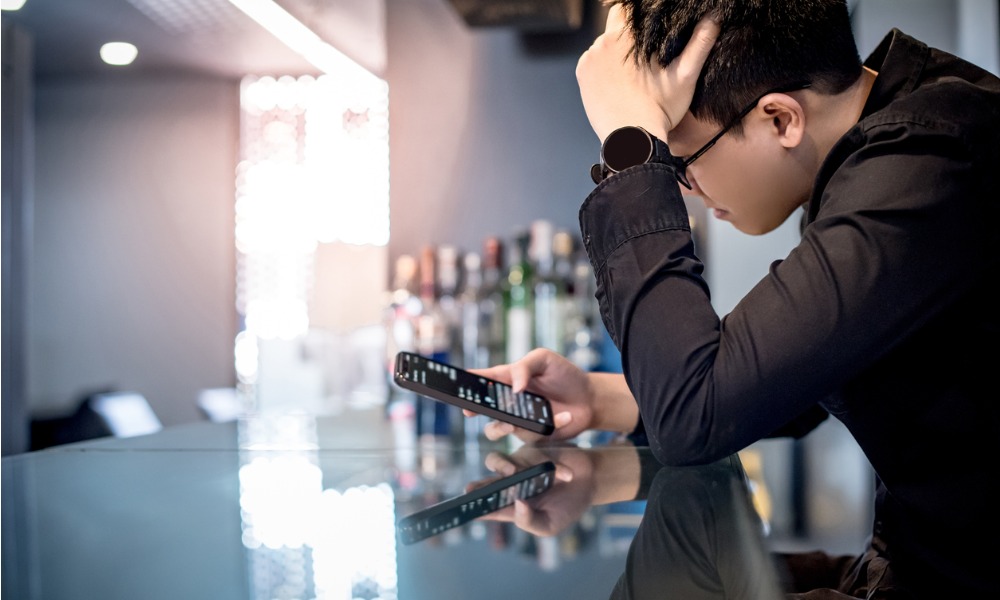 Now that we know what a big issue mental health has become at work, employers are increasingly testing the waters to see what might help when it comes to issues such as depression, anxiety or burnout.
The share of Canadian organizations providing mental health coverage to employees in the past five years has climbed substantially, from 40 per cent in 2014 to 79 per cent in 2019, according to the International Federation of Employee Benefit Plans (IFEBP).
Stress levels could be a factor — workers say it's the top issue impacting productivity at work (72 per cent), followed by poor work-life balance (33 per cent) and financial concerns (29 per cent).
As a solution, employers are offering: mental health assessments, offered by 33 per cent of respondents compared to 21 per cent in 2014; on-site meditation or mindfulness (23 per cent compared to four per cent); and mental health first aid or crisis training (17 per cent compared to six per cent), found the survey of 619 respondents.
The most common wellness benefits directed at mental/behavioural health are EAPs (90 per cent), mental health coverage (86 per cent) and substance abuse treatment coverage (67 per cent), followed by mental health educational sessions (35 per cent) and mental health assessments (33 per cent).
Starbucks tries meditation
That all sounds well and good, but Starbucks has decided to try another offering: a mental health app.
The coffee company announced earlier in January it would be providing Canadian employees with a free subscription to the meditation app Headspace. The tool offers guided meditations, informative videos, articles and animations on topics such as sleep, focus and anxiety to help users "live a happier, healthier life, more restful life."
Starbucks says there are "countless reasons" why supporting mental health is important, but one of the biggest is because the company is a leading youth employer, where the average age is 24.
"This is significant because that's the same age by which 75 per cent of mental health problems present themselves," says Starbucks.
Assessing mental health apps
The app costs about $90 per year so that's not too much of an expense per employee for Starbucks. And presumably on the employee engagement/attraction/retention front, this is a win. Staff have to be pleased by the free app, even if the annual fee is nominal.
But is it effective? Will it make a difference? For myself, I have a number of apps on the phone, some that I've stuck with and found useful, others I've deleted after a few months because they were just cluttering my phone.
Of course, Headspace is not the only mental health app on the market, and there are many different kinds dealing with everything from mood-screening apps to remote connections to real-life therapists.
But overall, this kind of approach has potential. Take for example a review of various mental health apps by volunteers at the Anxiety and Depression Association of America. In looking at Headspace, they said the app "does a terrific job of[:] describing basic concepts with a creative, animated interface[;] presenting meditation in a user-friendly way with clear instructions; creating an online forum; supplying podcasts; normalizing mind-wandering; and illustrating main points with videos.
And in 2018, a study by Harvard professor Pooja Chandrashekar found "Mobile apps have significant potential to deliver high-efficacy mental health interventions… Technology is well-poised to transform how mental health treatment is delivered and accessed, but this transformation requires the combined mobilization of science, regulation, and design."
On that last note, a 2019 study published in Nature Digital Medicine found that many mental health apps do not provide evidence or peer-reviewed studies to back up their products.
And that's definitely a concern. If an employer is providing employees with a free app meant to boost their mental health, it will want to be careful that it's not promising the moon — and that employees with serious mental illness are getting the proper help they need.