Workers earning minimum wage or lower will be paid for time off, with no cost to employers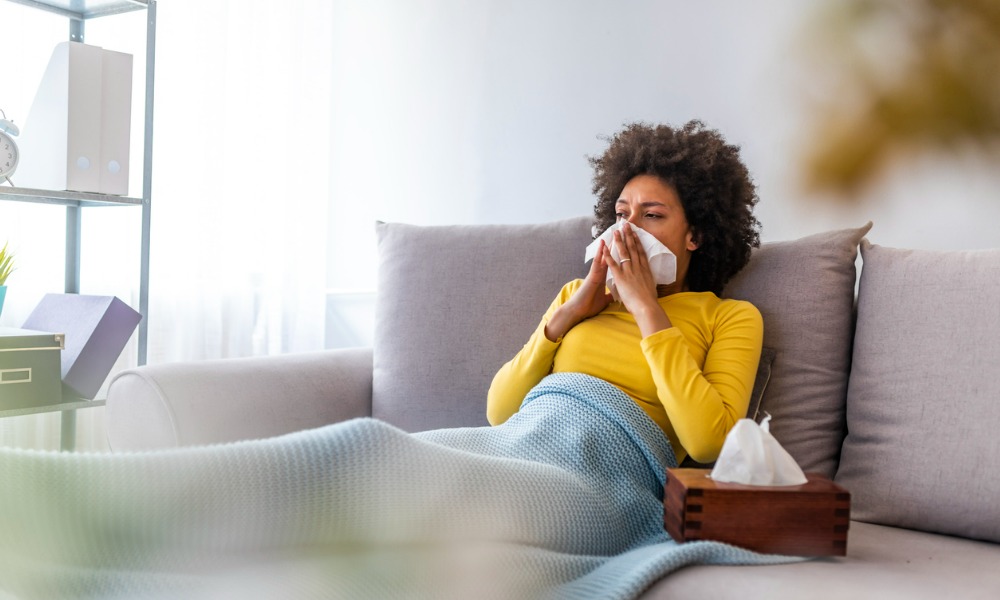 Yukon has launched a new Paid Sick Leave Rebate Program to provide sick employers time to rest without costing their employer.
Employees and self-employed workers making less than or equal to $33.94 hourly and who do not have access to 40 hours of paid sick leave through their employer will benefit from the program.
When an employee takes time off because they are sick, they will continue to be paid by their employer as if they had been at work.
"The COVID-19 pandemic emphasized how important it is for people to have access to paid sick leave," Ranj Pillai, premier of the Yukon and minister of economic development. "Our government is proud to become the first jurisdiction in Canada to provide government-funded paid sick leave. We are confident that this will help balance the needs of employers and workers while contributing to public health and economic resilience."
The new program will cover sick leave taken between April 1, 2023 and March 31, 2025.
The program replaces the recently-expired paid sick leave program which the Yukon government launched in response to COVID-19. Unlike the previous program, this new rebate covers any illness or injury that is not covered by another Act and is not restricted to those missing work due to COVID-19.
Ontario, Nova Scotia, Saskatchewan, British Columbia and Manitoba are among the provinces that have also announced leave programs related to COVID-19.
Meanwhile, in December 2022, the much-anticipated 10 days of paid sick leave for private sector workers in Canada's federally regulated sector became a reality.
Employer filing
Under Yukon's rebate program, employers will be responsible for filing rebate applications.
Companies must submit documents like a copy of their business license or society registration, a copy of the employee's most recent pay stub, and an affirmation from the employer that the employee was unable to work due to illness and that the employer is using the program in good faith.
The Yukon Department of Economic Development will be responsible for administering the program.
Previously, one union leader said that all workers need paid sick leave, not just a "privileged few". Meanwhile, in 2021, the Institute of Research on Public Policy (IRPP) proposed a regime that would provide 15 days of leave — which workers could take in part-day or part-week increments — to cover both sickness and caregiving needs.
'Fantastic' news
Several stakeholders expressed positive reactions to the new Yukon paid sick leave rebate program.
"What a fantastic beginning to the day on the #StartupCanadaTour in Whitehorse! Premier of Yukon Ranj Pillai has just unveiled a new program for paid sick leave, which will not burden small business owners. This is a significant step towards ensuring a healthier and more equitable workplace for all," says Michelle Brown, business support coordinator at the Indigenous Tourism Association of Canada (ITAC), via LinkedIn.
Canadian Federation of Independent Business Yukon, via Twitter, says: "CFIB is pleased to see @yukongov introduce a new government-funded Paid Sick Leave Rebate program. This approach to mandated sick leave will ensure employees can take the time they need to recover without adding to the cost pressures employers are currently facing."
Teresa Ward of Teslin, Yukon, who started her small business in 2016, also welcomed the news.
"It would be really nice to be able to figure out how to apply for that. I guess it's through the government," she says in a CBC report. "Sure, having a sick day is great because we do get sick."