'Inclusion is a central part of conversations happening across the country'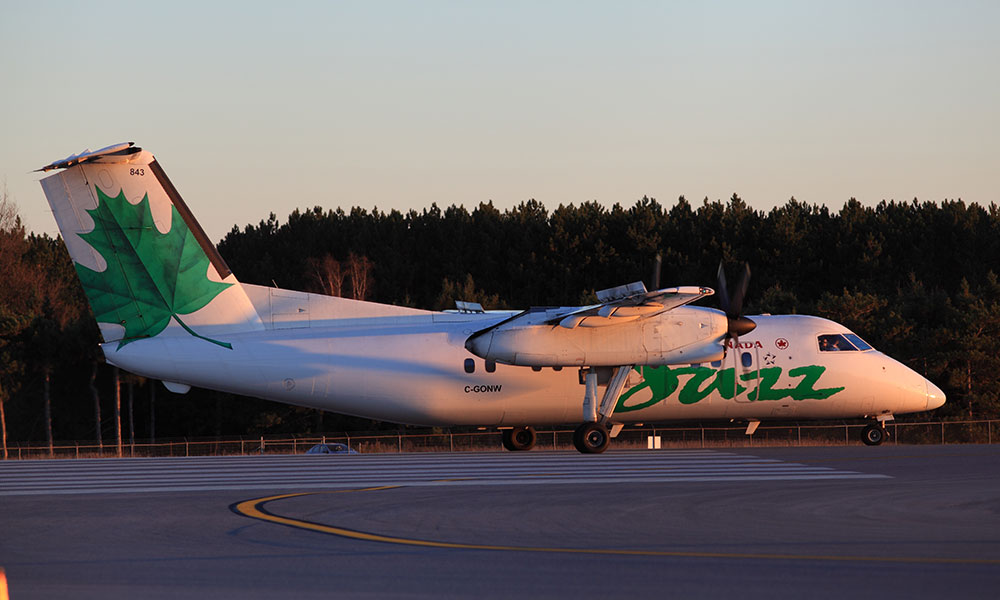 Jazz Aviation, BLG and the City of Saskatoon are among Canada's Best Diversity Employers for 2020, according to Mediacorp, which runs the competition.
The competition recognizes successful diversity initiatives in a variety of areas, including programs for employees from five groups: women; members of visible minorities; persons with disabilities; Indigenous peoples; and lesbian, gay, bisexual and transgender/transsexual (LGBT) peoples.
"Inclusion is a central part of conversations happening across the country," says Kristina Leung, senior editor of the Canada's Top 100 Employers project. "Organizations that make this an integral part of their workplace reap the benefits of diverse perspectives, which leads to increased innovation, productivity, and engagement."
Winning programs
Jazz Aviation encourages employees to keep their skills sharp throughout their careers with formal mentoring, in-house and online training, and tuition subsidies for courses related to their position. The company also offers summer student opportunities, paid internships, co-op placements and apprenticeships. The company's employee-led social Jazz After Hours Club organizes a number of activities throughout the year, including golf tournaments, comedy club nights, among others.
Jazz has a "Gender Transition in the Workplace" policy and guide for managers who are supporting an employee through a gender transition. There is also: a Jazz Aviation Pathway Award for Professionalism and Diversity; over $30,000 available to be awarded annually via scholarships to full-time aviation students in their final year who have self-identified as Indigenous, a person with a disability, a visible minority or woman for outstanding contributions to safety, leadership and professionalism.
"We encourage work environments that build on the diverse perspectives, experiences and abilities of our employees," says Randolph deGooyer, president of Jazz. "We are proud to be recognized for the ninth year in a row for our dedication to diversity and inclusion."
BLG has a "comprehensive and action-oriented" Enhancing Diversity and Inclusion policy along with unconscious bias training, mental health initiatives and parental leave re-integration program. The firm also offers a wide range of programming to celebrate its diversity, including celebration of Pride Week, Black History Month and International Women's Day; and welcomes a wide range of speakers to discuss important issues relating to diversity and inclusion.
"We not only try to foster an inclusive and diverse workplace through various programs and events, we have made it a core part of our overall talent strategy," said John Murphy, CEO and national managing partner at BLG. "We are committed to ensuring our policies, hiring practices and leadership development ensures there is space for different perspectives."
The City of Saskatoon is focused on prioritizing reconciliation, inclusion and diversity and developing new partnerships between Indigenous and non-Indigenous communities. The city introduced mandatory Indigenous awareness training for employees and offers a Truth and Reconciliation Resource Kit to enable ongoing learning.
It also works to improve employee understanding of diversity and inclusion through a number of training initiatives covering a variety of topics, such as cultural bridging, understanding invisible disabilities and inclusive practices for LGBTQ2S identities.
"By using our refreshed corporate values as a lens for how we work together, we're creating a smart, healthy and safe workplace where everyone has an opportunity to shine," says Sarah Cameron, CHRO. "Over the past year, we've provided ongoing opportunities for employee feedback and have taken action by addressing barriers and promoting equality, dignity and respect."
Other competitions have also named Acadian Construction, Google, Samsung, Statistics Canada, Irving Oil, Provincial Aerospace, Norton Rose Fulbright, Mohawk College, SAP Canada, Travel Alberta and Canada Revenue Agency among top employers for 2020.

Overall, 75 companies were named as Top Diversity Employers for 2020. The full list of winners is available here.