But will HR's elevated role continue as the pandemic subsides?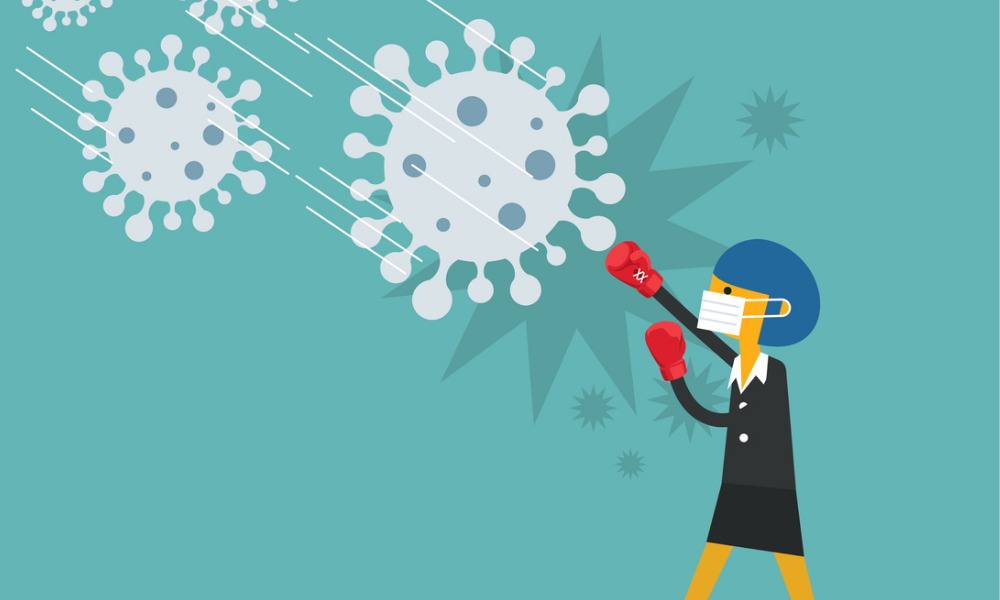 Working at home on a sunny but cold day, I've been checking the news often to see if there are any updates on the lockdown here in Ontario.
Will students be going back to school next week? Will more businesses be allowed to open? How are the COVID case numbers and ICU rates?
It's hard to believe that nearly a year later, there's still so much uncertainty. People still don't know when the virus will be effectively gone, when the economy will recover, when workplaces now closed will open again and remote workers will migrate back to the office, in some form.
Considering the ambiguity, it's impressive to me how HR professionals are not just carrying on but planning ahead. After months of anguish and hard work, they're still energized and looking to motivate employees with hopes of sunnier days ahead.
5 HR leaders discuss pandemic
I say that with confidence having spoken recently with five HR leaders from across the country for our upcoming HR Leaders Talk feature in the March issue of Canadian HR Reporter. It's a favourite endeavour of mine, having the opportunity to speak with HR executives in-depth about their challenges and successes, their latest initiatives, their hopes and plans for the future, and lessons from the past.
And while each of them share many similarities when it comes to how they survived this past year ― including boosted employee communications, greater empathy from leadership, a greater focus on employee well-being, a remote workforce and virtual efforts ― there have also been differences.
One company, for example, set up an HR "solution squad" to handle benefits queries and requests from employees laid off or on furlough.
Some employers are carrying out in-depth employee surveys to find out exactly what staff want when it comes to a return to work, if they've been remote for many months. With many workforces still split on the issue, HR is challenged with finding a solution that works for everyone. And even those employers that didn't think it possible, or didn't consider the idea, of a work-from-home workforce are at least considering a more flexible approach.
Others are fully embracing the virtual environment. They've seen the value of online learning or online onboarding, for example, and plan to keep that going even when face-to-face environments rise again. But there are still some who are not keen to see face-to-face learning disappear.
And on the compensation sides, employers are either faced with the challenge of rewarding hard-working employees despite the economic downturn, or rewarding those who have helped companies thrive in high-demand sectors such as healthcare or retail.
HR's legacy in pandemic
Despite the differences, each of the five HR leaders I spoke with said HR has been transformed and elevated throughout this time of crisis.
"There's been some incredibly heroic efforts from HR departments right across the globe," says Kerris Hougardy, vice president of people services for North America at Colliers International in Vancouver.
"It's been incredibly stressful, really uncertain, often very emotional, but they've risen to the challenge ― HR has just been phenomenal. And I think that if organizations hadn't recognized before, I'm sure they most certainly do now, that there is a strong strategic partner in HR for a leader and a really valuable resource for employees."
But will that last? Despite the huge role that human resources has played, the C-suite may not be entirely convinced the changes are permanent ― or more strategic, according to a survey by Sage.
While eight in 10 executives agree that the pandemic has accelerated changes in HR, such as having greater influence, 52 per cent feel these changes are only temporary, found the survey of more than 1,500 senior HR professionals, C-suite executives and employees from Canada, the U.K., U.S. and Australia.
For years ― decades even ― HR has struggled with proving it has "a seat at the table" and its role is more than just administrative. The pandemic has only served to illustrate how true that can be.
Here's hoping leaders don't soon forget the tremendous value of HR when this unprecedented period subsides, and less-stressful days are upon us.