As the pandemic subsides, people care that much more about their personal lives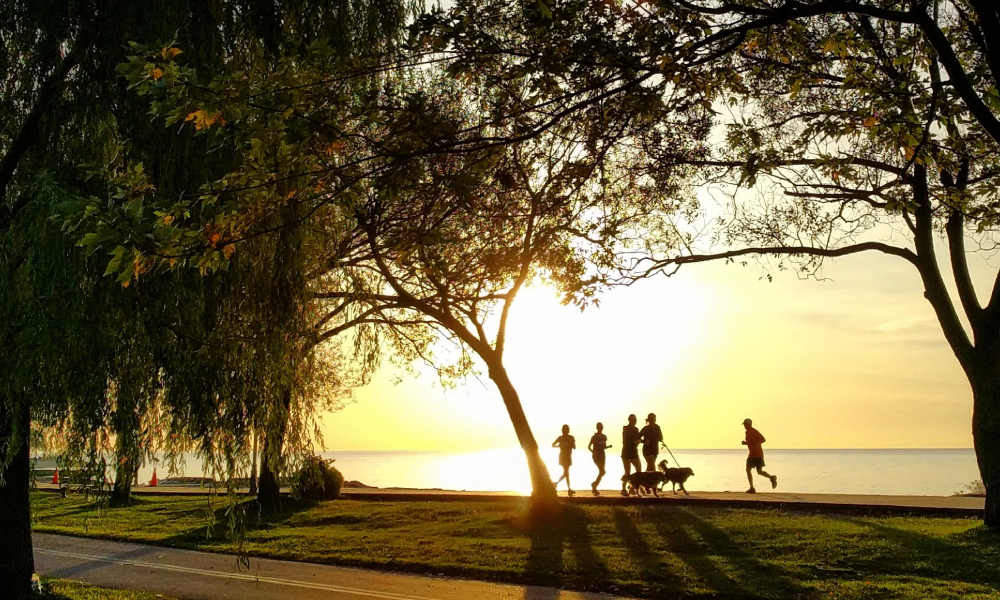 Having lived in three of the four Canadian cities that made it into a global ranking of 50 cities for work-life balance, I can easily see why they made the list.
While the competition used several valid markers to gauge a location's appeal – including the impact of COVID, access to healthcare, affordability, safety and remote jobs – for me a big part of work-life balance is what you do with the "life" part.
For too many, myself included, work can be all-consuming. And working from home, I do not do well when it comes to drawing a line between my professional and personal life. Too often, I'll respond to emails in the evening or edit content on the weekend.
But I also try to make sure the off-work time is well-used, and often that means a bike ride along the lake or a long walk with a podcast in my ear. And that's why I can easily see why Ottawa, Vancouver and Toronto made the list. A Carleton University graduate, I made good use of the seven-kilometre canal in our nation's capital to skate to university in the winter or jog or bike along the accompanying path when it was warmer.
I moved to Vancouver after university and biked everywhere, down through the scenic Stanley Park, over the Lions Gate Bridge to North Van and Lighthouse Park, or along the trails near the University of British Columbia. And of course mountain hikes just minutes away from Vancouver were easily found. And when I came back to Toronto and moved close to Lake Ontario, I quickly took advantage of the nearby trails along the beaches and parks, or the Don Valley trail system.
As for Calgary, I've only visited twice, briefly, but I have made the trek to the stunning resort town of Banff a couple of times and hiked the trails there.
All this to say that Canada definitely has a lot to offer on the "life" side of work-life balance. We also do well with the work side, with generous offerings in the areas of parental leave and vacations compared to many other spots.
Which is why we could very well see a surge in people venturing to our shores, from overseas, from south of the border, or from other provinces and regions in Canada. Why now more than before? Because with the rise of remote work or working from home, they can.
As discussed in my cover story back in February, both job candidates and employers have a lot more options now that they've seen how effective work from home can be. You can see it in many job ads, with some stating "temporarily remote" or "full-time remote" when it comes to a location.
With the great "awakening" that many people have had through the pandemic, in appreciating the small things like family and friends, and the great outdoors, the idea of living in Vancouver and working for an employer in Montreal or London, U.K. sounds pretty appealing. And it looks like the cities ranked high for work-life balance will win out both personally and professionally for a lot of workers.