New Ontario legislation latest development in surge of gig worker rights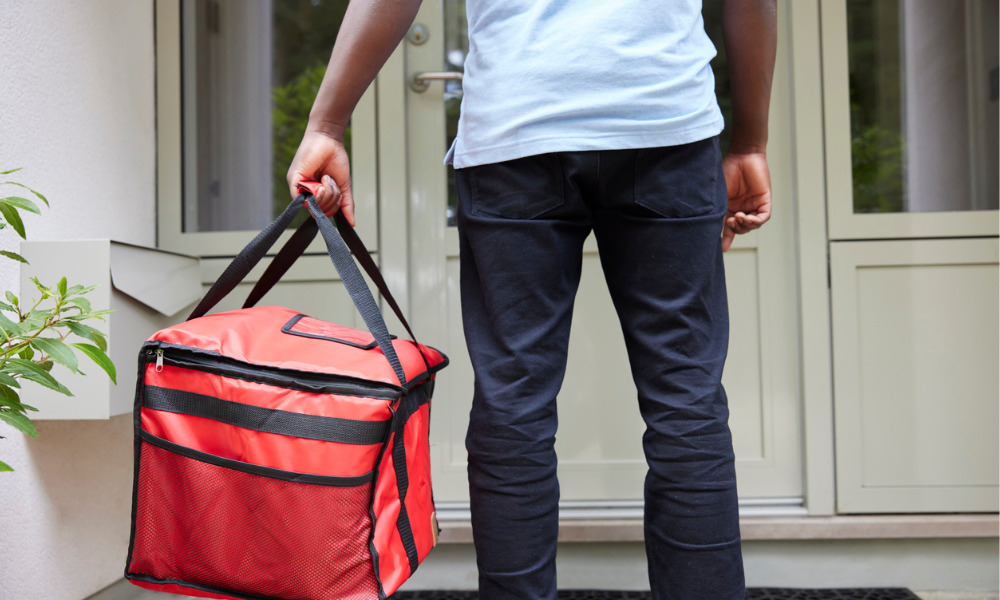 The jig may be up for gig economy employers.
The gig economy has exploded in recent years, particularly during the pandemic, when delivery of goods and services to people staying safely ensconced in their homes has never been higher. It's led to some lucrative times for gig economy companies such as Uber, Lyft, and Foodora, to name a few.
But one of the big advantages these companies have over other companies appears to be changing, as awareness of the individual people who make these services possible increases.
Traditionally, workers employed in the gig economy have been considered independent contractors, which means the companies for whom they work can pay them by the job and not worry about things like benefits, paid time off, overtime, statutory deductions, or employment standards. But that's changing.
The province of Ontario has introduced legislation that includes a minimum wage for "digital platform workers" who offer rides or deliver, as well as other rights such as keeping tips, providing information on pay and work allocation, written notice of dismissal, the right to resolve their work-related disputes in Ontario, and protection from reprisal if they try to assert their rights.
The new legislation follows recommendations released last year from an advisory committee in the province that included the recognition that gig workers are "dependent contractors."
The committee's recommendations themselves came in the wake of a 2020 Ontario Labour Relations Board decision that Foodora couriers are dependent contractors.
Seeking to unionize
Gig workers have been making more noise about their rights as workers, and a 2019 survey found that more than half of North American gig workers think they should unionize, seven in 10 want to negotiate higher wages, and six in 10 want to negotiate better benefits. Around the same time as the survey, Foodora couriers and Uber drivers announced their plans to unionize.
In early 2021, Uber tried to address the issue in Canada by pushing provincial governments to set up a "Flexible Work+" model of regulations that would apply to gig workers and offer them "self-directed benefits" along with protections, but many felt it was an attempt to get around labour laws — particularly since the company asked its Toronto drivers to sign a contract saying that they couldn't participate in a $400-million class action lawsuit seeking to recognize Uber workers as employees instead of independent contractors.
The class action lawsuit was certified last summer with the court finding that there was some basis in the fact that Uber drivers may have been systemically misclassified as independent contractors.
The surge in attention for gig workers' rights hasn't just been in Canada. Many countries have seen similar movements — one of the most notable international developments coming in 2019 when the European Parliament set minimum rights for gig workers, who had been treated as independent workers to that point.
Sometimes it's easy to forget how that burger and fries got to your door or who is giving you that ride to your appointment. But it's becoming more difficult for companies employing those individuals to forget about providing certain employment standards to them.