'This recognition is a testament to the efforts made by our people leaders and employee committees'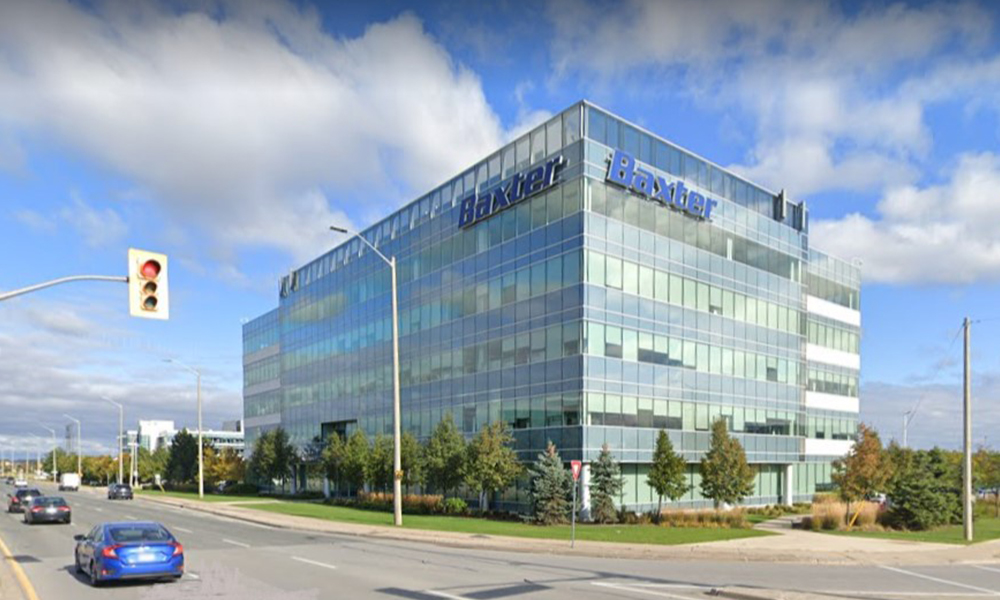 Baxter, VMAC and AbbVie are among the winning employers included in the 2020 Best Workplaces for Giving Back.
To be eligible, organizations must be certified by Great Place to Work in the past year and at least 90 per cent of employees must feel good about the way their company contributes to the community. Employers are rated by an overall Community Investment Index score from employees as well as the range and quality of programs that encourage workplace community investment.
Winning programs
Biotechnology company Baxter is giving employees opportunities to continue giving back to their communities by supporting the Canadian Red Cross's Canadian Emergencies and COVID-19 Response Fund. An internal survey revealed employees are satisfied by Baxter's efforts to maintain a safe environment, they feel their managers are taking a personal interest in their well-being, and they have access to the tools and resources to work effectively from home amid the COVID-19 pandemic.
"This recognition is a testament to the efforts made by our people leaders and employee committees who continue to step up to support employees and their communities as we grapple with the impacts and uncertainty of the global pandemic," says Stephen Thompson, president and general manager of Baxter Canada. "Baxter Canada continues to build an environment that fosters trust, career development, and work-life balance while prioritizing the health and safety of our team."
VMAC, a machinery and equipment firm, has donated to numerous community organizations. In response to COVID-19, the company fabricated prototype parts for a low-cost, rapidly produced ventilator that is under development at the University of Minnesota. It also donated N95 masks, general-purpose masks, face shields and gloves to local health care workers.
"Giving back is our way of saying thank you, while helping build a local and global community we are proud to be part of," says Tod Gilbert, president of VMAC.
In May, research-based global biopharmaceutical company AbbVie made $5 million in donations to 26 nonprofit organizations to support immediate COVID-19 relief efforts. Through support from the newly created AbbVie COVID-19 Community Resilience Fund, these organizations will help front-line healthcare workers and vulnerable populations in hard-hit communities.
"We believe that we should all do our part to alleviate the burden of this global health crisis," says Laura Schumacher, vice chairman of external affairs and chief legal officer at AbbVie. "With this support, our partners – from large, well-known international organizations to local, community-based nonprofits – will be able to bring more relief to front-line healthcare workers and society's most vulnerable populations."
The full list of winners is available here.
Other top employer competitions have also named Medtronic Canada, Travel Alberta, Google, Samsung, Statistics Canada, Irving Oil, Provincial Aerospace, Norton Rose Fulbright, Mohawk College, SAP Canada, Novartis and Canada Revenue Agency for 2020.