Career Day on Sept. 15 to include 30,000 one-on-one career coaching sessions with job seekers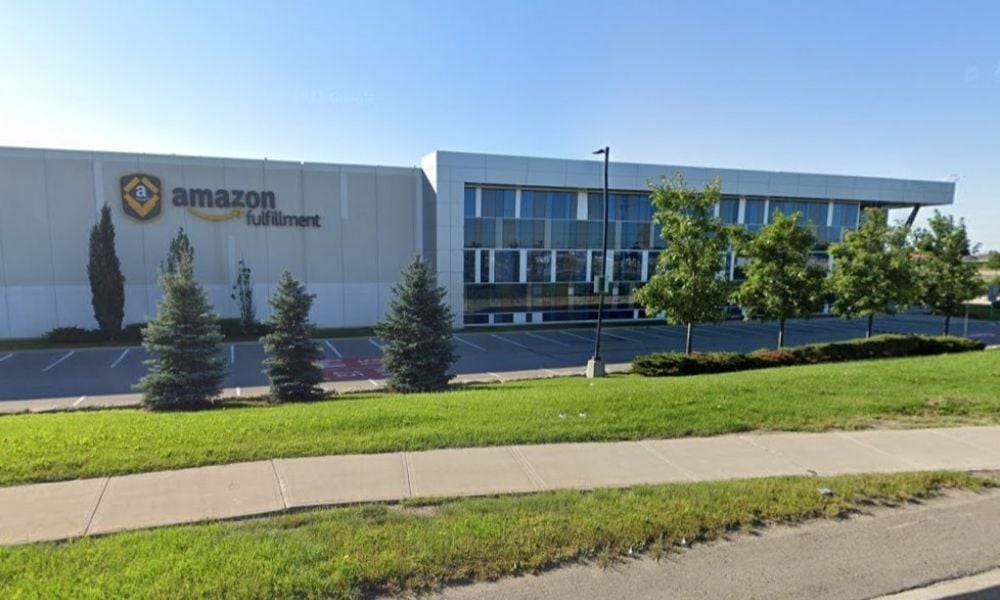 Those who will be hired as frontline employees at Amazon will receive from $17 per hour to $21.65 per hour starting on day one – up from $16 per hour, according to the company. There is also a $100 bonus for new and current employees who show proof of COVID vaccination.
Existing employees will also receive an additional $1.60 to $2.20 per hour.
"We take our responsibility as an employer seriously," says Sumegha Kumar, director of Canadian customer fulfillment operations. "Amazon Canada employs over 25,000 Canadians, and we're proud to create 15,000 more great jobs at a time when they're needed in Canada, with increased pay for our amazing employees across our fulfillment, transportation and logistics networks."
There were 57,123 job ads offering a sign-on bonus in August in the U.S., marking a 454-per-cent increase from the same month in 2020, according to a recent report.
Workers will also receive several benefits, including access to health, dental and vision benefits, training and education programs, such as the Career Choice program, designed to help upskill people who are interested in pursuing a future in a high-demand field by covering up to 95 per cent of tuition fees.
More than two-thirds (68 per cent) of employers are having a hard time hiring people with the skill sets they need to grow, according to a previous report.
The company also provides RRSP matching, stock units, childcare options, an employee and family assistance plan (EFAP), and paid parental leave benefits for eligible employees.
Career Day Sept. 15
Amazon is also hosting its first Career Day in Canada on Sept. 15, giving job seekers an inside look at the corporate, technology and operations network positions currently open across the country, with panel sessions, keynote addresses and fireside chats.
The event will simultaneously take place in nine other countries. It's an opportunity "to discover the breadth of jobs available across the country, and how we invest to help employees build new skills and benefit from personal success, growth, and empowerment," said Jesse Dougherty, Amazon VP.
Participants will be introduced to Canadian employees working in a variety of roles at local tech hubs, fulfillment centres, sortation centres, and delivery stations. A team of over 2,000 Amazon recruiters will also conduct 30,000 one-on-one career coaching sessions with job seekers, offering advice to those interested in the jobs available.