As salary survey results emerge, it's clear employers are still not sure how to deal with compensation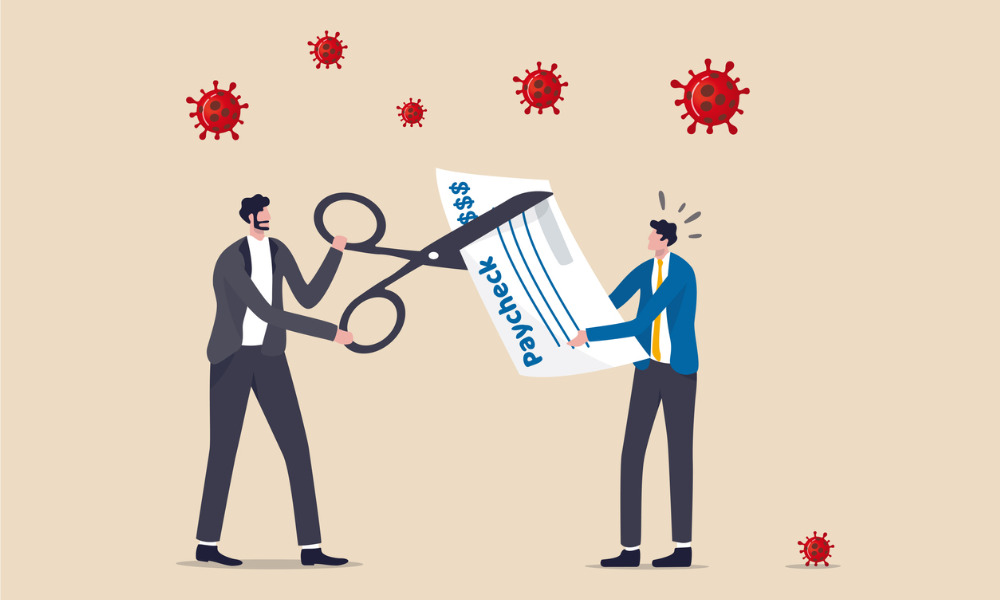 It's the time of year when salary surveys suddenly start filling the airwaves, as forecasts about what employers are planning compensation-wise are widely dispersed.
Often, there's not too much excitement around the numbers, especially when they don't change very much from year to year.
This year, that's all changed. Looking at what employers have done so far in 2020, and have planned for 2021, the big word is "uncertainty."
So says Anand Parsan, vice president for the compensation consulting practice at Morneau Shepell.
The company's survey finds that more than three in 10 (36 per cent) of Canadian organizations froze salaries in 2020, compared to a pre-COVID forecast of just two per cent -- and this trend is likely to hold true for the coming year.
Nearly half (46 per cent) of employers are uncertain about whether to increase or freeze salaries, and 13 per cent have already committed to freezing in 2021, according to the report.
"Uncertainty has been the buzzword of 2020, however, it's extremely important to look beyond the term itself to understand the critical implications that employers' instability has on our economy and Canadian employees and how to seek to mitigate that where possible," says Parsan.
That uncertainty was also seen in the results of a survey by the Conference Board of Canada. While Canadian employers are beginning to assess potential salary increases for next year, 40 per cent do not yet have preliminary budget recommendations.
And among those that do, 14 per cent are planning a freeze on salary increases across all employee groups.
Which raises another appropriate word: Restraint, according to the Conference Board of Canada.
The average pay increase for non-unionized employees is projected to be 2.1 per cent next year, with inflation also expected to be at 2.1 per cent, finds its survey.
Negotiated wages for unionized employees for 2020 came in at 1.7 per cent, compared to 1.9 per cent in 2019, and will further drop to 1.6 per cent in 2021.
"Employers will face significant cost pressures and may have difficulty maintaining their budgets as the economy slowly recovers. Downward revisions to pay increases in the coming months should be expected," says Allison Cowan, director of human capital research at the Conference Board.
With such a dismal outlook, you have to wonder how employers will try to compensate a workforce already facing significant mental health challenges because of the pandemic and miserable economy.
Employers should revisit their total rewards strategy, says Parsan, and consider what they can do to support employees, such as providing access to financial education, and access to resources and emotional support.
Providing additional perks such as extra vacation days, more flexible hours, vacation carryover, dinner coupons, ergonomic chairs for home or a lighter workload can also go a long way to boosting employee morale when budgets are tight.
With so much uncertainty still at play, employers will have to be creative when it comes to recognizing and rewarding their staff.